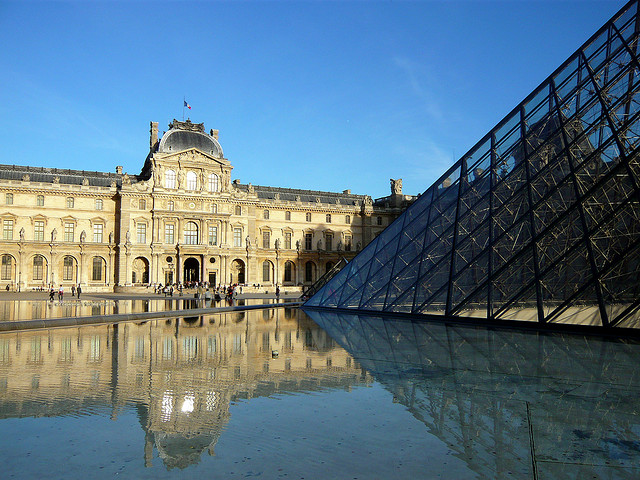 The streets around the Louvre used to be a gastronomic wasteland. Thankfully, that's no longer true.
Walk-Ins Welcome
Ellsworth – The newest venture from the team behind Verjus, featuring a long list of small plates for lunch and dinner, plus the city's best Sunday brunch. Reservation are accepted online but they always hold a few tables up front for walk-ins.
Kunitoraya – A favorite address for udon and rice bowls that recently moved to a narrow but beautiful space. Open all day. Reservations are not accepted, so be prepared to queue unless you go early.
Hakata Choten – Good ramen and even better gyoza at this cheap & cheerful outpost of a Japanese franchise. Counter seating makes it a good option for dining solo.
Hokkaido – A busy noodle bar near rue Sainte Anne, serving gyoza and ramen.
Willi's Wine Bar – Mark Williamson's landmark wine bar turned 30 in 2010. It's packed with suits from the Bourse at lunch, and an Anglo-heavy crowd in the evenings
Le Garde Robe – Le Garde Robe rests comfortably within the current Paris bar à vins format with an emphasis on unusual and funky natural wines.
Le Rubis – With its zinc bar, hearty home cooking, and colorful local clientele, this beloved wine bar (and its Turkish toilet) seems impervious to change. Meals are served only at lunch; the rest of the day you can stop for a glass of Morgon or Brouilly and a snack.
L'Ecume Saint-Honoré – The sight and smell of this sparkling poissonnerie will transport you from Paris to the seashore. Take something home or eat sûr place. Open from 11 a.m.-7 p.m. Tuesday through Thursday, and until 10 p.m. on Friday and Saturday. Included in our list of Five Great Places for Oysters.
Book in Advance

 Verjus – Is it modern French or modern American? We're not sure that we care. The tasting menu, along with the spot-on wine pairings at Verjus is one of our favorite dining experiences in Paris.

 Spring – American chef Daniel Rose offers a menu that changes with the seasons, and his whim. A very tough reservation.

 Juveniles – Simple bistro fare done impeccably well, and you can't beat the welcome and wine selections from Margaux (daughter of the inimitable founder Tim Johnston). One of our favorite Paris places.

 Yam T'Cha – Universally praised Franco-Chinois fare from Adeline Grattard, and all but impossible to book.
Les Crocs des Halles – Meat, in all its forms, is on the menu here. Open for lunch and dinner.
La Régalade – Saint Honoré – This second location of La Régalade has been full since chef Bruno Doucet opened the doors in spring of 2010.
Macéo – The more elegant sibling of Willi's Wine Bar, serving a vegetarian tasting menu alongside their other offerings.
La Tour de Montlhéry–Chez Denise – The market at Les Halles is long gone, but its legacy is still in evidence at Chez Denise, an old-school, shoulder-to-shoulder, red-checked tablecloth classic. Open 'til the wee hours.
Olio Pane Vino – Round up a group and head to Olio Pane Vino for handmade pasta dishes and Francesco's unmistakably Italian hospitality.
Izakaya Issé – Issé has changed formats a few times over the years, and now it's a "bistro à sake", offering a menu of izakaya — small plates — for grazing while sipping something from the serious selection of sake.
Kunitoraya 2 – Slurp your udon in style at this classic, housed in a renovated brasserie. Menus range from 18€ at lunch to a hefty 70€ at night..
Zéboulon – modern French from the people behind Pirouette
Racines 2 – Racines, version 2.0, featuring the same product-driven cooking as the original, in a Philippe Starck-designed space.
Le Meurice – Critics continue to wax poetic over this bastion of fine dining. A Michelin 3-star, now under the direction of Alain Ducasse.
Also Not Terrible Near…