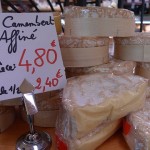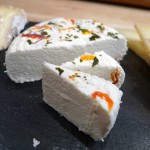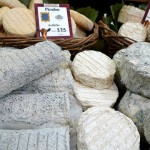 At the best cheese shops, affinage and seasonality are of the utmost importance. Raw-milk reigns, there's a commitment to small production, artisanal, and sometimes even
endangered
 cheeses
.
Demonstrate some interest (but don't touch or ask for samples!) and a knowledgable cheesemonger will help you
trouver votre bonheur
among the brie.
We asked our contributors to reveal their favorite fromageries, and here's what they said.
Runners Up: Marie-Anne Cantin, Pascal Beillevaire, La Ferme Saint Hubert, Julhès
About our process: For each topic, we begin with a little research to identify options. We then ask our readers, by posting a question in the forum, to offer additional suggestions. From that discussion, we compile a list of candidates and ask our panel of contributing advisors to rank their top choices and identify any rejects. Their rankings are weighted, analyzed, and compiled into a new Five Great post every week. Runners up are places who received more positive votes than negative comments. Rejects are places that received only negative comments with no positive votes.
See more Five Great lists here.
———-
Taste for yourself!
Our Tour de Fromage cheese tour includes visits to two of these master affineurs and a tasting of 15-20 cheeses along with bread and wine. Check our schedule of upcoming group tours or email us at tasteparisbymouth@gmail.com to ask about a private tasting.