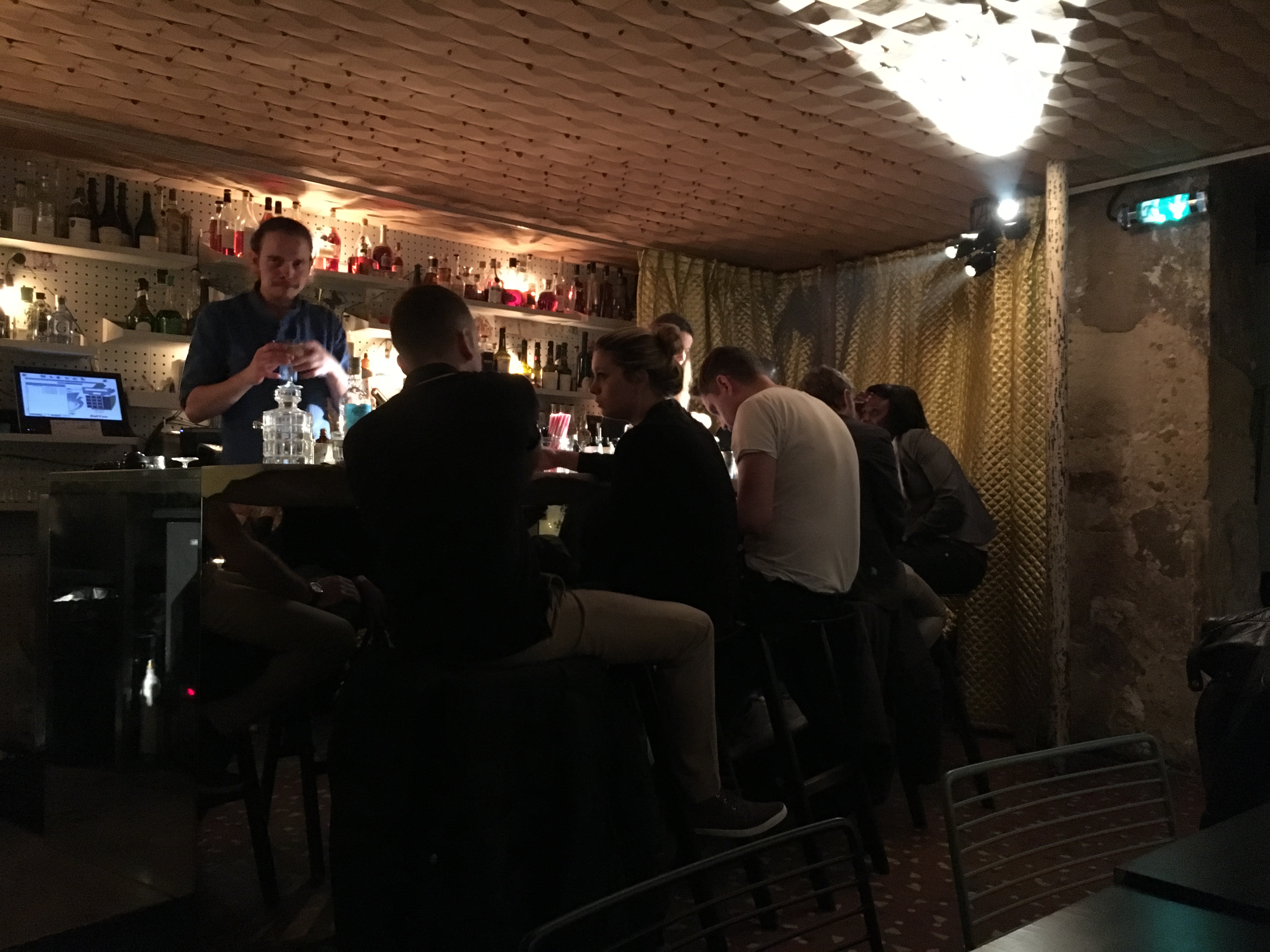 The craft cocktail scene is exploding, but with more options come more difficult choices. Here are our picks for the best spots to imbibe in Paris right now.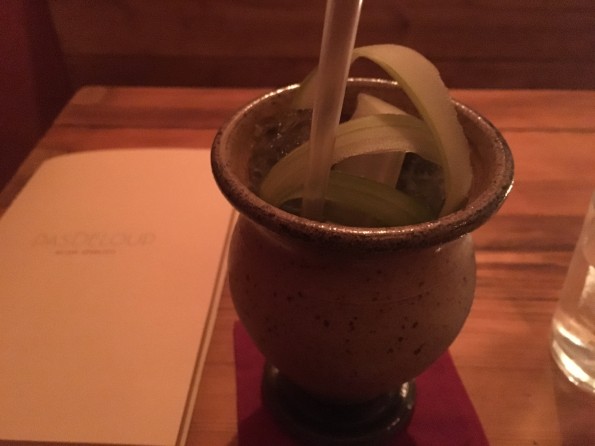 This should be the first stop for a cocktail geek. Amanda Boucher, formerly a bartender at Candelaria, has an excellent palate and has crafted an intriguing menu of complex, balanced cocktails to suit all moods. It's a surprisingly massive space that has a section for those more interested in a sit-down meal, booths and couches for larger groups, and seats along the bar for those who want to watch the action. There are small plates available (Boucher and chef Lina Caschetto are to be applauded for their ambitious food and cocktail pairings menu, though it needs some work), but you're here primarily for the booze.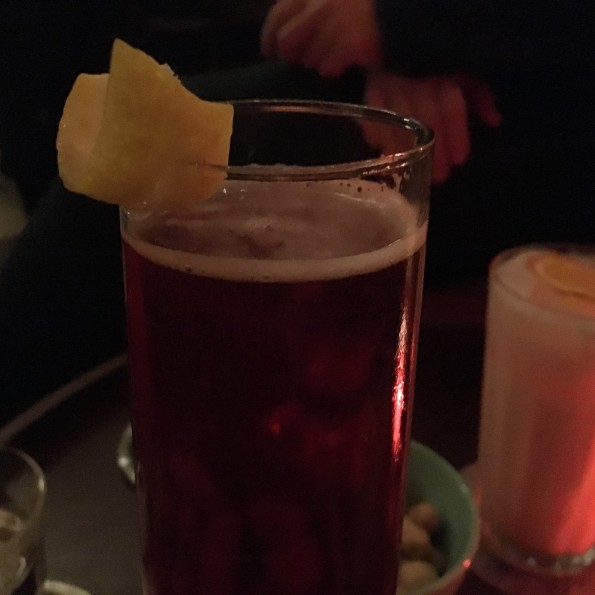 From the moment that you're given a plate of peanuts and told to throw your shells on the ground, or glimpse your craft cocktail being poured into a red Solo cup and garnished with a paper umbrella, you know they're having fun here. The luxurious honky tonk vibe could feel cheesy if it weren't for the serious street cred from owners Julien Escot of Papa Doble in Montpellier and Joseph Biolatto of Le Forum. You'll find a range of revamped American and Louisiana classics, and unique French creations here. Cocktails and service are playful and excellent.
Light, bright, airy and large, the shipshape CopperBay is a breath of fresh air compared to the tiny, dark speakeasies that make up most of our guide to cocktails. The staff are easygoing and so is the carefully edited cocktail menu which features a good selection of pastis, a few classic drinks and a handful of elaborate, original creations that were memorable, both for creativity and presentation – like the El Luchador with tequila, grapefruit, hibiscus, chili pepper, and cocoa dusted ice cubes.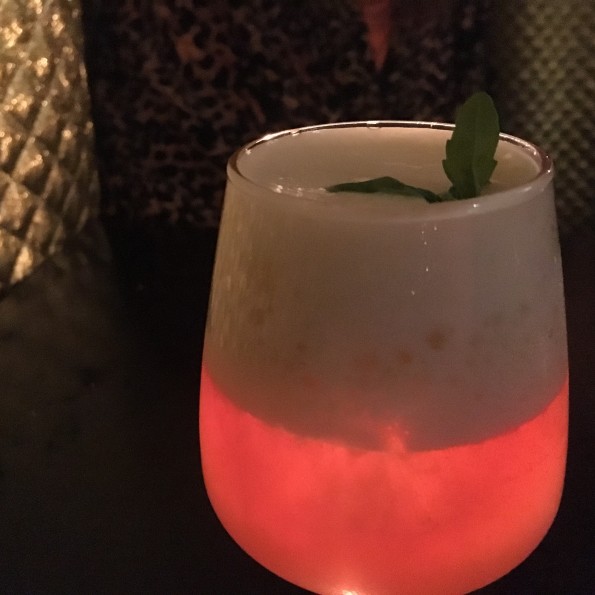 Keep your phone out. You'll need your GPS to find this hidden-in-plain-sight speakeasy… and to look up the names of the obscure French spirits once you're settled inside. Romain Moueillic and Sullivan Doh have dredged up a lot of forgotten Gallic liqueurs. The crowd is young and intimidatingly cool, but don't let that get your spirits down. You'll find spirits here that you won't see elsewhere.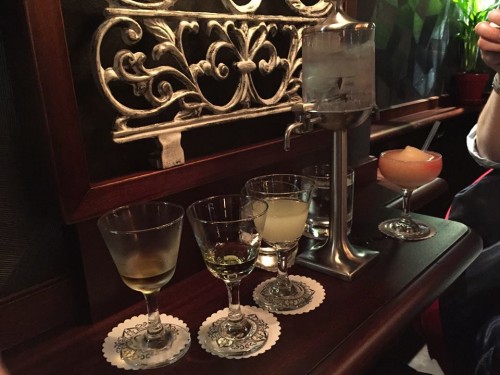 Minus the fact that there's no sign on the front, this might easily be the most tourist friendly bar on our list, and I don't mean that in a bad way. It's cozy, intimate, and most of all, unintimidating. They're an absinthe focused bar and the lovely, mostly British staff make it a great place to explore a lesser-known but quintessentially French spirit. It's included in every cocktail on the menu, but those who don't enjoy a slight licorice undertone in every beverage could order a more classic cocktail, too. If you're feeling fearless about the "green fairy", then you can try a more in-depth degustation of three versions side by side. Our favorite night is on Tuesday evenings when you can enjoy a jazz concert alongside your cocktails from 7:30-11pm.
Additional reading: