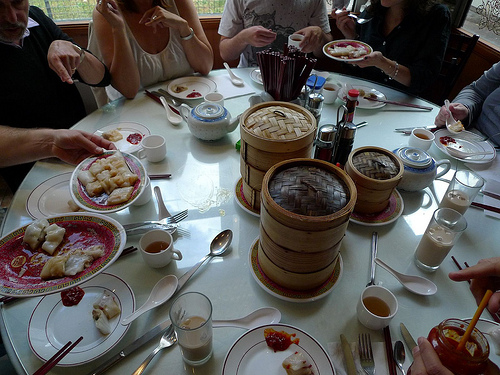 There's more to life than cheese and pastry (at least for some of us), and the good news is that there is actually some decent Chinese regional cooking to be had in Paris, whether you're craving dim sum or fiery Hunan fare.
We asked our contributing advisors where they go for a far-eastern fix that won't break the bank. You should be able to get out of most of these places for under 20€, depending on how much Tsing Tao you drink. If you want a wallet-buster, head to Shang Palace.
Runners up: Carnet de Route, Le Pacifique, Tricotin, Deux Fois Plus de Piment, Pâtes Vivantes, Le Céleste Gourmand
Reject: Mirama
About our process: For each topic, we begin with a little research to identify options. We then ask our readers, by posting a question in the forum, to offer additional suggestions. From that discussion, we compile a list of candidates and ask our panel of contributing advisors to rank their top choices and identify any rejects. Their rankings are weighted, analyzed, and compiled into a new Five Great post every week. Runners up are places who received more positive votes than negative comments. Rejects are places that received only negative comments with no positive votes.