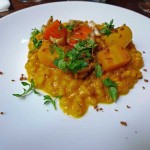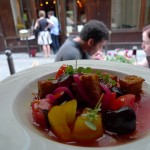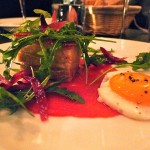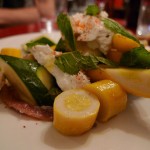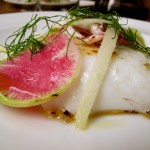 Every fervid foodie seems set on eating at Gregory Marchand's
Frenchie
. Unfortunately, as François Simon
so eloquently put it,
scoring a reservation is "simply hell. The gates of prison must be more welcoming."
So where else can you go when you want of-the-moment, cosmopolitan market cooking, in a casual setting that won't break the bank? We asked our contributors, and here's what they said.
Runners up: Chatomat, Verjus, Racines 2
Reject: Glou
About our process: For each topic, we begin with a little research to identify options. We then ask our readers, by posting a question in the forum, to offer additional suggestions. From that discussion, we compile a list of candidates and ask our panel of contributing advisors to rank their top choices and identify any rejects. Their rankings are weighted, analyzed, and compiled into a new Five Great post every week. Runners up are places who received more positive votes than negative comments. Rejects are places that received only negative comments with no positive votes.