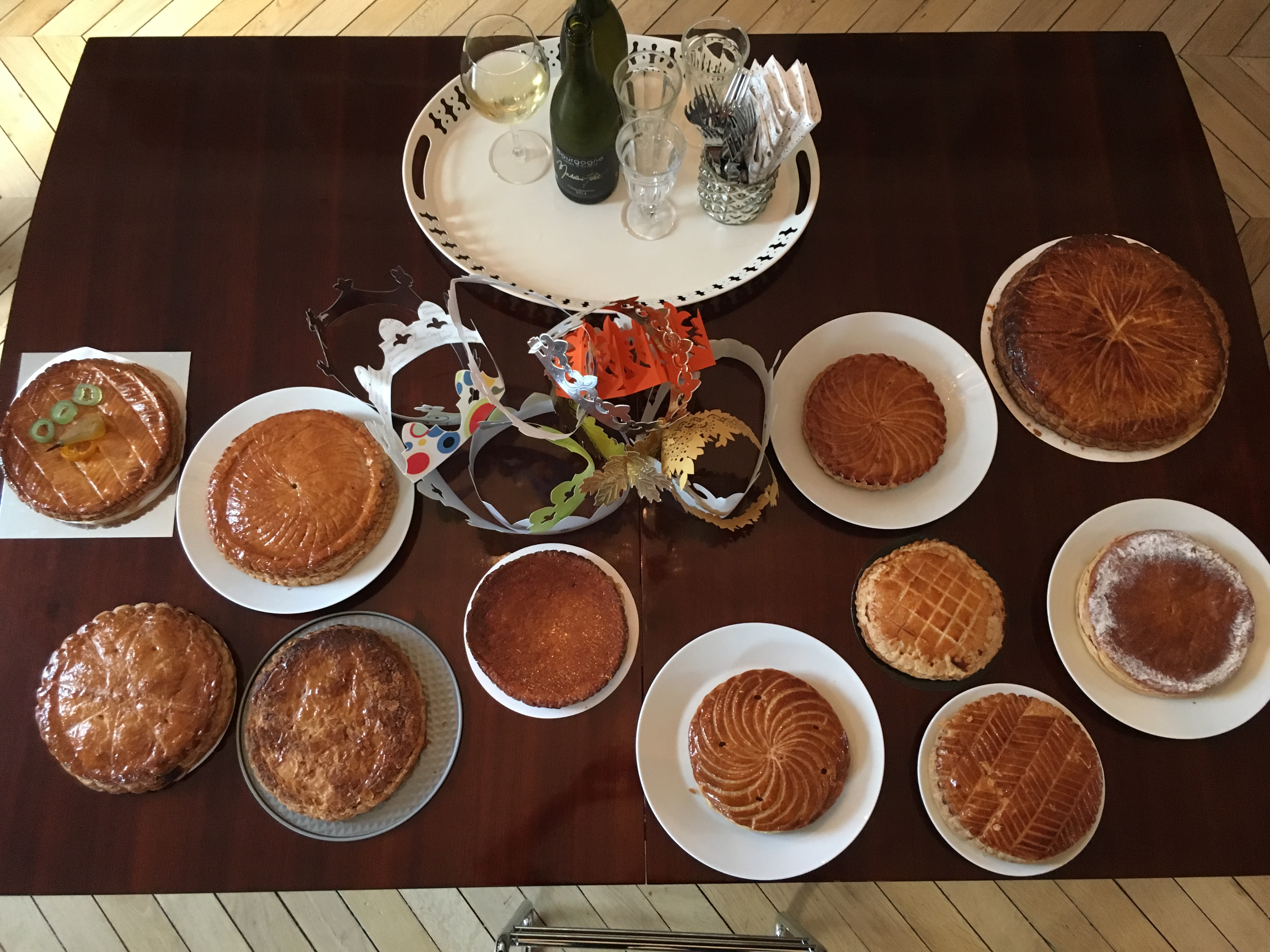 Let's all raise our glasses to Gaspard, Balthazar and Melchior – the three kings who traveled to meet the newborn baby Jesus more than 2000 years ago. Their visit (Epiphany) is commonly understood as the inspiration for galette des rois or kings' cake, a delicious treat that the French consume on or around January 6 (click here for an alternate history of the dessert). The classic version is a flaked pastry filled with frangipane, a butter-rich, smooth mixture of almond cream pastry cream.  A tiny trinket (fève) is hiding within each cake, and whoever is lucky enough to eat the slice containing the fève is pronounced King (or Queen) for a day.
Here are five favorites that we think are royally good: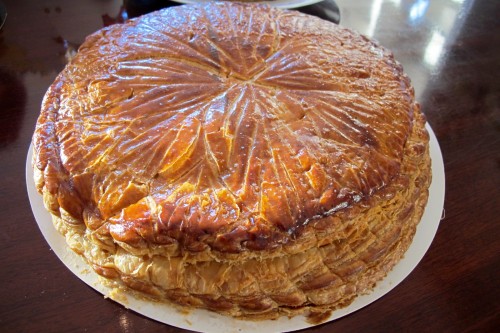 Five years ago, we voted this as the best galette des rois in Paris, and after tasting eleven different versions in 2016, Christophe Vasseur's galette was once again our favorite. The crust is light, buttery perfection. The filling is rich, thanks to a generous slug of Grand Marnier and rum, and darker than most because Vasseur uses un-skinned almonds. Among the classic galettes (those not trying to innovate with new flavors), this galette has no close competition. But don't just trust us: Le Point magazine also elected it the best in the city in 2014 (video here).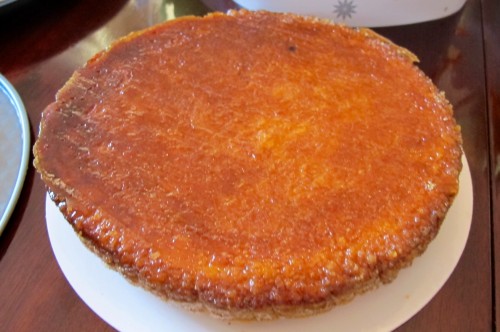 Instead of her classic galette, we tried and fell in love with Claire Damon's unusual version called La Polonaise. Almond cream, candied fruit and cédrat are encased in a crackling caramelized crust that reminds us of what we love about a kouign amman. This was very, very close to being named our overall favorite, and it was wildly more successful than Pierre Hermé's similar version with riz au lait (rice pudding), candied fruit and caramel.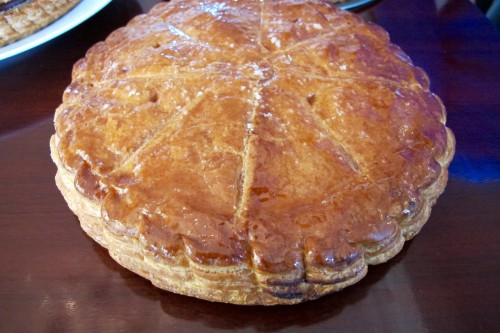 Instead of their galette sèche (dry unfilled) or their new-in-2016 gluten-free buckwheat galette, we went for Poilâne's delicious noisette version. Beneath the light and flaky crust, the cream tastes intensely of freshly roasted hazelnuts.

Silly us: we ordered Genin's chocolate galette des rois and then criticized it for being too chocolate-y. His version is visually stunning and has the purity of flavor that so many of his desserts achieve. The chocolate is so rich, however, that a tiny slice will be enough.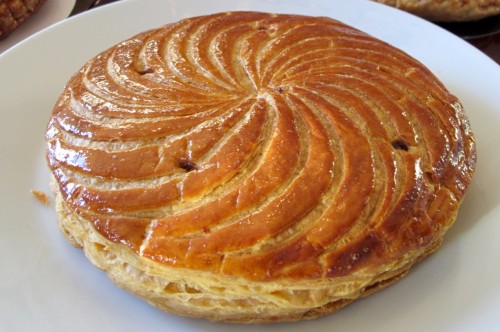 Judged by Le Figaro as this year's best galette des rois, Gaudard's version came in 5th among our panel of tasters. Gaudard's galette is a classic almond frangipane with a beautiful crust, but lacks the intensity of flavor that we loved from Du Pain et des Idées. Still, it was head and shoulders about the classic galettes we tasted from Hugo & Victor, Pâtisserie des Rêves, Gilles Marchal and Laurent Favre-Mot. It also edged out the kooky combination of grapefruit and Campari from Gontran Cherrier.
Additional reading: