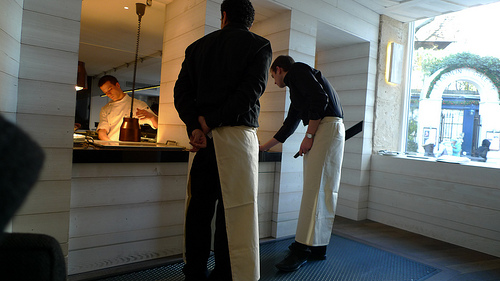 There's an interesting thread going in our discussion forum on the service in Paris restaurants, one that's asking the question, is it getting worse?
If so, are we talking about reservations and the maddening difficulty of making them (why won't they answer that phone)?
Is this about the ongoing de-professionalization of front-of-the-house service and the difficulty in finding good help?
Is this simply a matter of cultural difference, the fact that service styles are different everywhere?
And finally, are there Paris restaurants (or individual servers at Paris restaurants) who are doing a great job? What's the gold standard?
Let us know what you think in the comments.