[cetsEmbedGmap src=http://maps.google.com/maps/ms?msid=202475318786031781734.0004bd4c10e8f6e6f7933&msa=0&ll=48.875286,2.348113&spn=0.007945,0.01929 width=450 height=300 marginwidth=0 marginheight=0 frameborder=0 scrolling=no]
More and more we've been finding ourselves around the border of the 9th and 10th arrondissments, on and around rue des Petites Écuries and rue Richer, a stretch of real estate that Alexander Lobrano calls "an urban axis that offers a fascinating lesson in the realities of life in Paris". And, we would add, some great food.
Here's where we're eating. Click on the restaurant names for all the details.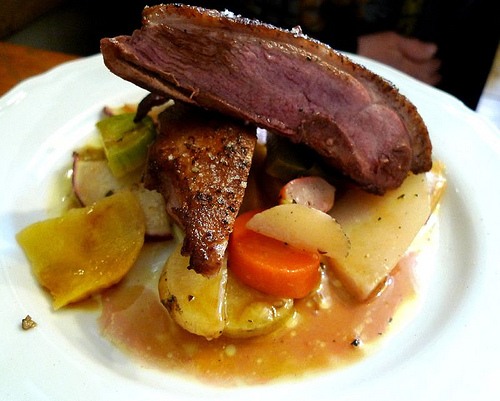 Vivant You may or may not find Pierre Jancou on the premises, but his lusty cooking style and zealous produce sourcing are always in full evidence.
L'Office  Revamped last fall, with a new (American) chef in the kitchen, this cool neighborhood bistro pulls off great contemporary cooking with ease.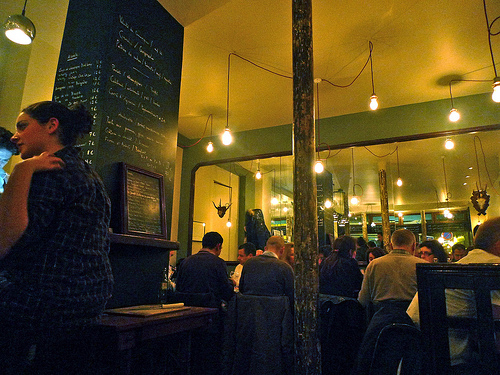 Big Fernand Queue up here for juicy, American-style burgers, with great French toppings, served by a team of enthusiastic, fast-moving (for real!) mustachioed men in plaid. No truck chasing necessary.
L'Orient d'Or There's plenty of heat at this Hunanese table, our go-to for a chili-laden Chinese feast. Our favorites include the fiery lamb with cumin, the General Tso's Chicken, and sizzling cabbage.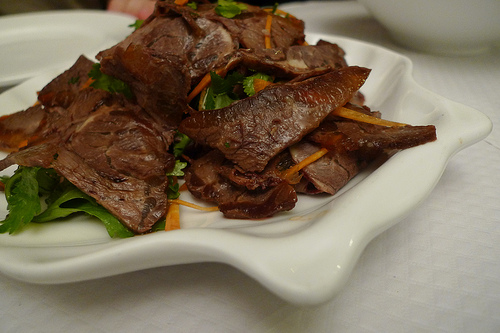 Albion There's nothing perfidious (or English, really) about this spacious cave à manger, opened late last year by Hayden Clout and chef Matt Ong Fish, both exes of Fish. A fine place for some bottle shopping.
Autour d'Un Verre  Join neighborhood locals and the vins natures crowd at this beloved little bistro for hearty, straightforward cooking.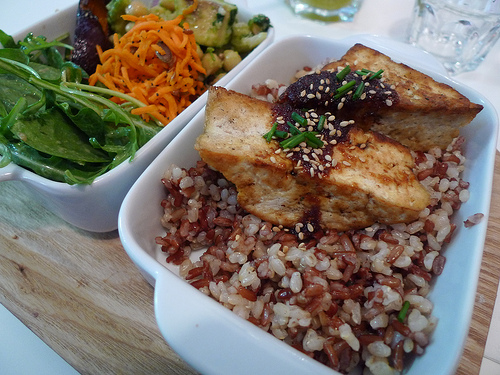 Nanashi For a healthy lunch, it's hard to beat Kaori Endo's colorful, organic fare at this bobo canteen. (Though the tarts and cakes make this one to consider for afternoon tea, too).
What about you? Do you have any favorite addresses in this area?