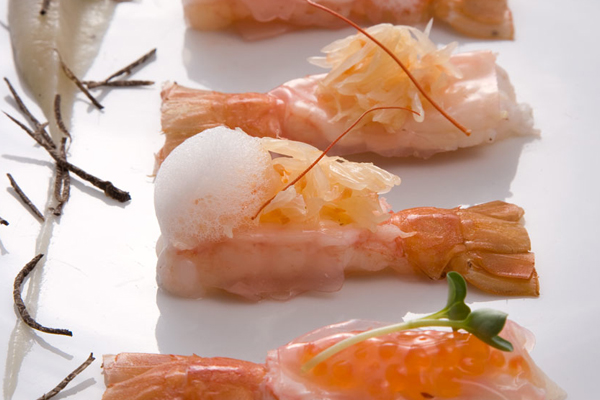 This is no longer included among the favorite 350 addresses that make up 
Our Guide to Paris Restaurants
. We've maintained this page so that you can refer to the practical information and other reviews of interest. Feel free to share your own opinion in the comments.
Practical information
Address: 64 rue de l'Arbre Sec, 75001
Nearest transport: Louvre-Rivoli (1)
Hours: Closed Saturday and Sunday
Reservations: Book a few days in advance
Telephone: 01 53 34 40 40
Website
[cetsEmbedGmap src=http://maps.google.com/maps/ms?ie=UTF8&hl=en&msa=0&msid=202475318786031781734.0004a33adc407a643c91c&ll=48.861519,2.342564&spn=0.006931,0.01929&z=16 width=500 height=325 marginwidth=0 marginheight=0 frameborder=0 scrolling=no]View a map of all of our restaurants here.
Average price for lunch: 20-34€
Average price for dinner: 50-100€
Style of cuisine: Modern French
Special attributes: prix-fixe, market-based cooking, no-choice menu, open Monday
Type of crowd: suits, style hounds
Interior: elegant & luxe
Atmosphere: romantic
Reviews of interest

Alexander Lobrano (2010) "…our first course–finely sliced scallops in a light seafood bouillon with toasted rice grains…a delicate and very pleasant dish…This was a menu that had been dexterously designed to encourage romance…if you're shopping a venue for an amusing tete a tete meal with good food, you might like this place…"
François-Régis Gaudry – L'Express (2010) "Un grand talent, caché dans une petite cave…Il n'y a pas grand monde pour faire l'effort de descendre dans cette petite cave aveugle et voûtée pas franchement engageante, avec ses velours beigeasses, ses sets de table dorés, son mobilier néorococo un peu cheap et son feu de cheminée sur écran plat…Akrame Benallal fait l'effet d'un naufragé sur une île déserte qui fait des grands signes face à l'horizon dans l'espoir qu'on le repère."
Emmanuel Rubin – Le Figaro (2010) "Il y a quelque chose de gentiment schizo dans cette table qui, à trop se voir planquée (en cave, sous les pierres voûtées d'un petit hôtel boudoir), se cherche une contenance en surjouant des menus surprises un poil fardés…"
About our listings
Our best efforts were made to ensure that information provided was accurate at time of publication. Have a correction or update? Send it here.