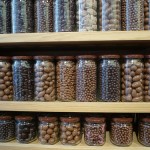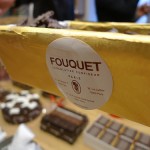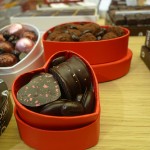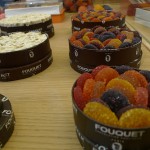 This historic shop, in the Chambeau family for five generations, produces old-fashioned, handmade chocolates and candies.

A great neighborhood option
Practical information
Address: 22 rue François 1er, 75008
Nearest transport: Franklin D. Roosevelt (1, 9)
Hours: Monday-Saturday, 10am-7:20pm; closed Sunday
Telephone: 01 47 23 30 36
Website

View larger map View a map of all of our chocolate and candy shops here.
Additional Locations
Address: 42 rue du Marché Saint-Honoré, 75001
Nearest transport: Pyramides (7, 14)
Hours: Monday-Saturday, 11am-6:30 pm; closed Sunday
Telephone: 01 47 03 90 07
Address: 36 rue Laffitte, 75009
Nearest transport: Le Peletier (7)
Hours: Monday-Friday, 11am-6:30pm; closed Saturday and Sunday
Telephone: 01 47 70 85 00
Trusted reviews
David Lebovitz (2011) "…one of my favorite shops in Paris. I'm absolutely addicted to the thin crisps of spice bread enrobed in dark chocolate as well as to the house-made pâtes de fruits…"
About our listings
Our best efforts were made to ensure that information provided was accurate at time of publication. Have a correction or update? Send it here.