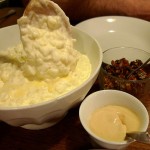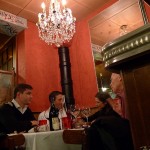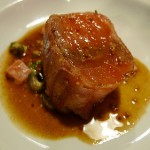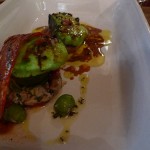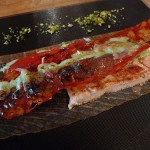 Brash and belly-filling, a meal at l'Ami Jean can be coma-inducing. Reserve in advance, and plan on walking home.

An absolute favorite
Practical information
Address: 27 rue Malar, 75007
Nearest transport: La Tour Maubourg (8)
Hours: Closed Sunday, Closed Monday
Reservations: Book a week or two in advance
Telephone: 01 47 05 86 89
Website

View larger map View a map of all of our restaurants here.
Average price for lunch: 35-49€
Average price for dinner: 35-49€
Style of cuisine: Regional: Basque
Special attributes: prix-fixe, market-based cooking, prestige ingredients, nose to tail eating, renowned chef, no-choice menu
Type of crowd: suits, foodies, neighborhood locals
Interior: charming and traditional
Atmosphere: bustling
Reviews of interest

About our listings
Our best efforts were made to ensure that information provided was accurate at time of publication. Have a correction or update? Send it here.