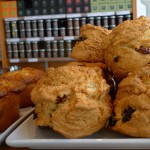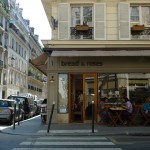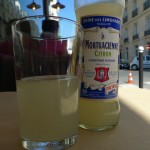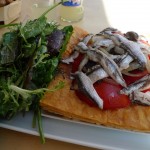 An English-accented bakery, lunch spot and tea salon featuring fresh tarts (savory and sweet), sandwiches, and lively salads, plus flaky scones, serious cheesecake, and a few grocery items.
Practical information
Address: 7 rue de Fleurus, 75006
Nearest transport: Saint-Placide (4)
Hours: Monday-Saturday 8am-8pm
Telephone: 01 42 22 06 06
Website
Additional location
Address: 25 rue Boissy d'Anglas, 75008
Nearest transport: Madeleine (8, 12, 14)
Hours: Closed Sunday
Telephone: 01 47 42 40 00

View larger map View a map of all of our restaurants here.
Average price for lunch: 20-34€
Style of cuisine: British
Special attributes: open Monday, vegetarian options, exceptional desserts, outdoor dining
Type of crowd: neigborhood locals
Interior: charming & traditional
Atmosphere: casual
Trusted reviews
Barbra Austin (2010) "The breads are all organic.  The pastries are natural beauties.  The quiches are deep and the savory tarts are filled with bright vegetables and herbs…While I've never thought of this place as a bargain, I don't remember a piece of quiche and a salad costing €17.50 either."
David Lebovitz (2010) "One of the curious things that's happening right now in the Paris food scene is a spate of what I consider 'anglo'-style cafés opening up in various smaller neighborhoods…Places like…Bread and Roses…are all packed at lunchtime not with homesick Brits or Americans, but Parisians. These simple cafés and take-outs are riffs on places in England like Ottolenghi that take care when selecting ingredients."
Bruno Verjus (2009) "Certes, les prix sont gros, très gros, mais les gâteaux aussi. Ici, la gourmandise saute aux yeux, la qualité exceptionnelle. J'ai un penchant bien naturel pour le pain aux graines, le cheese-cake, le tarama, le pain aux dix farines, la baguette aux raisins, la tartelette d'automne, les scones, … la liste est longue."
About our listings
Our best efforts were made to ensure that information provided was accurate at time of publication. Have a correction or update? Send it here.