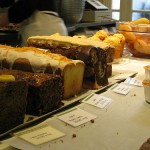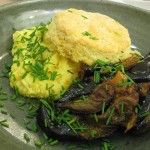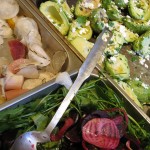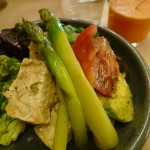 You'll find colorful salads, Neal's Yard cheeses, strong coffee, a stellar carrot cake, and other lunch/brunch fare at this super-bobo British bakery. Locations in the 9th and the 3rd.
Practical information
Address: 46 rue des Martyrs, 75009
Nearest transport: Notre Dame de Lorette (12)
Hours: Lunch, Tuesday-Sunday; closed Monday
Reservations: Reservations not accepted
Telephone: 01 42 82 12 80
Additional locations
Address: 30 rue Debelleyme, 75003
Nearest transport: Filles du Calvaire (8)
Telephone: 01 49 96 54 01

View larger map Zoom in for location info. View a map of all of our restaurants here.
Average price for lunch: 10-19€
Average price for dinner: lunch only
Style of cuisine: Health Food
Special attributes: market-based cooking, prestige ingredients, exceptional desserts, vegetarian options, outdoor dining, good for solo dining, open Sunday
Type of crowd: foodies, bobos, neighborhood locals
Interior: bare bones & minimal
Atmosphere: casual
Reviews of interest
About our listings
Our best efforts were made to ensure that information provided was accurate at time of publication. Have a correction or update? Send it here.