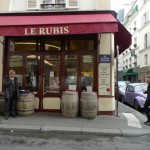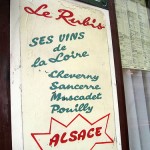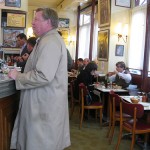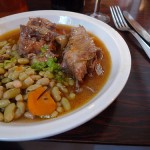 With its zinc bar, hearty home cooking, and colorful local clientele, this beloved wine bar (and its Turkish toilet) seems impervious to change. Meals are served only at lunch; the rest of the day you can stop for a glass of Morgon or Brouilly and a snack.

A great neighborhood option
Practical information
Address: 10 rue Marché Saint Honoré, 75001
Nearest transport: Tuileries (1) or Pyramides (7, 14)
Hours: Closed Sunday, Closed Saturday dinner
Reservations: Reservations not accepted
Telephone: 01 42 61 03 34

View larger map View a map of all of our restaurants here.
Average price for lunch: 10-19€
Average price for dinner: 10-19€
Style of cuisine: Classic French
Special attributes: comfort food, good for solo dining, continuous all-day service, open Monday
Type of crowd: neighborhood locals
Interior: bare bones & minimal
Atmosphere: casual
Reviews of interest
Our best efforts were made to ensure that information provided was accurate at time of publication. Have a correction or update? Send it here.