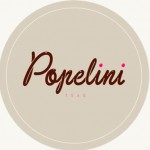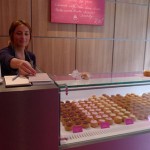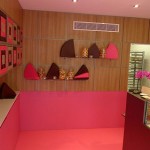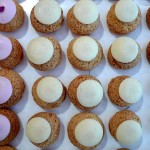 This bakery — named for the Italian cook who supposedly invented pâte à choux — sells only cream puffs. Tiny, adorable cream puffs.
Practical information
Address: 53 rue Debelleyme, 75003
Nearest transport: Filles du Calvaire (8)
Hours: Tueday-Sunday, 11 a.m. – 7:30 p.m. Closed Monday
Telephone: 01 44 61 31 44
Website

View larger map View a map of all of our pastry shops here.
Reviews of interest
Caroline Mignot (2011) "je dirais que c'est le genre de petites choses parfaites à dévorer sur le moment, en sortant de la boutique, tandis que la crème sort de tous les côtés.."
Paris Pâtisseries (2011) "…it's a cute shop in a fun little neighborhood. However . . . the work isn't where it could be. I purchased three rose-framboise, a violette, a caramel, a pistache and a vanille; they were all ok – better than average…"
Dorie Greenspan (2011) "…the spare new boutique is not much bigger than the puffs in the display case — and the puffs are petit.  Very. They're also deeply flavorful — the creams are velvety, luxurious, really, and full-flavored."
About our listings
Our best efforts were made to ensure that information provided was accurate at time of publication. Have a correction or update? Send it here.