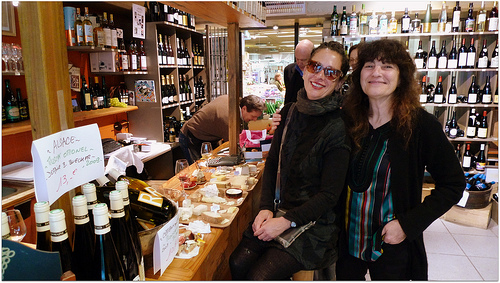 Nancy Silverton & Ruth Reichl on a private cheese tour
Experience Paris… by Mouth
Tasting Paris is our passion, and it's also our profession. As food writers, it's our job to devour delicious things and to understand what makes them special. The Wall Street Journal recently called us "the definitive blog on the city's food and wine scene," and we're now using that knowledge to lead tasting tours through the most exceptional shops in Paris. The New York Times featured us recently in their roundup of some of the worlds best food tours.
Neighborhood Tasting Tours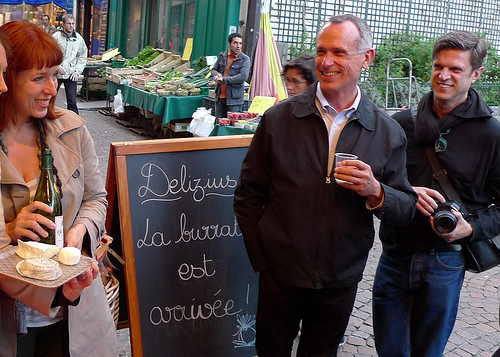 "By mouth" is the best way to experience the most gastronomically gifted neighborhoods in Paris. Whichever area you choose to explore, these tours will introduce you to a wide array of delicious French treats – incredible breads, rare cheeses, rich chocolates & pastries, and other artisanal creations. We'll show you our favorite tastes, introduce you to the delightful people who made them, and spend several hours stuffing our faces. Price for a small group tour: 95€ per person, including all tastings. More on private tour options here.
Note: On Sunday mornings we run a tour called Taste of the Left Bank, which is essentially the Saint-Germain tour plus a few stops in the Latin Quarter. 
Specialized Cheese & Wine Tours
Tour de Fromage – Exploring the Exceptional Cheeses of France
If you've ever wondered why there are more than 500 different cheeses in France, how different cheeses are produced (what accounts for their texture, color, and smell?), why French cheesemakers use raw unpasteurized milk in their cheese, what the impact of seasonality and aging are on cheese, and how locals typically enjoy cheese in restaurants and at home… this tour is for you. We'll cover all this plus plenty of other cheese geekery while tasting our way through a wide variety of cheeses (10-15) from renowned fromageries, all accompanied by great bread and plenty of wine.
Price for a small group tour: 95€ per person, including all tastings. More on private tour options here.
Demystifying French Wine: a Workshop Tasting All the Major Regions & Styles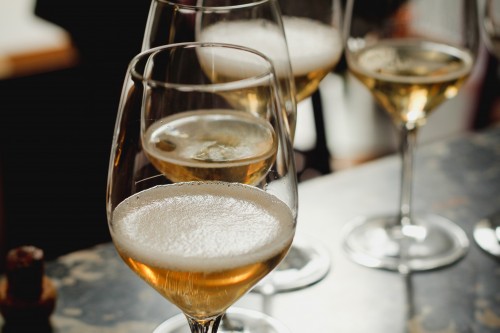 We've teamed up with one of our favorite Paris wine shops, La Dernière Goutte, to offer this series of blow-out wine tastings that will introduce you to fundamental concepts like terroir and AOC, will help you to understand how production methods and raw materials affect the finished product, and will leave you with an understanding of regional differences… all while sampling a wide variety of very special wines. You'll have two knowledgeable guides at your disposal (a wine expert and a food expert) while sampling at least eight different wines and paired nibbles.
Wine Workshops are held on Thursday afternoons and usually focus on exposing our guests to all the major French regions and styles. However, once a month, we get geeky and focus on a very specific theme – Northern Rhones, for example, or growers' Champagnes. Check the calendar of upcoming tours to see what theme is scheduled for a specific date.
Price for a small group workshop: usually 95€ per person, including all tastings. More expensive themes (Champagne, Burgundy) may carry a slightly higher price. Check the calendar of upcoming tours for details on individual tours. More on private tour options here.
Beyond Bordeaux: A Tour of Unconventional Wines & Wine Bars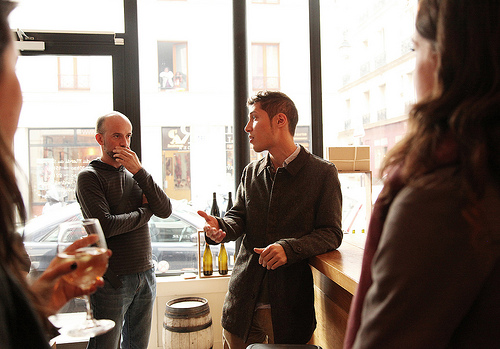 A new generation of internationally-trained sommeliers and cavistes, sustained by a loyal and discerning local clientele, are challenging the stereotypes of French wine. In this bustling corner of eastern Paris, these wine geeks are offering wines that go beyond the usual Bordeaux and Burgundy classics, in environments much livelier than the zinc-and-formica standby. We'll visit multiple locations and taste a range of wines that will change with the available selection – anything from Jura Chardonnay to cult cru Beaujolais to sparkling Grolleau from the Loire. The emphasis on what are often called vins natures: vibrant artisanal wines made with a minimum of preservatives and a maximum regard for terroir. A great tour for those who already have a bit of wine knowledge under their belts.
Price for a small group tour: 95€ per person, including all tastings. More on private tour options here.
Practical Matters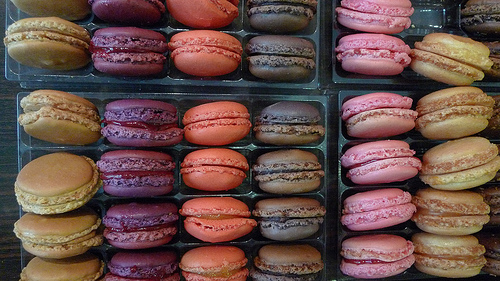 For the sake of other clients on our group tours, we can't wait more than 15 minutes for late arrivals. See our cancellations policy below & send an email if you need help planning your transport to arrive on time.
Cancellations Policy: A refund of 75% is available for those who cancel with at least 48 hours advance notice. For those who cancel with less than 48 hours notice, no refund will be made. Our tours run rain or shine. Clients who arrive more than 15 minutes late without calling or who don't show up at all (no-shows) will be treated as last-minute cancellations with no refund.
Other concerns? Consult our list of Frequently Asked Questions or send an email.