Our Taste of Montmartre food tour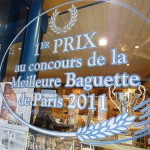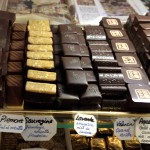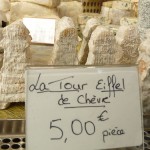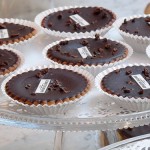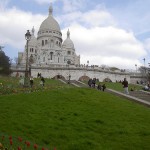 About this neighborhood: Montmartre, the perched village that's best-known for the Sacré-Cœur church atop the hill, feels wonderfully remote from the rest of Paris. Once covered by vineyards, windmills, and artists' studios, Montmartre is today home to a growing restaurant and wine bar scene, one that mixes seamlessly with the artisanal food shops that have been catering for decades to the local Montmartois. For our tour, we'll avoid the tourist trap area near the Sacré-Cœur in favor of the charming Abbesses neighborhood that provided the setting for Amélie. We'll also descend along the rue des Martyrs, a street that takes its name from the gruesome legend of Saint-Denis, a Christian martyr who was executed here in the 3rd century. The street remains a pilgrimage route today for those in search of delicious food.
What we'll taste: After tasting the city's best bread from a baker who won the prize for Le Meilleur (best) Baguette de Paris, we'll continue to eat our way through some of the area's best shops for cheese, charcuterie, pastry and other artisanal French specialties. Generous tastings at every stop are included in the price.
Montmartre in video
Montmartre by motorbike from the movie Amélie.
Practical Matters
Cancellations Policy
A refund of 75% is available for those who cancel with at least 48 hours advance notice. For those who cancel with less than 48 hours notice, only the unspent tasting fee (20 euros per person) will be refunded. Our tours run rain or shine. Clients who arrive more than 20 minutes late without calling or who don't show up at all (no-shows) will be treated as last-minute cancellations and only the unspent tasting fee will be refunded.