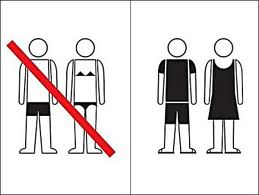 Dining this Summer: What's open by date

Summer Hours are Hard.
It's not easy to figure out what's open in late July and August, so we've compiled the following schedule of what's open in Paris, confirming dates directly with the restaurants and accounting for both their holidays and regular weekly closures. You can also look up holiday schedule for your favorite restaurant on our calendar of summer closures.
Open Monday July 23
Les 110 de Taillevent, L'Arpège, L'Atelier de Joël Robuchon Saint-Germain & Etoile, Blend, Candelaria, Le Chardenoux & Le Chardenoux des Prés, Coinstot Vino, Café Constant & Les Cocottes, Le Comptoir du Relais, L'Epi Dupin, Frenchie & Frenchie Bar à Vins, Glou, Chez Grenouille, Juveniles, Mama Shelter, O-Chateau, L'Office, Le Pantruche, Le Petit Cambodge, La Régalade & La Régalade – St. Honoré, Terroir Parisien, Tintilou, Verjus & Verjus Bar à Vin, Vivant, West Country Girl
Open Tuesday July 24
Les 110 de Taillevent, Afaria, Albion, L'Arpège, L'Atelier de Joël Robuchon Saint-Germain & Etoile, Les Bistronomes, Blend, Caffe dei Cioppi, Candelaria, La Cantine de Quentin (lunch only), Le Chardenoux & Le Chardenoux des Prés, Coinstot Vino, Café Constant & Les Cocottes, Le Comptoir du Relais, Au Conservatoire, Coutume (lunch only), Le Dôme du Marais, L'Epi Dupin, Frenchie, Frenchie Bar à Vins, Le Gaigne, Le Galopin, Glou, Chez Grenouille, Juveniles, Little Breizh, Mama Shelter, O-Chateau, L'Office, Le Pantruche, Le Petit Cambodge, Qui Plume la Lune, La Régalade & La Régalade – St. Honoré, Sola, Terroir Parisien, Tintilou, Les Trois Seaux, Vivant, Verjus & Verjus Bar à Vin, West Country Girl
Open Wednesday July 25
Les 110 de Taillevent, Afaria, Albion, L'Arpège, L'Atelier de Joël Robuchon Saint-Germain & Etoile, Les Bistronomes, Blend, Caffe dei Cioppi, Candelaria, La Cantine de Quentin (lunch only), Le Chardenoux & Le Chardenoux des Prés, Chatomat, Coinstot Vino, Café Constant & Les Cocottes, Le Comptoir du Relais, Au Conservatoire, Coutume (lunch only), Le Dôme du Marais, L'Epi Dupin, Frenchie, Frenchie Bar à Vins, Le Gaigne, Le Galopin, Glou, Chez Grenouille, Juveniles, Little Breizh, Mama Shelter, O-Chateau, Le Pantruche, Le Petit Cambodge, Qui Plume la Lune, RAP, La Régalade & La Régalade – St. Honoré, Sola, Terroir Parisien, Tintilou, Les Trois Seaux, Vivant, Verjus & Verjus Bar à Vin, West Country Girl, Yam'tcha
Open Thursday July 26
Les 110 de Taillevent, Afaria, Albion, L'Arpège, L'Atelier de Joël Robuchon Saint-Germain & Etoile, Les Bistronomes, Blend, Caffe dei Cioppi, Candelaria, La Cantine de Quentin (lunch only), Le Chardenoux & Le Chardenoux des Prés, Chatomat, Coinstot Vino, Café Constant & Les Cocottes, Le Comptoir du Relais, Au Conservatoire, Coutume (lunch only), Le Dôme du Marais, L'Epi Dupin, Frenchie, Frenchie Bar à Vins, Le Gaigne, Le Galopin, Glou, Chez Grenouille, Juveniles, Mama Shelter, O-Chateau, L'Office, Le Pantruche, Le Petit Cambodge, Qui Plume la Lune, RAP, La Régalade & La Régalade – St. Honoré, Sola, Terroir Parisien, Tintilou, Les Trois Seaux, Verjus & Verjus Bar à Vin, West Country Girl, Yam'tcha
Open Friday July 27
Les 110 de Taillevent, Afaria, Albion, L'Arpège, L'Atelier de Joël Robuchon Saint-Germain & Etoile, Les Bistronomes, Blend, Caffe dei Cioppi, Candelaria, La Cantine de Quentin (lunch only), Le Chardenoux & Le Chardenoux des Prés, Chatomat, Coinstot Vino, Café Constant & Les Cocottes, Le Comptoir du Relais, Au Conservatoire, Coutume (lunch only), Le Dôme du Marais, L'Epi Dupin, Frenchie, Frenchie Bar à Vins, Le Gaigne, Le Galopin, Glou, Chez Grenouille, Juveniles, Little Breizh, Mama Shelter, O-Chateau, L'Office, Le Petit Cambodge, Qui Plume la Lune, RAP, La Régalade & La Régalade – St. Honoré, Sola, Terroir Parisien, Tintilou, Les Trois Seaux, Verjus & Verjus Bar à Vin, West Country Girl, Yam'tcha
Open Saturday July 28
Les 110 de Taillevent, Afaria, L'Atelier de Joël Robuchon Saint-Germain & Etoile, Les Bistronomes (dinner only), Blend, Candelaria, La Cantine de Quentin (lunch only), Le Chardenoux & Le Chardenoux des Prés, Chatomat, Coinstot Vino, Café Constant & Les Cocottes, Le Comptoir du Relais, Coutume (lunch only), Le Dôme du Marais, Le Gaigne, Le Galopin, Glou, Juveniles, Little Breizh, Mama Shelter, O-Chateau, Le Petit Cambodge, Qui Plume la Lune, RAP, Sola, Terroir Parisien, Tintilou (dinner only), Les Trois Seaux, Yam'tcha
Open Sunday July 29
Les 110 de Taillevent, L'Atelier de Joël Robuchon Saint-Germain & Etoile, Blend (lunch only), Candelaria, La Cantine de Quentin (lunch only), Le Chardenoux & Le Chardenoux des Prés, Chatomat, Café Constant & Les Cocottes, Le Comptoir du Relais, Coutume (lunch only), Le Dôme du Marais (brunch only), Glou, Little Breizh, Mama Shelter (brunch only), RAP, Terroir Parisien, Yam'tcha
Open Monday July 30
Les 110 de Taillevent, L'Arpège, L'Atelier de Joël Robuchon Saint-Germain & Etoile, Blend, Candelaria, Le Chardenoux & Le Chardenoux des Prés, Coinstot Vino, Café Constant & Les Cocottes, Le Comptoir du Relais, Glou, Chez Grenouille, Juveniles, Mama Shelter, O-Chateau, Le Petit Cambodge, Terroir Parisien, Tintilou
Open Tuesday July 31
Les 110 de Taillevent, Afaria, L'Arpège, L'Atelier de Joël Robuchon Saint-Germain & Etoile, Blend, Caffe dei Cioppi, Candelaria, Le Chardenoux & Le Chardenoux des Prés, Coinstot Vino, Café Constant & Les Cocottes, Le Comptoir du Relais, Au Conservatoire, Coutume (lunch only), Le Galopin, Glou, Chez Grenouille, Le Dôme du Marais, Juveniles, Little Breizh, Mama Shelter, O-Chateau, Le Petit Cambodge, Sola, Terroir Parisien, Tintilou, Les Trois Seaux
Open Wednesday August 1
Les 110 de Taillevent, Afaria, L'Arpège, L'Atelier de Joël Robuchon Saint-Germain & Etoile, Blend, Caffe dei Cioppi, Candelaria, Le Chardenoux & Le Chardenoux des Prés, Chatomat, Coinstot Vino, Café Constant & Les Cocottes, Café Constant & Les Cocottes, Le Comptoir du Relais, Coutume (lunch only), Le Dôme du Marais, Le Galopin, Glou, Chez Grenouille, Juveniles, Little Breizh, Mama Shelter, O-Chateau, Le Petit Cambodge, RAP, Sola, Spring Restaurant, Terroir Parisien, Tintilou, Les Trois Seaux, Yam'tcha
Open Thursday August 2
Les 110 de Taillevent, Afaria, L'Arpège, L'Atelier de Joël Robuchon Saint-Germain & Etoile, Blend, Caffe dei Cioppi, Candelaria, Le Chardenoux & Le Chardenoux des Prés, Coinstot Vino, Café Constant & Les Cocottes, Le Comptoir du Relais, Coutume (lunch only), Le Dôme du Marais, Le Galopin, Glou, Chez Grenouille, Juveniles, Little Breizh, Mama Shelter, O-Chateau, Le Petit Cambodge, RAP, Sola, Spring Restaurant (lobster sandwiches only), Terroir Parisien, Tintilou, Les Trois Seaux, Yam'tcha
Open Friday August 3
Les 110 de Taillevent, Afaria, L'Arpège, L'Atelier de Joël Robuchon Saint-Germain & Etoile, Blend, Caffe dei Cioppi, Candelaria, Le Chardenoux & Le Chardenoux des Prés, Chatomat, Coinstot Vino, Café Constant & Les Cocottes, Le Comptoir du Relais, Coutume (lunch only), Le Dôme du Marais, Le Galopin, Glou, Chez Grenouille, Juveniles, Little Breizh, Mama Shelter, O-Chateau, Le Petit Cambodge, RAP, Sola, Spring Restaurant (lobster sandwiches only), Terroir Parisien, Tintilou, Les Trois Seaux, Yam'tcha
Open Saturday August 4
Les 110 de Taillevent, L'Atelier de Joël Robuchon Saint-Germain & Etoile, Blend, Candelaria, Le Chardenoux & Le Chardenoux des Prés, Chatomat, Café Constant & Les Cocottes, Le Comptoir du Relais, Coutume (lunch only), Le Dôme du Marais, Le Galopin, Glou, Juveniles, Little Breizh, Mama Shelter, O-Chateau, Le Petit Cambodge, RAP, Spring Restaurant (lobster sandwiches only), Terroir Parisien, Tintilou (dinner only), Les Trois Seaux, Yam'tcha
Open Sunday August 5
Les 110 de Taillevent, L'Atelier de Joël Robuchon Saint-Germain & Etoile, Blend (lunch only), Candelaria, Le Chardenoux & Le Chardenoux des Prés, Chatomat, Café Constant & Les Cocottes, Le Comptoir du Relais, Coutume (lunch only), Le Dôme du Marais (brunch only), Glou, Little Breizh, Mama Shelter (brunch only)
Open Monday August 6
Open Tuesday August 7
Les 110 de Taillevent, L'Arpège, L'Atelier de Joël Robuchon Saint-Germain & Etoile, Blend, Candelaria, Le Chardenoux & Le Chardenoux des Prés, Café Constant & Les Cocottes, Le Comptoir du Relais, Coutume (lunch only), Le Dôme du Marais, Glou, Chez Grenouille, Juveniles, Mama Shelter, O-Chateau, Le Petit Cambodge, Les Trois Seaux
Open Wednesday August 8
Les 110 de Taillevent, L'Arpège, L'Atelier de Joël Robuchon Saint-Germain & Etoile, Blend, Candelaria, Chatomat, Café Constant & Les Cocottes, Le Comptoir du Relais, Coutume (lunch only), Le Dôme du Marais, Glou, Chez Grenouille, Juveniles, Mama Shelter, O-Chateau, Le Petit Cambodge, Les Trois Seaux
Open Thursday August 9
Les 110 de Taillevent, L'Arpège, L'Atelier de Joël Robuchon Saint-Germain & Etoile, Blend, Candelaria, Le Chardenoux & Le Chardenoux des Prés, Chatomat, Café Constant & Les Cocottes, Le Comptoir du Relais, Coutume (lunch only), Le Dôme du Marais, Glou, Chez Grenouille, Juveniles, Mama Shelter, O-Chateau, Le Petit Cambodge, Les Trois Seaux
Open Friday August 10
Les 110 de Taillevent, L'Arpège, L'Atelier de Joël Robuchon Saint-Germain & Etoile, Blend, Candelaria, Chatomat, Café Constant & Les Cocottes, Le Comptoir du Relais, Coutume (lunch only), Le Dôme du Marais, Glou, Chez Grenouille, Juveniles, Mama Shelter, O-Chateau, Le Petit Cambodge, Les Trois Seaux
Open Saturday August 11
Les 110 de Taillevent, L'Atelier de Joël Robuchon Saint-Germain & Etoile, Blend, Candelaria, Le Chardenoux & Le Chardenoux des Prés, Chatomat, Café Constant & Les Cocottes, Le Comptoir du Relais, Coutume (lunch only), Le Dôme du Marais, Glou, Mama Shelter, O-Chateau, Le Petit Cambodge, Les Trois Seaux
Open Sunday August 12
Open Monday August 13
Open Tuesday August 14
Open Wednesday August 15
Les 110 de Taillevent, L'Arpège, L'Atelier de Joël Robuchon Saint-Germain & Etoile, Blend, Candelaria, Le Chardenoux & Le Chardenoux des Prés, Café Constant & Les Cocottes, Le Comptoir du Relais, Coutume (lunch only), Le Dôme du Marais, Glou, Chez Grenouille, Mama Shelter, O-Chateau, Le Petit Cambodge, Les Trois Seaux
Open Thursday August 16
Les 110 de Taillevent, L'Arpège, L'Atelier de Joël Robuchon Saint-Germain & Etoile, Blend, Candelaria, Le Chardenoux & Le Chardenoux des Prés, Café Constant & Les Cocottes, Le Comptoir du Relais, Coutume (lunch only), Le Dôme du Marais, Glou, Chez Grenouille, Mama Shelter, O-Chateau, Le Petit Cambodge, Les Trois Seaux
Open Friday August 17
Les 110 de Taillevent, L'Arpège, L'Atelier de Joël Robuchon Saint-Germain & Etoile, Blend, Candelaria, Le Chardenoux & Le Chardenoux des Prés, Café Constant & Les Cocottes, Le Comptoir du Relais, Coutume (lunch only), Le Dôme du Marais, Glou, Chez Grenouille, Mama Shelter, O-Chateau, Le Petit Cambodge, Les Trois Seaux
Open Saturday August 18
Open Sunday August 19
Les 110 de Taillevent, L'Atelier de Joël Robuchon Saint-Germain & Etoile, Blend (lunch only), Candelaria, Le Chardenoux & Le Chardenoux des Prés, Café Constant & Les Cocottes, Le Comptoir du Relais, Coutume (lunch only), Le Dôme du Marais (brunch only), Glou, Mama Shelter (brunch only)
Open Monday August 20
Open Tuesday August 21
Les 110 de Taillevent, L'Arpège, L'Atelier de Joël Robuchon Saint-Germain & Etoile, Blend, Candelaria, Le Chardenoux & Le Chardenoux des Prés, Café Constant & Les Cocottes, Le Comptoir du Relais, Le Cristal de Sel, Le Dôme du Marais, Glou, Chez Grenouille, Juveniles (dinner only), Mama Shelter, O-Chateau, Le Pantruche, Le Petit Cambodge, Les Papilles, La Régalade & La Régalade – St. Honoré, Terroir Parisien, Les Trois Seaux
Open Wednesday August 22
Les 110 de Taillevent, Albion, L'Arpège, L'Atelier de Joël Robuchon Saint-Germain & Etoile, Les Bistronomes, Blend, Candelaria, La Crèmerie, Le Chardenoux & Le Chardenoux des Prés, Café Constant & Les Cocottes, Le Comptoir du Relais, Le Cristal de Sel, Le Dôme du Marais, L'Epi Dupin, Le Galopin, Glou, Chez Grenouille, Juveniles (dinner only), Mama Shelter, O-Chateau, Le Pantruche, Les Papilles, La Régalade & La Régalade – St. Honoré, Le Petit Cambodge, Terroir Parisien, Tintilou, Les Trois Seaux
Open Thursday August 23
Les 110 de Taillevent, Albion, L'Arpège, L'Atelier de Joël Robuchon Saint-Germain & Etoile, Les Bistronomes, Blend, Candelaria, La Crèmerie, Le Chardenoux & Le Chardenoux des Prés, Café Constant & Les Cocottes, Le Comptoir du Relais, Le Cristal de Sel, Le Dôme du Marais, L'Epi Dupin, Frenchie, Le Galopin, Glou, Chez Grenouille, Juveniles (dinner only), Mama Shelter, O-Chateau, Le Pantruche, Les Papilles, Le Petit Cambodge, La Régalade & La Régalade – St. Honoré, Spring Restaurant, Sola, Terroir Parisien, Tintilou, Les Trois Seaux
Open Friday August 24
Les 110 de Taillevent, Albion, L'Arpège, L'Atelier de Joël Robuchon Saint-Germain & Etoile, Les Bistronomes, Blend, Candelaria, Le Cristal de Sel, La Crèmerie, Le Chardenoux & Le Chardenoux des Prés, Café Constant & Les Cocottes, Le Comptoir du Relais, Le Dôme du Marais, L'Epi Dupin, Frenchie, Le Galopin, Glou, Chez Grenouille, Juveniles (dinner only), Mama Shelter, O-Chateau, Le Pantruche, Les Papilles, La Régalade & La Régalade – St. Honoré, Spring Restaurant, Le Petit Cambodge, Sola, Terroir Parisien, Tintilou, Les Trois Seaux
Open Saturday August 25
Les 110 de Taillevent, Albion, L'Atelier de Joël Robuchon Saint-Germain & Etoile, Les Bistronomes (dinner only), Blend, Candelaria, Le Chardenoux & Le Chardenoux des Prés, Café Constant & Les Cocottes, Le Comptoir du Relais, La Crèmerie, Le Cristal de Sel, Le Dôme du Marais, Le Galopin, Glou, Juveniles (dinner only), Mama Shelter, O-Chateau, Les Papilles, Le Petit Cambodge, Spring Restaurant, Sola, Terroir Parisien, Tintilou (dinner only), Les Trois Seaux
Open Sunday August 26
Les 110 de Taillevent, L'Atelier de Joël Robuchon Saint-Germain & Etoile, Blend (lunch only), Candelaria, Le Chardenoux & Le Chardenoux des Prés, Café Constant & Les Cocottes, Le Comptoir du Relais, Le Dôme du Marais (brunch only), Glou, Mama Shelter (brunch only), Terroir Parisien
Open Monday August 27
Les 110 de Taillevent, L'Arpège, L'Atelier de Joël Robuchon Saint-Germain & Etoile, Blend, Candelaria, Le Chardenoux & Le Chardenoux des Prés, Le Chardenoux & Le Chardenoux des Prés, Café Constant & Les Cocottes, Le Comptoir du Relais, L'Epi Dupin, Frenchie, Frenchie Bar à Vins, Glou, Chez Grenouille, Juveniles (dinner only), Mama Shelter, Le Meurice, O-Chateau, Le Pantruche, Le Petit Cambodge, La Régalade & La Régalade – St. Honoré, Terroir Parisien, Tintilou
Open Tuesday August 28
Les 110 de Taillevent, Afaria, Albion, L'Arpège, L'Atelier de Joël Robuchon Saint-Germain & Etoile, Les Bistronomes, Blend, Caffe dei Cioppi, Candelaria, La Cantine de Quentin (lunch only), Le Chardenoux & Le Chardenoux des Prés, Coinstot Vino, Café Constant & Les Cocottes, Le Comptoir du Relais, Le Cristal de Sel, Le Dôme du Marais, L'Epi Dupin, Frenchie, Frenchie Bar à Vins, Le Gaigne, Le Galopin, Glou, Chez Grenouille, Juveniles, Little Breizh, Mama Shelter, Le Meurice, O-Chateau, L'Office, Le Pantruche, Le Petit Cambodge, RAP, La Régalade & La Régalade – St. Honoré, Spring Restaurant, Sola, Terroir Parisien, Tintilou, Les Trois Seaux, Vivant
Open Wednesday August 29
Les 110 de Taillevent, Afaria, Albion, L'Arpège, L'Atelier de Joël Robuchon Saint-Germain & Etoile, Les Bistronomes, Blend, Caffe dei Cioppi, Candelaria, Coinstot Vino, Café Constant & Les Cocottes, Le Comptoir du Relais, Au Conservatoire, La Crèmerie, Le Cristal de Sel, Le Dôme du Marais, L'Epi Dupin, Frenchie, Frenchie Bar à Vins, Le Gaigne, Le Galopin, Glou, Chez Grenouille, Juveniles, Little Breizh, Mama Shelter, Le Meurice, O-Chateau, L'Office, Le Pantruche, Le Petit Cambodge, RAP, La Régalade & La Régalade – St. Honoré, Sola, Spring Restaurant, Terroir Parisien, Tintilou, Les Trois Seaux, Vivant
Open Thursday August 30
Les 110 de Taillevent, Afaria, Albion, L'Arpège, L'Atelier de Joël Robuchon Saint-Germain & Etoile, Les Bistronomes, Blend, Caffe dei Cioppi, Candelaria, Coinstot Vino, Café Constant & Les Cocottes, Le Comptoir du Relais, Au Conservatoire, La Crèmerie, Le Cristal de Sel, Le Dôme du Marais, L'Epi Dupin, Frenchie, Frenchie Bar à Vins, Le Gaigne, Le Galopin, Glou, Chez Grenouille, Juveniles, Little Breizh, Mama Shelter, Le Meurice, O-Chateau, L'Office, Le Pantruche, Les Papilles, Le Petit Cambodge, RAP, La Régalade & La Régalade – St. Honoré, Sola, Spring Restaurant, Terroir Parisien, Tintilou, Les Trois Seaux, Vivant
Open Friday August 31
Les 110 de Taillevent, Afaria, Albion, L'Arpège, L'Atelier de Joël Robuchon Saint-Germain & Etoile, Les Bistronomes, Blend, Caffe dei Cioppi, Candelaria, La Cantine de Quentin (lunch only), Coinstot Vino, Café Constant & Les Cocottes, Le Comptoir du Relais, Au Conservatoire, La Crèmerie, Le Cristal de Sel, Le Dôme du Marais, L'Epi Dupin, Frenchie, Frenchie Bar à Vins, Le Gaigne, Le Galopin, Glou, Chez Grenouille, Juveniles, Little Breizh, Mama Shelter, Le Meurice, O-Chateau, L'Office, Le Pantruche, Les Papilles, Le Petit Cambodge, RAP, La Régalade & La Régalade – St. Honoré, Sola, Spring Restaurant, Terroir Parisien, Tintilou, Les Trois Seaux, Vivant
Open Saturday September 1
Les 110 de Taillevent, Afaria, Albion, L'Atelier de Joël Robuchon Saint-Germain & Etoile, Les Bistronomes (dinner only), Blend, Candelaria, La Cantine de Quentin (lunch only), Le Chardenoux & Le Chardenoux des Prés, Coinstot Vino, Café Constant & Les Cocottes, Le Comptoir du Relais, La Crèmerie, Le Cristal de Sel, Le Dôme du Marais, Le Gaigne, Le Galopin, Glou, Little Breizh, Juveniles, Mama Shelter, O-Chateau, Les Papilles, Le Petit Cambodge, Qui Plume la Lune, RAP, Sola, Spring Restaurant, Terroir Parisien, Tintilou (dinner only), Les Trois Seaux, West Country Girl
Open Sunday September 2
Les 110 de Taillevent, L'Atelier de Joël Robuchon Saint-Germain & Etoile, Blend (lunch only), Candelaria, La Cantine de Quentin (lunch only), Le Chardenoux & Le Chardenoux des Prés, Café Constant & Les Cocottes, Le Comptoir du Relais, Le Dôme du Marais (brunch only), Glou, Little Breizh,  Mama Shelter (brunch only), RAP, Terroir Parisien