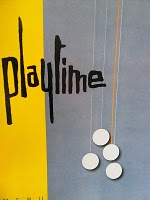 This is no longer included among the favorite 350 addresses that make up 
Our Guide to Paris Restaurants
. We've maintained this page so that you can refer to the practical information and other reviews of interest. Feel free to share your own opinion in the comments.
Practical information
Address: 5 rue des Petits-Hôtels, 75010
Nearest transport: Gare de l'Est (4, 5, 7)
Hours: Closed Saturday, Sunday, and Monday
Reservations: Last minute booking usually OK
Telephone: 01 44 79 03 98
[cetsEmbedGmap src=http://maps.google.com/maps/ms?ie=UTF8&msa=0&msid=202475318786031781734.0004a3c6c97e47acff291&ll=48.877417,2.356052&spn=0.013858,0.038581&z=15 width=500 height=325 marginwidth=0 marginheight=0 frameborder=0 scrolling=no]View a map of all of our restaurants here.
Average price for lunch: 20-34 €
Average price for dinner: 20-34 €
Style of cuisine: Fusion
Special attributes: open Monday
Type of crowd: hipsters, foodies, bobos, neighborhood locals
Interior: quirky & playful
Atmosphere: casual
Reviews of interest

About our listings
Our best efforts were made to ensure that information provided was accurate at time of publication. Have a correction or update? Send it here.