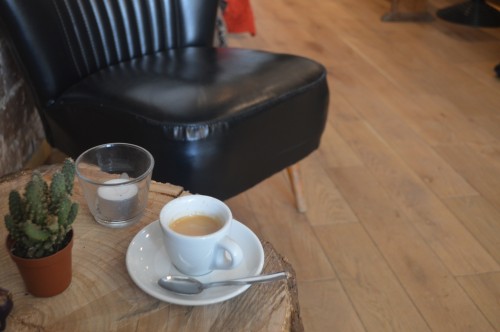 Luis Rendon has left Candelaria to open up a quesadilla coffee bar of sorts. Café Chilango will offer quesadillas, French pastries, locally roasted brews from Lomi during the day, and within a few weeks tacos & craft cocktails at night.
It's a whole lot of rising trends to mash under one roof, but we think we like it. Rendon is a talented chef, and the café is sincere, the coffee good, the team personable, and the fresh tortillas from Mil Amores are always tasty.
They opened their doors just this week and are still working out a few kinks, so they're currently just open for breakfast and lunch. We're always on the hunt for good tacos and more places to quaff quality cocktails so we'll be sure to keep you updated as their hours and concept change.