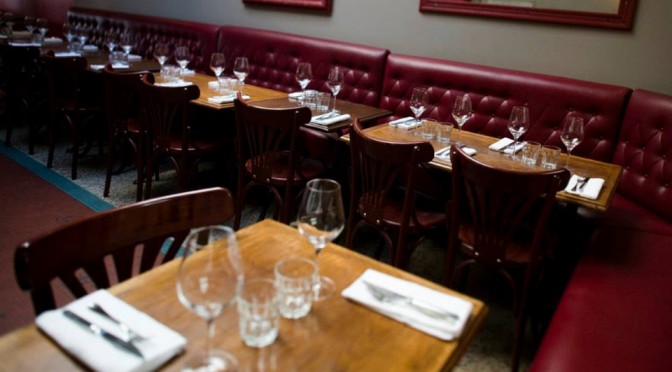 A neighborhood bistro in the heart of tourist-ville.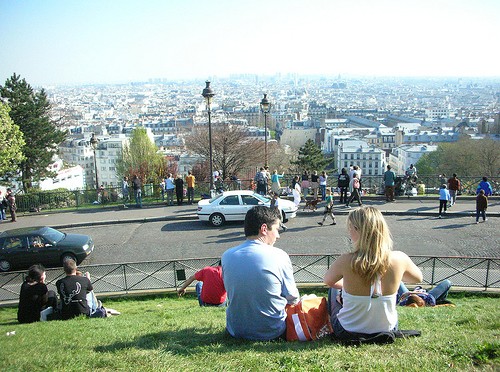 Montmartre is a neighborhood which, like all tourist centers, presents a challenge to anyone hoping to eat well. We can't help you avoid the pickpockets around the Sacré-Cœur, but we can help you bypass the tourist trap eateries.

View Not Terrible Near the Sacre Coeur (Montmartre) in a larger map
Walk-Ins Welcome
1. La Table d'Eugène – This back-of-the-hill bistro is packed with both locals and New York Times-reading gastronauts.
2. Le Bal Café – A great place to take little ones who can run around in the playground across the walkway while you drink a Pimm's cup and dig into some seriously good neo-British cooking at this café/exhibition space on a quiet impasse.
3. Jeanne B – A cheerful clone of Jeanne A for the underserved Montmartre neighborhood – this casual eatery and take-out epicerie is open seven days a week with continuous service.
4. Chéri Bibi – This flea market-decorated joint is where you'll find the cheapest prices, the most traditional French cooking, and the youngest crowd. On the east side of the hill, toward Château Rouge.
5. Miroir – A stylish bistro in the heart of Abbesses, they also run a no-reservations wine bar across the street, in case the resto is booked up.
6. Soul Kitchen – This cozy coffee shop run by the Anzel sisters has a limited menu of veggie centric dishes that change each day.
7. La Rallonge – A casual wine bar from Chef Geoffroy Maillard serving Spanish-ish small plates, just down the street from La Table d'Eugene. Don't miss the risotto–elbow noodles with a creamy truffled mushroom sauce and served in a tiny Staub casserole.
8. Le Petit Trianon – There's nothing groundbreaking about this neo-vintage café, except that some thought and effort has gone into the menu and product sourcing.
9. Le Relais Gascon – What people mean when they talk about "the big salad place." Pure sud-ouest kitsch.
10. Marcel – Join neighborhood families at this sunny corner spot for respectable Brit and American-inspired fare (fish and chips, a B.L.T.).
11. Coquelicot – One of several great bakeries on rue des Abbesses, you can take your sandwich or savory tarte sur place at this charmer.
12. Gontran Cherrier – Forget baguettes and go for Cherrier's squid-ink roll filled with gravlax, or a green arugula bun filled with seasonal vegetables. Or try one of his thin-crusted savory tarts.
Book A Few Days in Advance
13. Chamarré Montmartre – Antoine Heerah infuses haute French technique with flavors from his Ile-de-Maurice homeland. The terrace is where you want to be.
14. Le Coq Rico – Antoine Westermann's poultry-focused table gives new meaning to upscale barnyard cooking.
Book A Few Weeks in Advance 
15. Guilo Guilo – Reserve well in advance for a seat at the counter where you can watch Kyoto chef Eichi Edakuni prepare a unique tasting menu of exquisite, modern Japanese cooking.
Also Not Terrible Near…
Not Terrible Near the Eiffel Tower