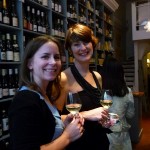 Small group tours – our group tours last three hours and cost 95€ per person, including all tastings. Tours are designed to be small and intimate. Check our calendar of availability to reserve your place on a small group tour.
Private tours – for those who'd like a more personalized experience, we offer customized private tours at the following rates (including all tastings):
350€ for 1-2 people
450€ for 3 people
550€ for 4 people
650€ for 5 people
750€ for 6-7 people
Note - for a private wine bar tour, we add an extra 25€ per person to cover the much higher costs of the exceptional wines we'll be tasting.
Booking – to book a private tour, send us an email at tasteparisbymouth@gmail.com and we can create a personalized program on the day that's best for you.
Click here to read what previous clients have said about our tours.