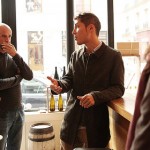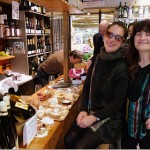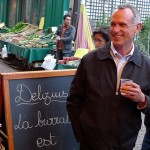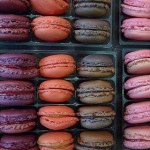 Upcoming Food Tours
Our small group food tours are led by Paris by Mouth contributors and provide an intense dose of delicious during a three-hour walk.
Our small group tours are affordable (prices here) and run every day.
We also do private tours.
Click here to read what previous clients have said about our tours.
December
Wednesday December 4
Thursday December 5
Friday December 6
Taste of Saint-Germain at 10am (sold out with wait list)
Saturday December 7
Taste of the Marais at 10am (sold out with wait list)
Sunday December 8
Monday December 9
Tuesday December 10
Wednesday December 11
Thursday December 12
Friday December 13
Saturday December 14
Sunday December 15
Monday December 16
Tuesday December 17
Wednesday December 18
Thursday December 19
Friday December 20
Our Decadent Taste of the Holidays at 10am (sold out with wait list)
Sunday December 22
Taste of the Left Bank at 11am (sold out with wait list)
Wednesday December 25
National holiday/shop closures – no tours
Thursday December 26
Our Decadent Taste of the Holidays at 10am (sold out with wait list)
Our Decadent Taste of the Holidays at 4pm (sold out with wait list)
Friday December 27
Monday December 30
Our Decadent Taste of the Holidays at 4pm (sold out with wait list)
Tuesday December 31
January
Wednesday January 1
National holiday/shop closures – no tours
Thursday January 2
Friday January 3
Taste of Saint-Germain at 10am (sold out with wait list)
Saturday January 4
Monday January 6
Tuesday January 7
Wednesday January 8
Thursday January 9
Friday January 10
Saturday January 11
Sunday January 12
Monday January 13
Tuesday January 14
Wednesday January 15
Thursday January 16
Friday January 17
Sunday January 19
Monday January 20
Tuesday January 21
Wednesday January 22
Thursday January 23
Friday January 24
Saturday January 25
Sunday January 26
Monday January 27
Tuesday January 28
Wednesday January 29
Thursday January 30
Friday January 31
February
Sunday February 2
Monday February 3
Tuesday February 4
Wednesday  February 5
Thursday February 6
Friday February 7
Sunday February 9
Monday February 10
Tuesday February 11
Wednesday February 12
Thursday February 13
Friday February 14
Sunday February 16
Monday February 17
Tuesday February 18
Thursday February 20
Friday February 21
Sunday February 23
Monday February 24
Tuesday February 25
Wednesday February 26
Thursday February 27
Friday February 28