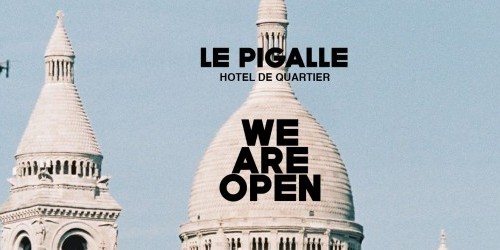 A New Wine Bar from the Owner of La Buvette
Camille Fourmont of La Buvette, the beloved gem of a wine bar in the 11th, has collaborated on a new wine bar at the recently opened Hotel Le Pigalle in Pigalle.
Diners can expect simple, seasonal, small plates and excellent wines, per usual. Fourmont says that the bar, also called Le Pigalle, "will be more about assembly than cooking, like a kitchen where most of the preparation is done beforehand. The jam may have been made last summer, and the evening menu this morning."
For hours and practical info, check out our guide page for Le Pigalle.
Photo via Le Pigalle's Facebook page