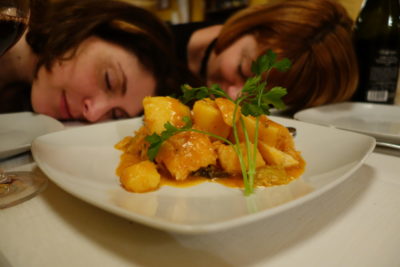 Welcome to Paris by Mouth! We're a website about eating and drinking in Paris. 
Each one of the restaurants featured on Paris by Mouth is a place we have visited anonymously. We are never invited. We book under false names and pay full price. To date, we have spent more than €50,000 at restaurants for review on this website.
That's a lot of money, and a lot of calories. Why go to all the trouble and expense, especially when most other reviewers have abandoned this standard? Because we should, and because we can. 
We should do this because, as we have learned in ten years of professional reviewing, the experience is markedly different when a restaurant knows it will be written about. What comes out of the kitchen is better. The service is better. The gifts (Champagne, truffles, and the ego boost that follows from that attention) are really fun. The errors are absent, as are important parts of the bill.
How can such an experience be reviewed? Putting aside the unspoken obligation to pay with kind words, the reviewer who accepts a freebie is exposed to something fundamentally different than other diners. They can't be trusted to weigh in about whether you should go, because they never went there wearing your shoes.
Our goal, simply put, is to help you find delightful food and wine moments in Paris. We believe it's important to base that advice on unbiased research that is anonymous and independent.
We can maintain this standard for restaurant research because we earn money selling Paris food & wine tours in Paris. People seem to like our food tours (#1 on TripAdvisor, praised twice by the New York Times) and they generate enough revenue to pay our restaurant bills. That's our model. We're not chasing down ad revenue and corporate partnerships. We're giving great food tours and using the profits to fund our independent restaurant reviews. 
Listen, there's a reason why food bloggers and journalists continue to accept freebies. As advertising revenue has declined, publications have decreased their commissions and have almost entirely stopped reimbursing expenses. That means the advice we're receiving is often coming from poorly paid writers who accept free meals and recycle every experience into seven different articles. We don't blame the writers for the bind they're in. But we strongly believe, as writers who used to be in that terrible position, that there's a better way to understand a a city's restaurant culture and to help you, the hungry reader, decide where to spend your time and money.
We hope you will find this to be true, and that you will enjoy and comment and share your own opinion about these restaurants on Paris by Mouth. Bon appétit!
We can be reached by email at parisbymouth@gmail.com