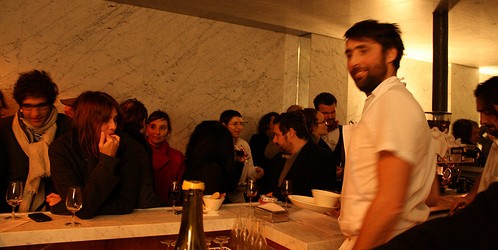 Aizpitarte to open Le Chabanais in London
Bloomberg reported today that Le Chateaubriand (now le Chateaubrand?) will be opening a 90 seat restaurant early next year in London's Mayfair district.
Le Chabanais, which takes its name from a brothel and is also the name of an international escort service, will be helmed by Paul Boudier, currently Iñaki Aizpitarte's second in command. The space will be designed by Clement Blanchet who designed, along with Rem Koolhaas, Le Chateaubriand's adjacent white marble wine bar Le Dauphin. 
Read the full article from Richard Vines on Bloomberg