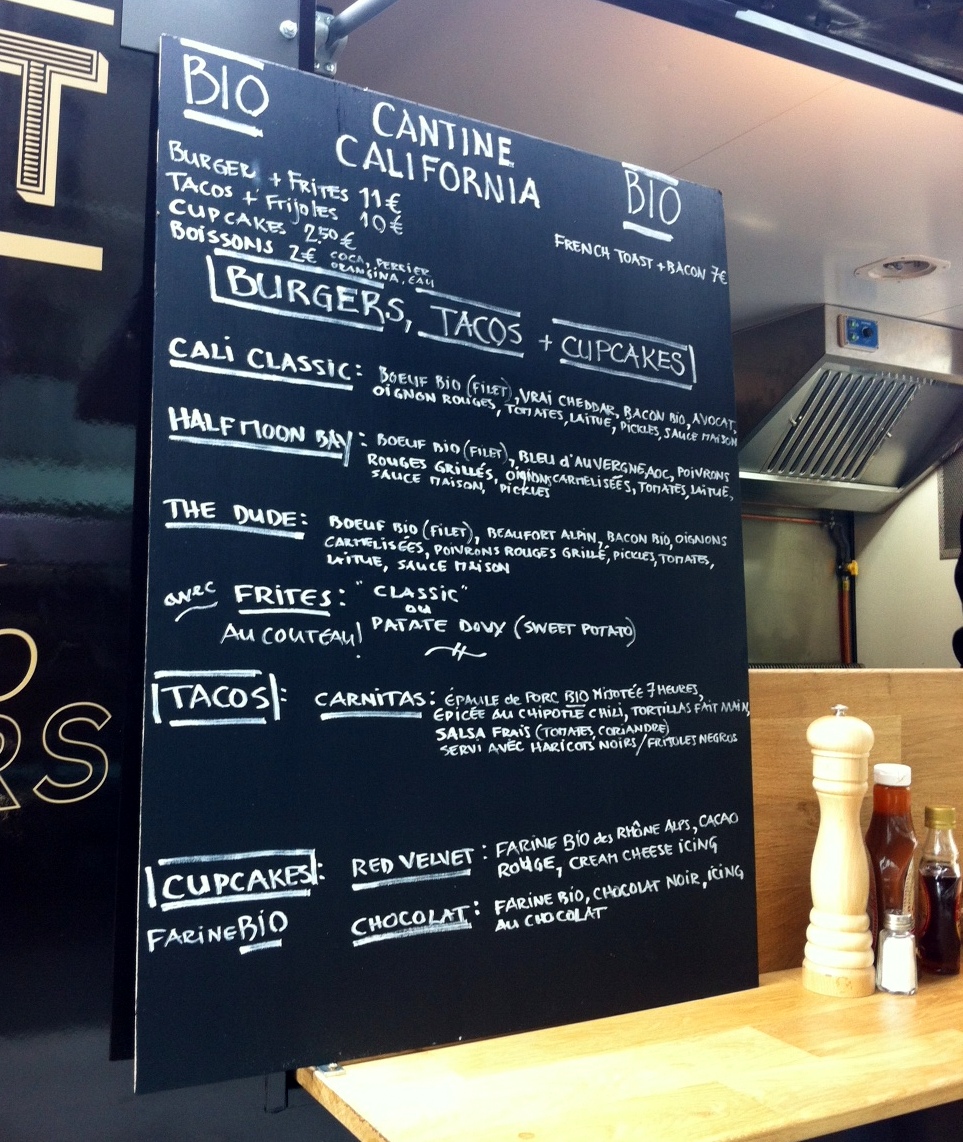 Another food truck hits Paris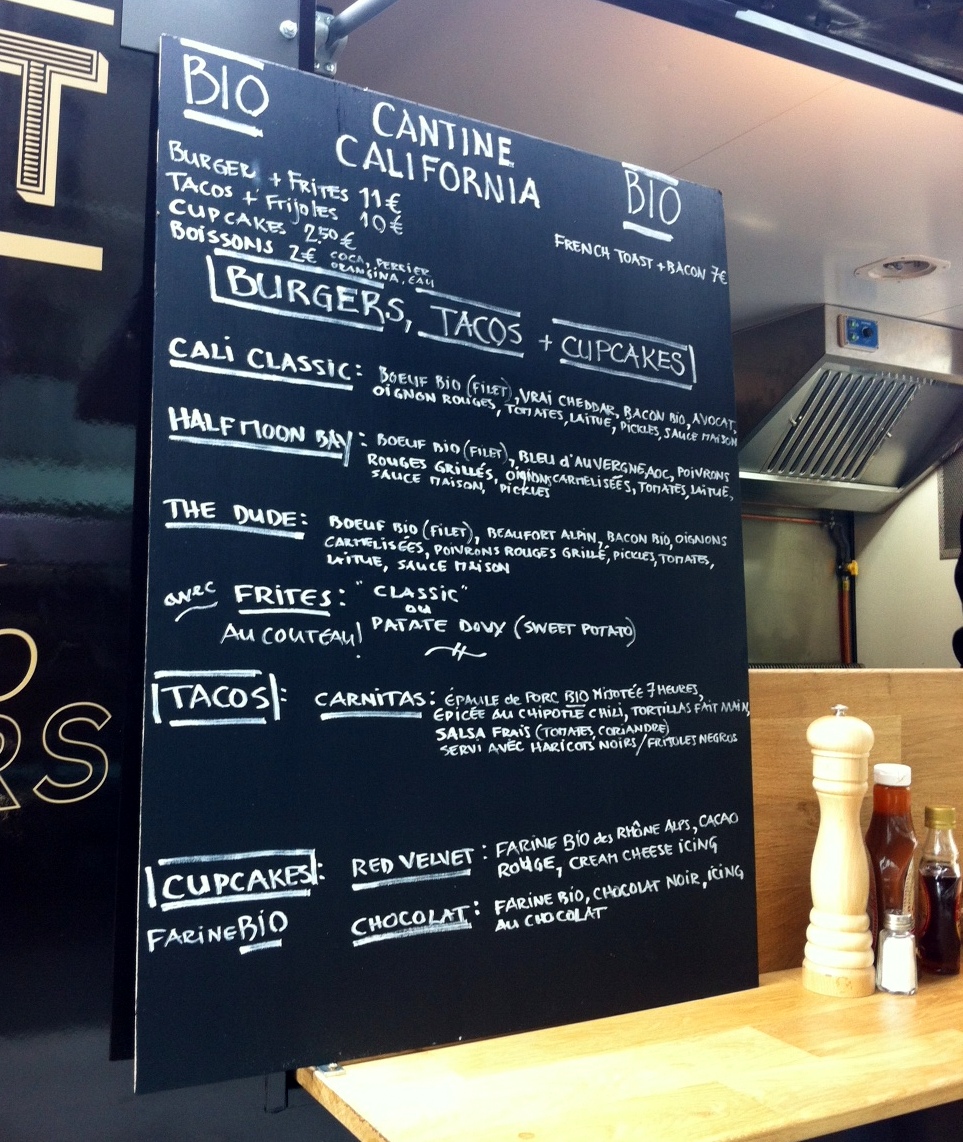 After the wild success of Le Camion Qui Fume, Paris now has a second food truck to stalk. The Cantine California opened for business this week selling burgers, carnitas, and red velvet cupcakes at the Marchés Raspail and Saint-Honoré.
The products are 100% organic and the menu offerings range from breakfast burritos and buttermilk pancakes to avocado burgers and enchiladas. Homemade cupcakes and milkshakes are available for dessert or between-meal snacks.
The truck is run by a pair of Jordans. Boy Jordan is a Canadian who spent time in California and then married a Frenchie. Lady Jordan is a graduate of the Ferrandi cooking school – the same school that graduated Kristin Frederick from Le Camion Qui Fume.
Speaking of Kristin, I spoke to her during the week that Le Camion Qui Fume had been temporarily shut down. She mentioned that part of her (now resolved) bureaucratic problem was related to the city's need to reevaluate how to they wanted to handle the hundreds of food truck permit applications they have received in recent months. Based on this, I think we can expect many more food trucks to hit the pavement in the coming year.
In the meantime, the schedule for the Cantine California seems to be:
Tuesdays at le Marché Raspail: 10am-12pm: brunch; 12-2:30pm for lunch
Wednesdays at le Marché Saint-Honoré: 12-2:30pm for lunch; 3-7pm for cupcakes and shakes; 7-8:30pm for dinner
Fridays at le Marché Raspail: 10am-12pm: brunch; 12-2:30pm for lunch
Saturdays at le Marché Saint-Honoré: 9:30am-3pm: brunch and lunch
If you've tried it, let us know!