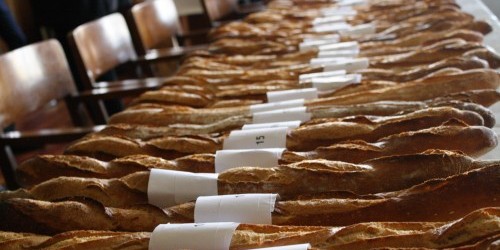 Be on the Jury for the Best Baguette in Paris Competition
Have you ever wanted to eat a few hundred baguettes in a few hours? Are you free on Thursday, March 26th?
Enter to win one of six spots on the jury for the Grand Prix de la Baguette 2015. 
To enter, send an e-mail to prix-baguette-2015@paris.fr with your name and e-mail address. A drawing will take place on Friday, March 13th, at 2pm, to determine the winners.
Brush up on your baguette competition knowledge with our editor-in-chief's account of her own stint as a juror and bonne chance!
Additional Reading