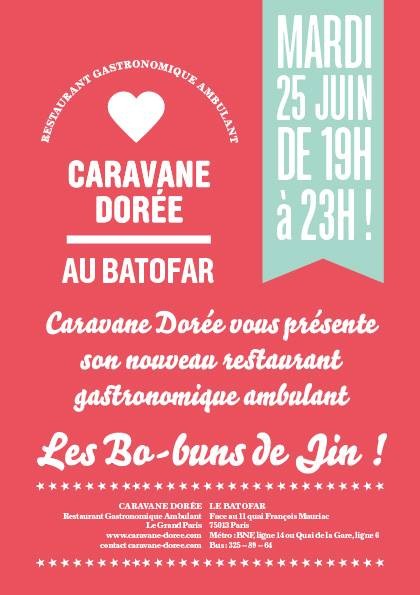 Bo-Buns Are Coming to a Street Corner (and Boat) Near You
The team behind the Caravan Doree sandwich truck are rolling out a new restaurant on wheels: a bo-bun truck. The cold rice noodle salad doused with fish sauce, meat, herbs, peanuts, veggies  and occasionally topped with crushed spring rolls will now be available on the go.
You can track down the bo-buns down here to find out whether they're headed near Republique, Chatillon, or Montreuil, or follow the truck on twitter for more information.