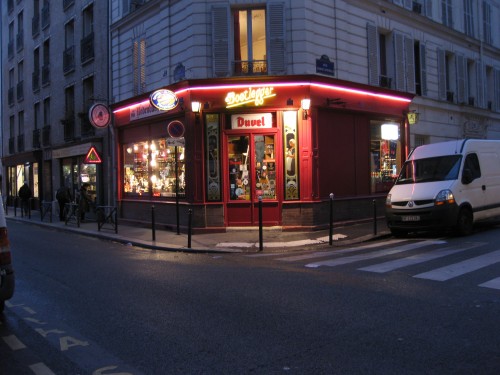 Address: 82, rue de l'Ouest, 75014
Hours: Open Tuesday-Saturday 10:30am-8:30pm (Thursday closed between 1pm and 4pm). Closed Sunday & Monday.
Telephone: +33 1 43 27 94 02
Notable brews: St. Peter's (England), Goose Island (USA), lots of Belgians you probably haven't tried before
Website / Facebook
Imports rule at this Temple of Beer, where you'll find a wide range of beers from Belgium as well as lesser-represented countries like Germany, the Czech Republic, the United Kingdom, and the United States.  They also carry an impressive collection of glassware.  Don't expect a lot of guidance – the shopkeeper is taciturn – but the prices are generally low enough to offset any risk in buying unfamiliar beers.
---
In Other Words
Bootlegger page on Beer Advocate