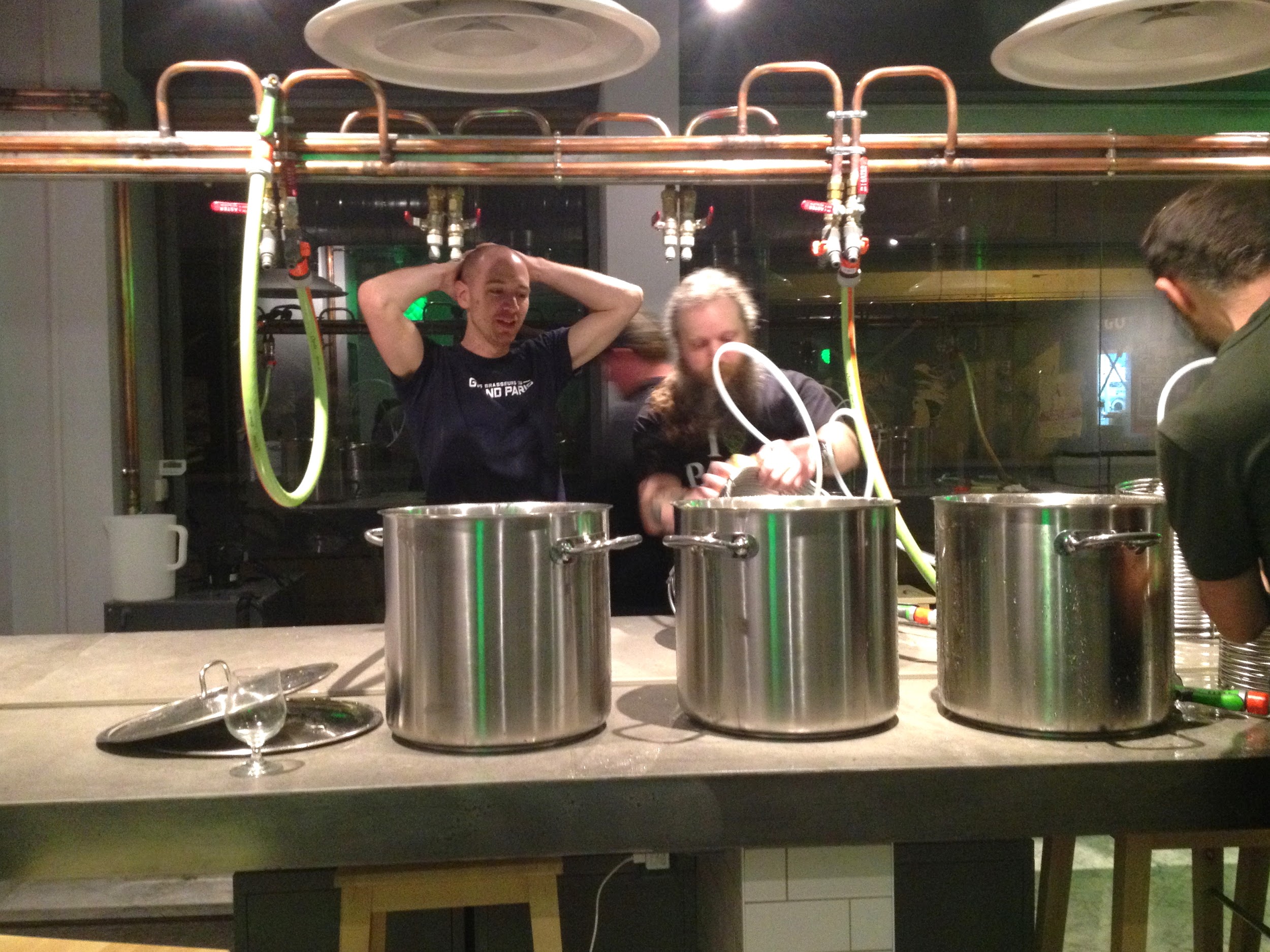 Address: 1 rue des Jeuneurs, 75002
Hours: By appointment
Telephone: +33 9 81 36 66 33
Website / Facebook
Spearheaded by Simon Thillou of La Cave à Bulles and directed by Mike Gilmore, formerly of Frog Pubs, Brew Unique is Paris' first brew-it-yourself brewery. Newbies can choose from a provided set of beer recipes, and more experienced homebrewers can get pointers on their own creations. Either way, Gilmore guides guests through a four-hour brewing session, followed by bottling about a month later. All the necessary equipment and ingredients are there, and those lucky enough to have space to brew at home can even stock up, as the place moonlights as a homebrew supply shop.
---
In Other Words
HIP Paris (2015) "'We want to be the image of home brewing in Paris,' says Mike. At Brew Unique, that means making ingredients and equipment easily available and welcoming anyone with an interest in brewing, whether they know what a densimetre is or not."
Télérama (2015) "Et là, tel un maître Kanter de quartier, je pourrais vivre un grand moment pour mon ego: déguster la « LJ », MA bière! Brew Unique, comme son nom l'indique est une expérience à vivre au moins une fois pour tout amateur de bière."