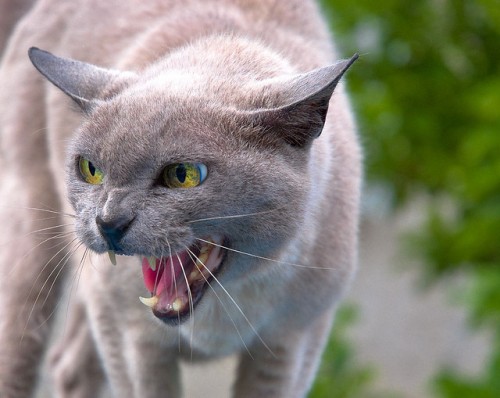 Want a side of cats with your coffee?
Inspired by neko cafes in Japan, Margaux Gandelon launched a successful crowd-sourced fundraising campaign to open a café where the catless masses can purchase feline affection alongside artisanal teas, hot chocolate, coffee, salads, tarts and brunch.
She expects to launch Le Café des Chats this fall in the Marais with a troupe of rescue kitties who will be neutered, vaccinated and carefully tended to by waitstaff and veterinarians. The tea salon will be ideal for families with apartments too small for pets, stressed people needing to unwind, and closeted cat ladies.
In her fundraising video on Indiegogo, Gandelon describes how a customer will "enter Le Café des Chats and the odor of housemade tarts in the oven will welcome you." Yes, it is the odor of homemade tarts that will greet you. Not the odor of a dozen cats.