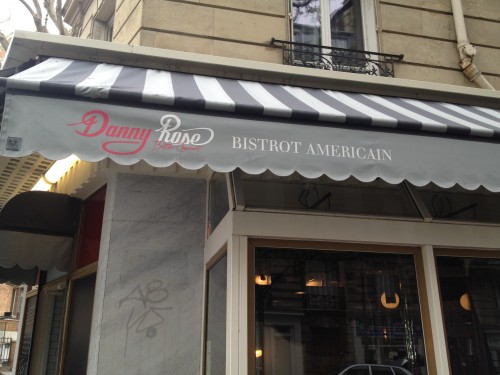 Daniel vs. Danny Rose: the battle for America-in-Paris
Appearing on Charlie Rose last week, the chef of Spring Restaurant joked with his interviewer about hosting a dinner for people who share the name, or a connection with the name Daniel Rose.
At the time, the American chef was unaware that a new restaurant had just opened in Paris bearing the improbable name of Danny Rose Bistrot Americain. Is it possible that the owners of this new place near the Parc des Buttes-Chaumont were unaware of another Daniel Rose in Paris, one who happened to be American and to have one of the most popular restaurants (and web searches) in town? After speaking on the phone with the owners of Danny Rose, the Spring chef Daniel Rose is persuaded that they just liked the Woody Allen film and were completely unaware of his existence. Still, lawyers are involved, since the original D-Rose spent thousands of euros to protect his name and doesn't want it attached to a place that's serving "American" specialties like gooseberry-slathered pork ribs.
——
p.s. is Le Fooding writing about just anything these days? http://www.lefooding.com/restaurant/restaurant-danny-rose-paris.html