Daniel Rose to take on Chez la Vieille & New York
Chez la Vieille occupies an unassuming corner at the intersection of two quiet streets, Bailleul and l'Arbre Sec, between the Louvre and what's left of Les Halles. It was opened by the formidable Adrienne Biasin back in 1960 and catered – like most restaurants in this neighborhood – to a clientele of workers from the nearby Les Halles market. When the towering iron and glass pavillions were torn down in 1971 and the market was transferred to the sanitary suburb of Rungis, the "old lady's" place remained as a comfort for locals who were (and still are) mourning the loss of "the belly of Paris." 
I visited Chez la Vieille for the first time with Daniel Rose in 2009. We had just toured the construction site of what is now his restaurant Spring across the street. At the time, Spring was mostly rubble and we had to skirt around a fashion shoot involving wolves in order to see the 16th century wine cellar that Rose's workers had just unearthed.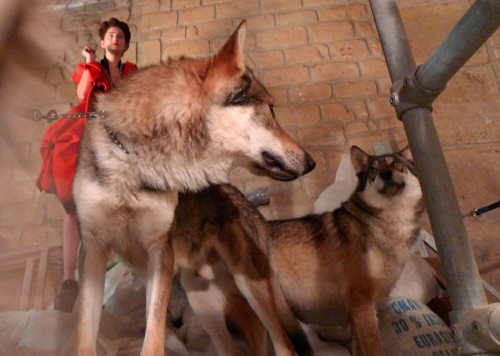 Hungry after the tour, we crossed the street to Chez la Vieille and Rose told me then, as he cut a slab of terrine from a ceramic crock, that "someday I'm going to buy this restaurant."
I understood the appeal for a young American chef smitten with classic French food. This place was a time warp – it hadn't changed in fifty years. We had to ring a bell to enter. We passed through the halls and stairs of an apartment building to reach different parts of the restaurant. The food was nostalgic, inexpensive, and served family style – sausage and potatoes, sliced duck breast, a bowl of vinegary celeri remoulade. Chez Adrienne, as it was alternately known, felt like a secret.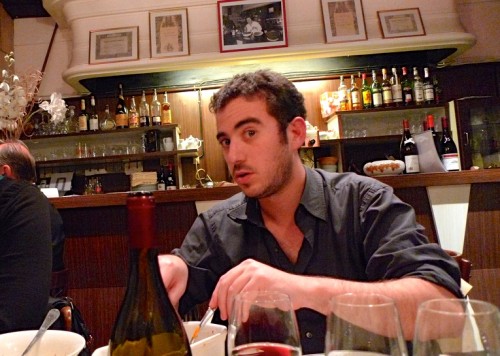 It's no longer a secret that Rose has made good on his promise to buy Chez la Vieille. The New York Times and then Eater reported yesterday that Rose is partnering with American restaurateur Stephen Starr to take over the historic Paris institution and to bring its spirit to New York.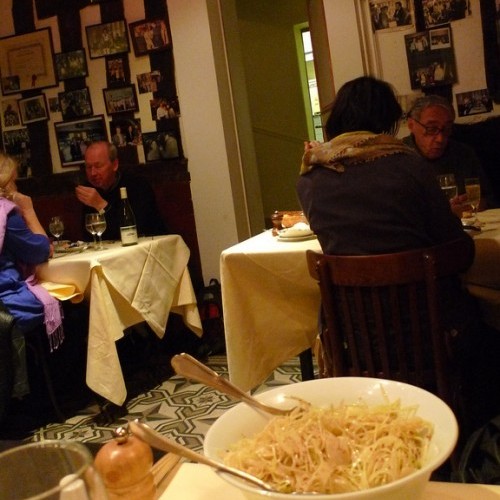 In Paris, where Rose hopes to reopen Chez la Vieille no later than January, there will be two different offerings. At street level, the action will center around an old bar and hors d'oeuvres like oysters and fried quail will be consumed while standing. In the dining room upstairs, Rose will serve poule au pot and a few different plats du jour.  Different versions of bouillon, the restorative broth that powered generations of market workers, will also make an appearance.
"I don't want to save Chez la Vieille," says Rose, "I want to make it live again. I want it to be filled with people. This place is quintessentially Paris, right in the heart of the city and full of all these ghosts – the good kind – from Les Halles." Rose acknowledges that to be vibrant, Chez la Vieille in Paris also has to be accessible, with prices hovering somewhere around the 12 euro mark.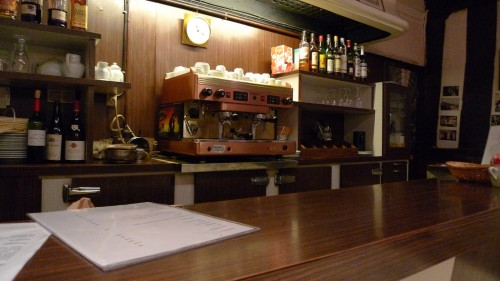 One can assume the New York iteration will be less populist in orientation. Rose's business partner Stephen Starr has made his name on restaurants like
Buddakan
that serve a thousand New Yorkers per night. Chez la Vieille in Paris is tiny with only twenty tables, but its New York counterpart will be installed in a
splashy new hotel
 from Starr and NY real estate tycoon Aby Rosen.
Still, the goal is to offer New Yorkers a taste of the "older french counter bistro culture" and to serve classic French fare with generous service in an atmosphere "where people can actually talk to each other," says Rose. It's still early days, but Rose has dishes like roasted duck in mind, along with quenelles and poulet en vessie (chicken cooked in a bladder) – "the first dish I ever made for Steven Starr."
Rose and his wife Marie will move with their two children to New York in the spring to get this new project off the ground. "This has been in the works for a very long time," says Rose. Marie had been wanting to leave France and work abroad, perhaps in Thailand, when Rose persuaded her to stay and work as his sous-chef at the original Spring location in 2007. The appeal for Marie of a new adventure abroad is a big part of this New York equation. Still, the move isn't permanent, and Rose will be commuting back and forth to ensure the smooth operation of his Paris restaurants, including Spring and Chez la Vieille, as well as the newly opened bistro La Bourse et la Vie.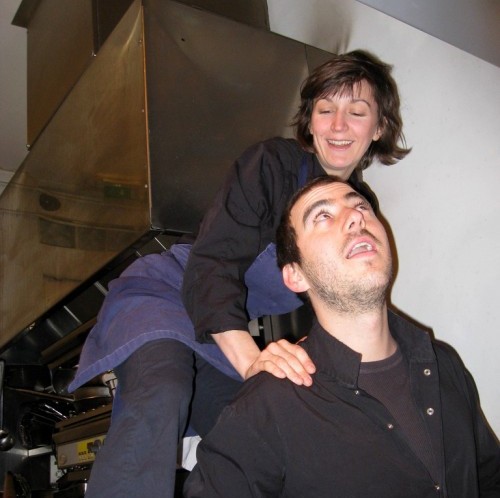 "I finally have the team in place in Paris to feel good about taking on this new challenge in New York," says Rose. Since 2013, the kitchen at Spring has been manned by Gilles Chesneau, a seventeen-year veteran and former chef de cuisine from Guy Savoy who Rose says "has a sense memory of what this traditional French food is supposed to taste like." The wine program is led by Jonathan Bauer-Monneret, who has been named both the country's Best Young Sommelier and Best Sommelier. With these two, plus Guillermo Campos in the dining room, Rose feels comfortable about dividing his attention between Paris and New York.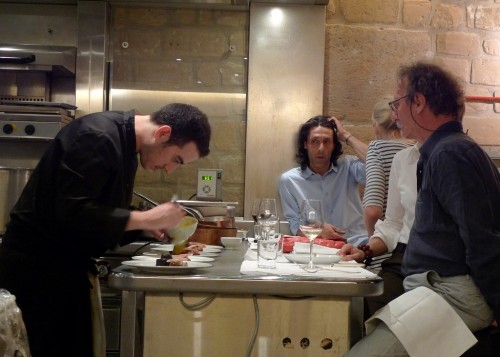 The New York iteration of Chez la Vieille is projected to open in Spring 2016 at 138 Lafayette Street, just a stone's throw from where Rose's former sous-chef Daniel Eddy is cooking at the recently Michelin-starred and French-inflected Rebelle. One of the things Rose is most looking forward to in New York is getting back into the kitchen himself. "Partnering with someone [Starr] who knows what they're doing will allow me to do what I'm best at, and for sure that's cooking."