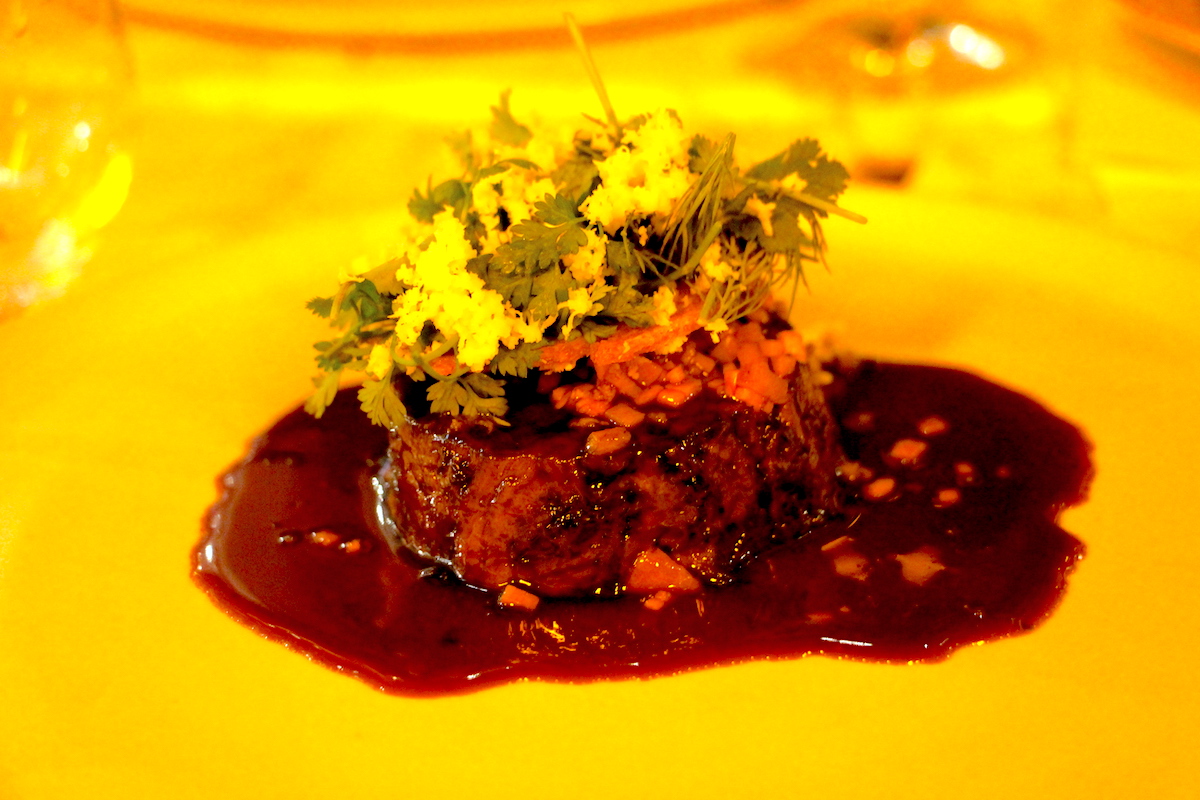 Address: 57, rue des Gravilliers, 75003
Hours: Open Monday-Friday for dinner. Closed Saturday & Sunday.
Telephone: +33 7 53 69 40 54
Online Booking / Website / Instagram
Top Chef France darling Alexia Duchêne's Datsha Underground was one of Paris' most heavily mediatized openings of late 2019 – even as strikes seemed to paralyze the city. Behind a clubby, nondescript façade in the upper Marais, 24-year-old Duchêne and her team are featured front and center in an open plan kitchen overlooking the dining room. Here, they turn out an 80€ prix-fixe menu of contemporary French fare.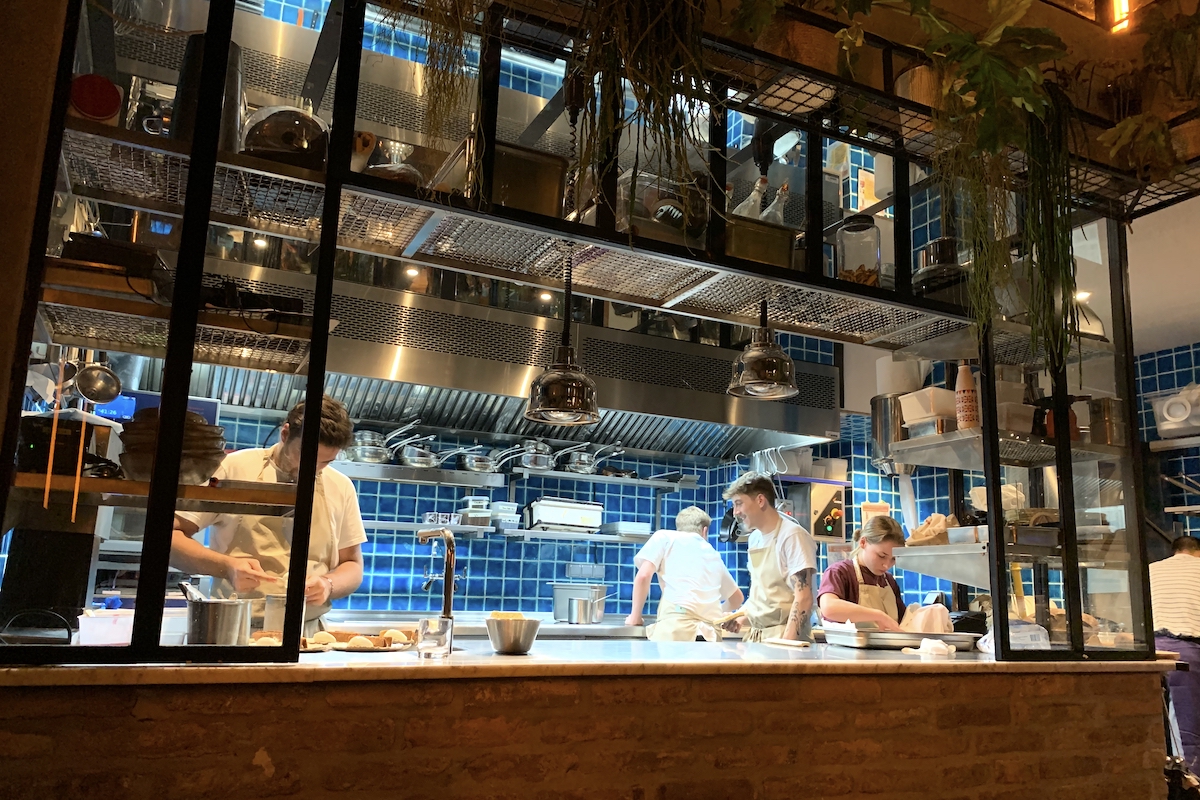 The endearingly enthusiastic sommelier – who will prove to be almost poetic about his selections as dinner goes on – drops off the 45€ wine pairing and the list by the bottle. Ask for a glass, however, and the entire staff seems flummoxed. They finally pull themselves together and pour a lovely glass of Catalan white, despite being unable to cite a price for it. It's an odd interaction that is unfortunately only the first snag of the evening with the charming but very young service staff.
A set of two amuse-bouches arrive. The first is a crisp topped with a purée that reveals itself to be a little more than a spoonful of lard topped with pepper. The sucrine lettuce with pangratto is thankfully far more well-balanced, with a slightly acidic mayonnaise providing support for the crispy breadcrumbs.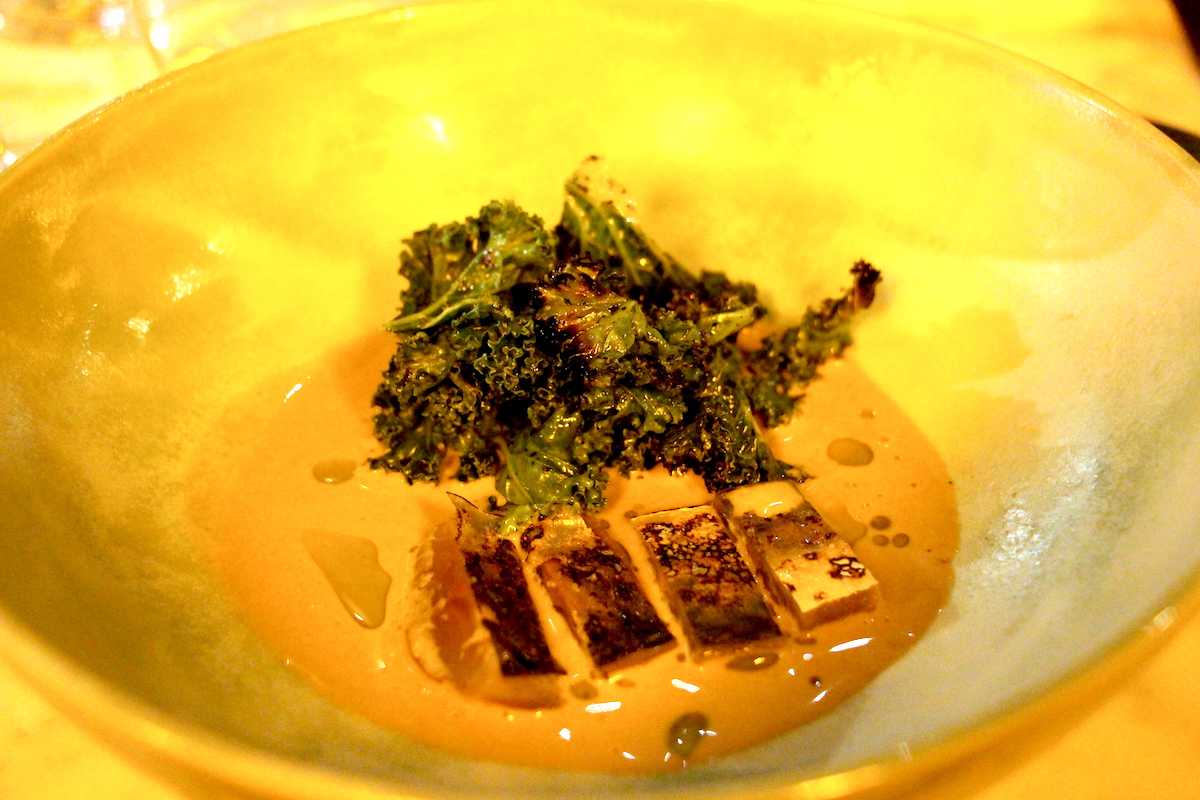 A parade of fish courses follows, each of which slightly bafflingly follows the same basic format: a fish, a green vegetable, a cream sauce. The first proves the tastiest. Mackerel and just-sautéed kale perch in a pool of bisque, with almost peppery aromas from the cabbage cutting through the rich, creamy sauce.
The second fish dish is far less successful: a combination of haddock and marigold so salty it's impossible to finish. Despite the plethora of bodies in the room, it also proves impossible to hail a server to ask about it – or to ask for more water. Or more wine. The third fish course – sea bass with onion and curry – is tasty, but everything about the experience is starting to feel a bit tired and one-note.
And then the beef comes.
In the center of a plate sits a generous portion of beautifully caramelized meat, coated in a rich, molassesy wine sauce and topped with fresh herbs and horseradish snow. Just barely poke it with a fork, and it falls apart to reveal it's been pierced throughout with bright bits of pickled carrot. It's nuanced and balanced and technically on-point. It will also prove to be the most memorable dish of the entire night.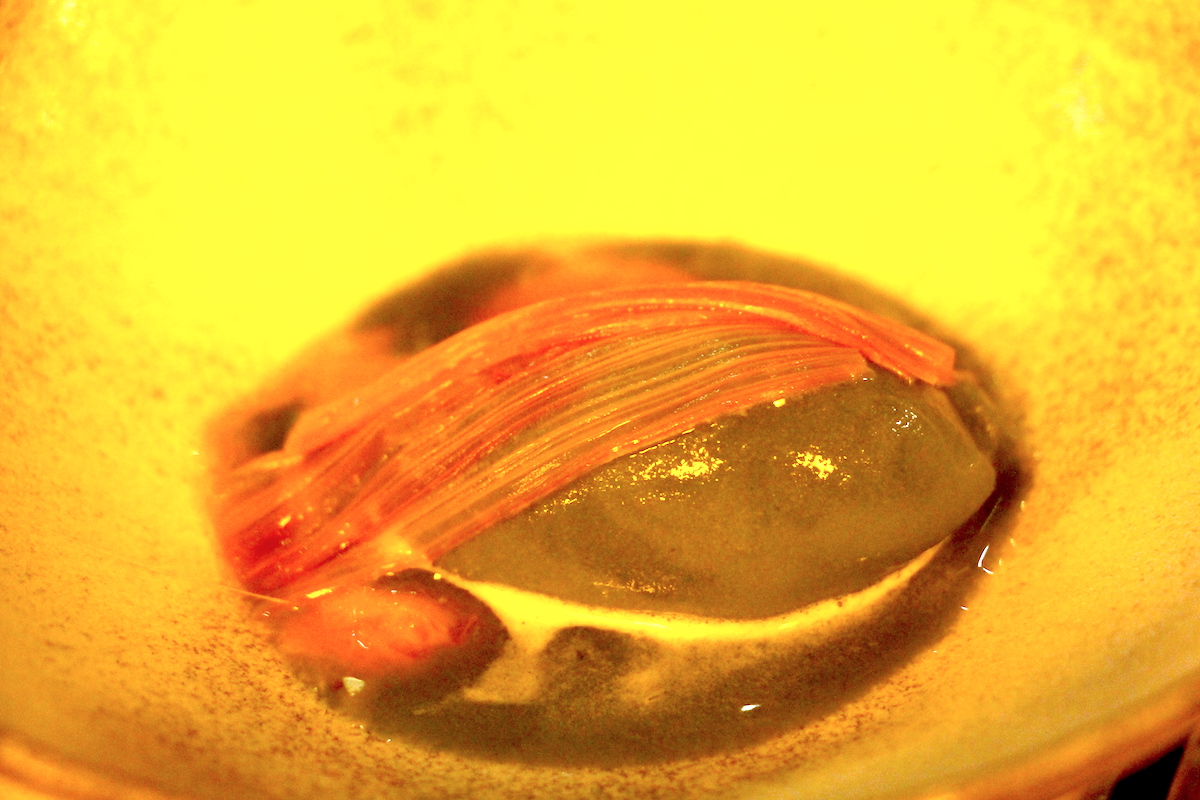 Dessert comes in two rounds. A spicy pre-dessert of watercress sorbet with rhubarb just this side of savory is followed by a slightly deconstructed millefeuille with honey and pepper. The flavors on the latter are pitch perfect, but one of the three pieces of puff pastry on my dining companion's plate is burned, leaving a slightly sour note to the end of the night.
Upon departing (and fetching our own coats from the coat check, as the staff there seems to have gone AWOL, too), it's impossible not to wonder why this tasting menu costs the same as the one at Septime. The meal certainly has its high points, but it lacks the creativity that would merit such a pricetag. Duchêne certainly has talent, and perhaps some of these creases will be ironed out over time. But for now, Datsha unfortunately has a lot of growing up to do.
---
Datsha Underground in Pictures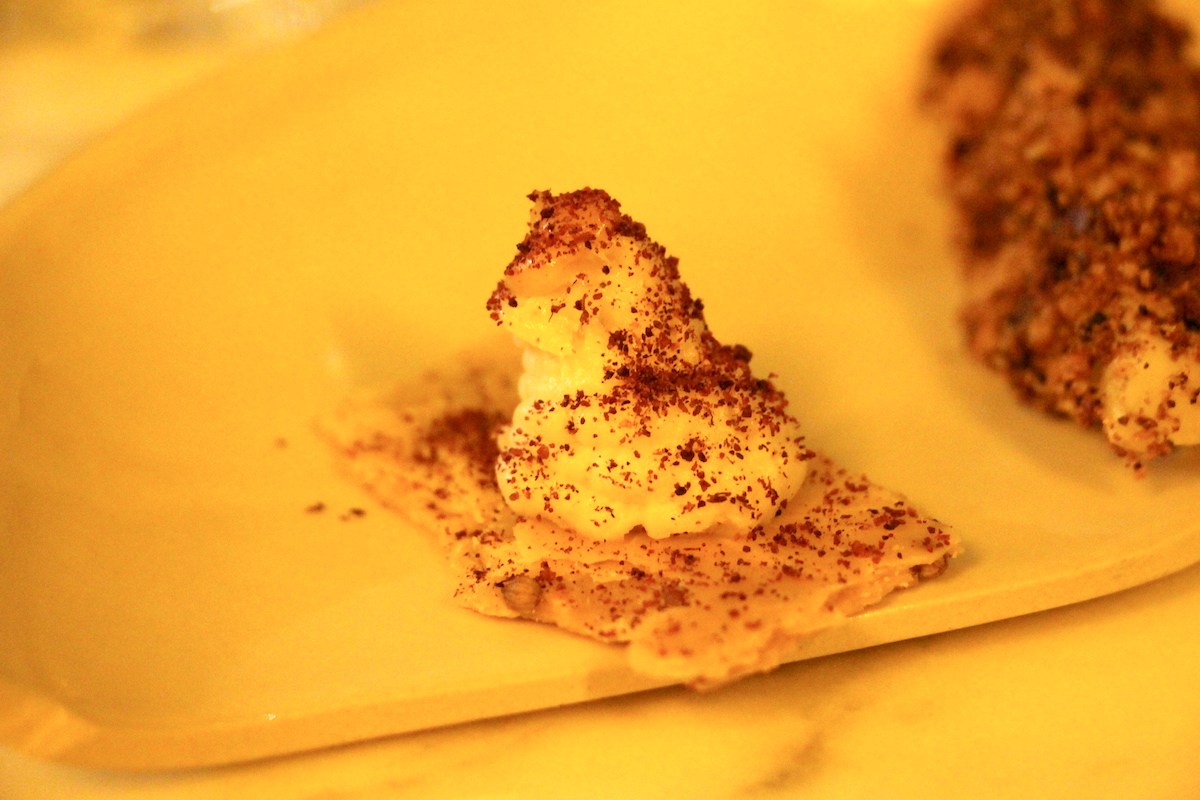 ---
In Other Words
Le Figaro (2020) hails "baby face" chef Alexia Duchêne as a prodigy. Emmanuel Rubin loves the nearly "combative" atmosphere created by the central, open kitchen, but he's not fighting Duchêne's seven-course menu.
Restos sur le Grill (2020) dubs Datsha, "one of the most highly awaited openings" of early 2020. Despite tiny portions and "ouch"-inducing prices, for Arnaud Morisse, Duchêne's unique, high-level cuisine means that the trendy restaurant with its "young and pretty" crowd ultimately "does not disappoint."
L'Express (2020) calls Alexia Duchêne "a whiz-kid who makes the simple sublime." "Just a few weeks ago," writes Ezéchiel Zérah, "the Michelin guide was handing out its stars, but the capital counts a new shining one."
Le Monde (2020) is less impressed than some, noting that while Duchêne is clearly talented, a stuck-up, overly serious ambiance reigns, and the team is unwilling to admit mistakes.