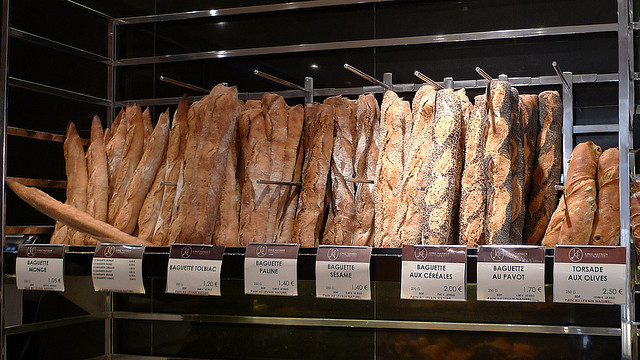 Eric Kayser opens bakery in New York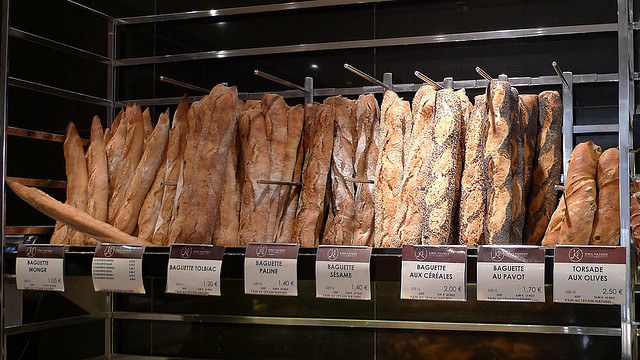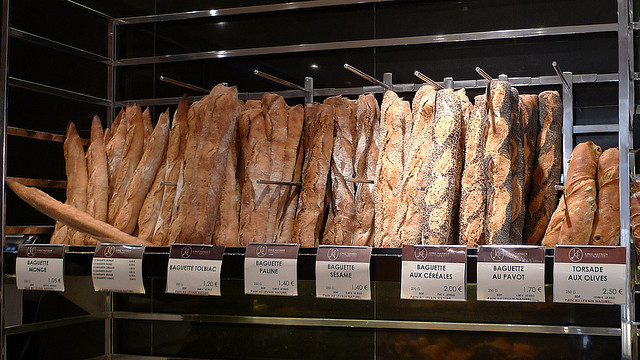 The rumors are true: Eric Kayser has opened up a bakery in New York City. Joining Ladurée on the city's Upper East Side, the newest Kayser outpost boasts 370 square meters of space and 104 places to sit. This first location will soon be joined by two others in Midtown and the Flatiron district.
Beyond baguettes and croissants to go, Kayser in New York is attempting restauration rapide. The response, summarized by Eater, is predictable: Yelpers complaining about forgotten appetizers and inattentive hostesses. In Paris, I'm thrilled to find a bakery that offers any place to sit and am unbothered by asking several times for forgotten items. New Yorkers may prove to be a more demanding audience.
But what of the baguette? Kayser's Paris version – the crispy crackly baguette Monge – was ranked #1 in our list of five great baguettes. Will the New York version differ? Serious Eats reports that Kayser sent a team of NYC bakers and chefs to Paris for 6-12 months to master the methods and recipes. However, instead of making the dough and baking on site at each location, as is legally required in France, Kayser NYC will produce all bread dough at the Upper East Side location and then deliver it daily to be baked fresh at the other locations.
Another key (and very American) difference: Kayser's NYC locations will be open 7 days per week and until 11pm. I think we can also assume that they won't close for the month of August.
Have you tried it? We're terribly curious about Kayser's NYC baguette (and other products) and would love to hear from any readers who have visited the new location. What's your reaction?
Additional Links:
Eric Kayser à la conquête de l'Amérique [Boulangerie-Pâtisserie.net]
The Early Word on Maison Kayser's First US Location [Eater]
A Taste of Maison Kayser, Eric Kayser's New Bakery on the Upper East Side [Serious Eats]
Our Map of Paris, New York:

View Paris, New York in a larger map