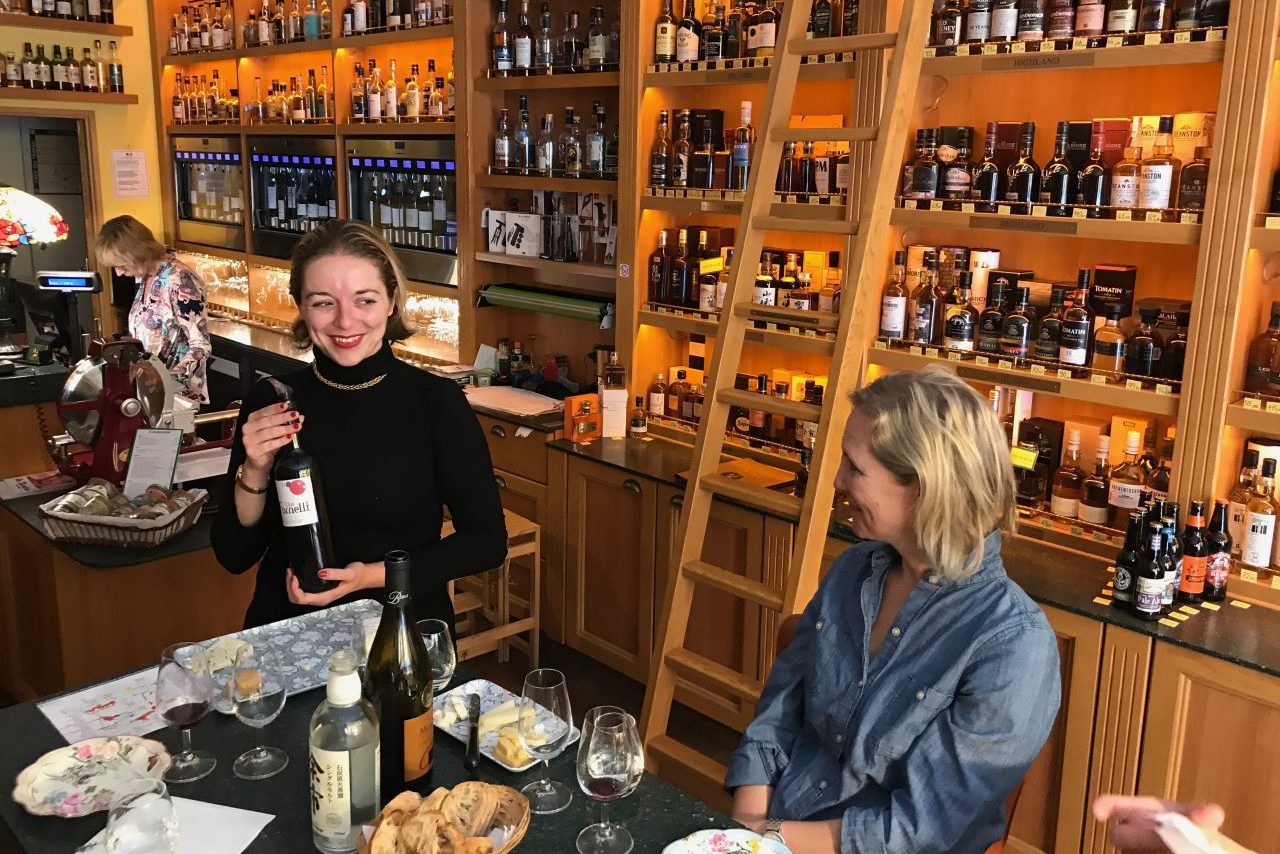 FAQs About Our Food Tours
Here are some answers to frequently asked questions about our food & wine tours. Feel free to send an email to tasteparisbymouth@gmail.com with any other questions or concerns!
Dietary Restrictions
There's this thing I don't eat… will I still enjoy the tour?
To all our vegetarian, paleo, pregnant, kosher and diabetic friends: have no fear! There are so many different tastes on the tour that if you skip one, you'll still have plenty to enjoy. Our tours all feature a similar proportion of the major French food groups (bread, raw milk cheeses, charcuterie, chocolate, pastry, wine), so there isn't one route that will be better or worse for you. If you describe your situation when booking, we'll do our very best to ensure that you're happy and full.
*If you're obliged to skip many different food groups, you may get less out of the experience. Vegans have a particularly hard time on our tours (and in Paris in general) because so many items contain butter or cream. For our pregnant guests, we're happy to include a few pasteurized cheeses and cooked charcuterie but the majority will be raw or cured.
What if I have a gluten allergy?
Bread is hugely important in France, and all of our tours include some gluten. In addition to bread, different routes feature gluten in the breakfast pastries (croissants, apple tarts) and in the desserts. If you sign up for the Taste of the Left Bank or Taste of Saint-Germain tours, we're able to include macarons, which are usually made with almond flour. If you sign up for the Taste of the Marais or Taste of Latin Quarter tours, there are fewer alternative options. We're always happy to provide gluten-free crackers (if you let us know about your allergy during booking) to scoop up all the runny cheese we'll be tasting together.

I don't drink alcohol… can I skip that?
Wine is featured prominently on all of our tours, but of course there's no pressure for you to partake. We can't offer discounts to non-drinkers because we're opening bottles whether you participate or not.
Young Travelers

Why don't you allow children under 10 years of age?
Our tours are a ton of fun, but they're also a little nerdier than most. The level of detail that we're dying to share about bread yeast and cheese mold is simply too much for most kids. What's more, our tours feature seated tastings inside of wine shops, and these shop owners have requested an age limit of >10 years.

I'm traveling with a preteen or teenager – will they have fun?
In our experience, yes! While we've designed our tours for "mature audiences," we find that young adults usually enjoy learning and eating just as much as everyone else. It's an interactive experience and our guides work hard to keep young gastronomes engaged.
Other Logistical Issues

How much walking is involved?
Generally, our three-hour tours are walking and standing for the first two hours and then seated for the last hour. There are few opportunities to sit and rest along the way. We're happy to accommodate a slower walking pace if needed, and there is usually not more than five minutes of walking between any of the 5-6 shops we visit on our tours. It's neither far nor fast, but you should be able to walk and stand for two hours in order to get the most out of our tours.
When do I get the meeting point?
Once you have completed your order, you will immediately be sent an email with the meeting point and a map. We'll then follow up around a week before your tour to share your guide's name and contact information in case you have trouble getting to the meeting point on time.
Will there be time to make purchases?
Absolutely! We only ask that you be conscious of the other guests on the tour in terms of the time you take to do so. If you would like to make a big cheese purchase or create a bespoke box of chocolates, it might be better to return to the shop after the tour is over.
What's your cancellation policy?
A refund of 75% is available for those who cancel with at least 48 hours advance notice. For those who cancel with less than 48 hours notice, no refund will be offered. Our tours run rain or shine. Clients who arrive more than 20 minutes late without calling or who don't show up at all (no-shows) will be treated as last-minute cancellations with no refund.
Clients who are booking tours for the day of their arrival in Paris should be aware that we do not offer refunds in the case of delayed flights (because this is such a common occurrence).