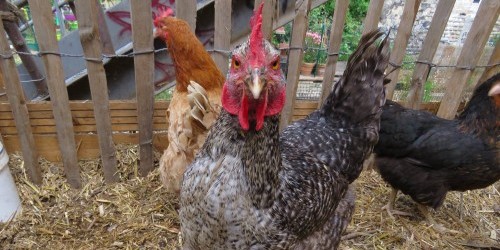 Fowl Play: Chicken Theft at Parisian Urban Farm
Foul play is suspected with the fowl at La Recyclerie, the sprawling restaurant/urban farm/flea market/bar in the 18th arrondissement. Six of the sixteen chickens  were stolen during the night of September 8th from their urban farm alongside the railway tracks, they reported on Facebook.
According to La Recyclerie, the birds are a valuable part of the restaurant team who help maintain the gardens,  participate in their anti-waste and recycling efforts, and serve an important function in their  farm's educational efforts.
At the time of this report, no leads had been found although several posters on Facebook cheekily suggested checking out the local KFC. Surveillance cameras will be added to deter future poultry thefts.
Photo of La Recyclerie's courtesy of their Facebook page.