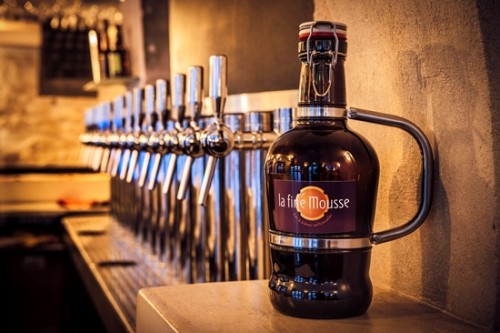 Growlers for Paris Beer Geeks
If you like tap beer but want to drink it in the privacy of your home, you'll be happy to learn that La Fine Mousse has started a growler program. They're selling the refillable 2-liter jugs for 20€ and a fill from any of their 20 taps costs the same as five demis (usually in the 20-25€ range) – that's eight beers for the price of five!
The Deck and Donohue brewery in Montreuil will be offering growler fills by the end of the year as well.
Additional Reading
Photo courtesy of La Fine Mousse's Facebook page