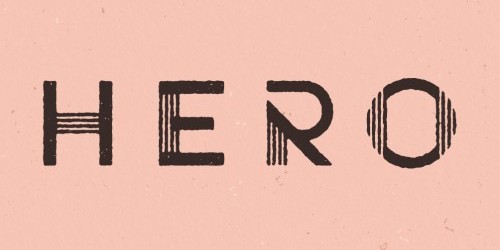 Candelaria to Open Fried Chicken Joint
Quixotic Projects, the team behind Candelaria, Glass, and Le Mary Celeste, will be opening a Korean fried chicken joint named Hero at 289 rue Saint-Denis, 75002 on Friday, April 10th. 
Chef Haan Palcu-Chang, last seen in the basement (kitchen) of Le Mary Celeste, has crafted a menu of 8-10 other dishes that will be priced "between 5-15€ to share along with the chicken, or to create a meal around if you are not feeling like chicken," according to owner Josh Fontaine. The plates will be inspired by Palcu-Chang's years living in Korea and the team's travels in Asia.
Hero will serve lunch, dinner, and drinks at a counter and bar along the ground floor, or in a separate dining room on the first floor.
Diners can expect to see a slightly different aesthetic at play with "rough edges, pink marble, and a lot of handmade details" from Swedish designer Jeanette Dalrot and the NYC design firm Safari Sundays.
Notably, there will be a restaurant within the restaurant called Superhero. A six seat table around the kitchen, Superhero will be a chef's counter for special dinners (and diners), a place for visiting chefs to host one-off events, and, as Fontaine put it, to "just get cray."