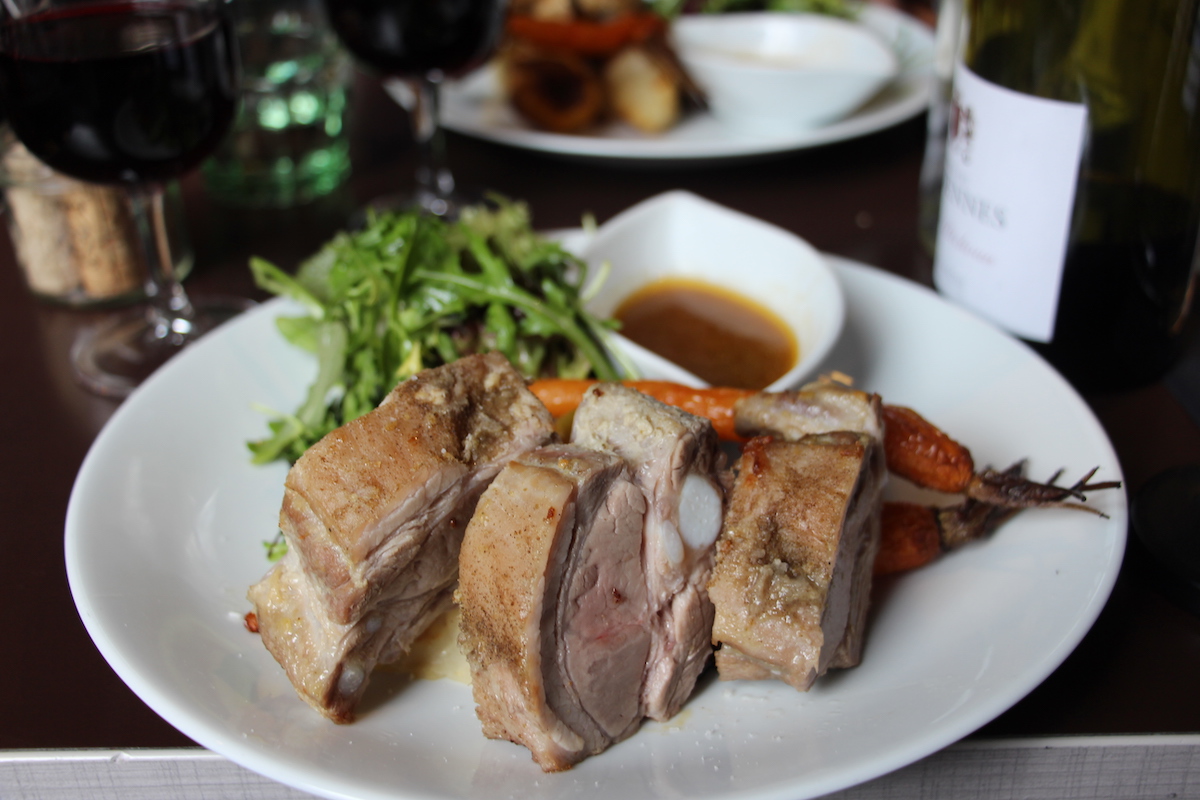 Address: 61 rue Lepic, 75018
Hours: Open every day continuously
Telephone: +33 1 42 51 17 53
Website / Facebook / Book Online
This little bistro in picturesque Montmartre is at once deli, rotisserie, and restaurant. The inexpensive lunch menu frequently features choices from the former, like Espelette pepper-spiked rillettes or pâté en croûte. The mains are almost always fresh off the spot and may include roast chicken, duck thighs, or Morteau sausage. The house specialty, a decadent lobster croque monsieur, is served on brioche with buttered leeks. While the sunny terrace is the most coveted spot here, this restaurant also boasts a large back room, perfect for parties or large groups wanting a bit of privacy.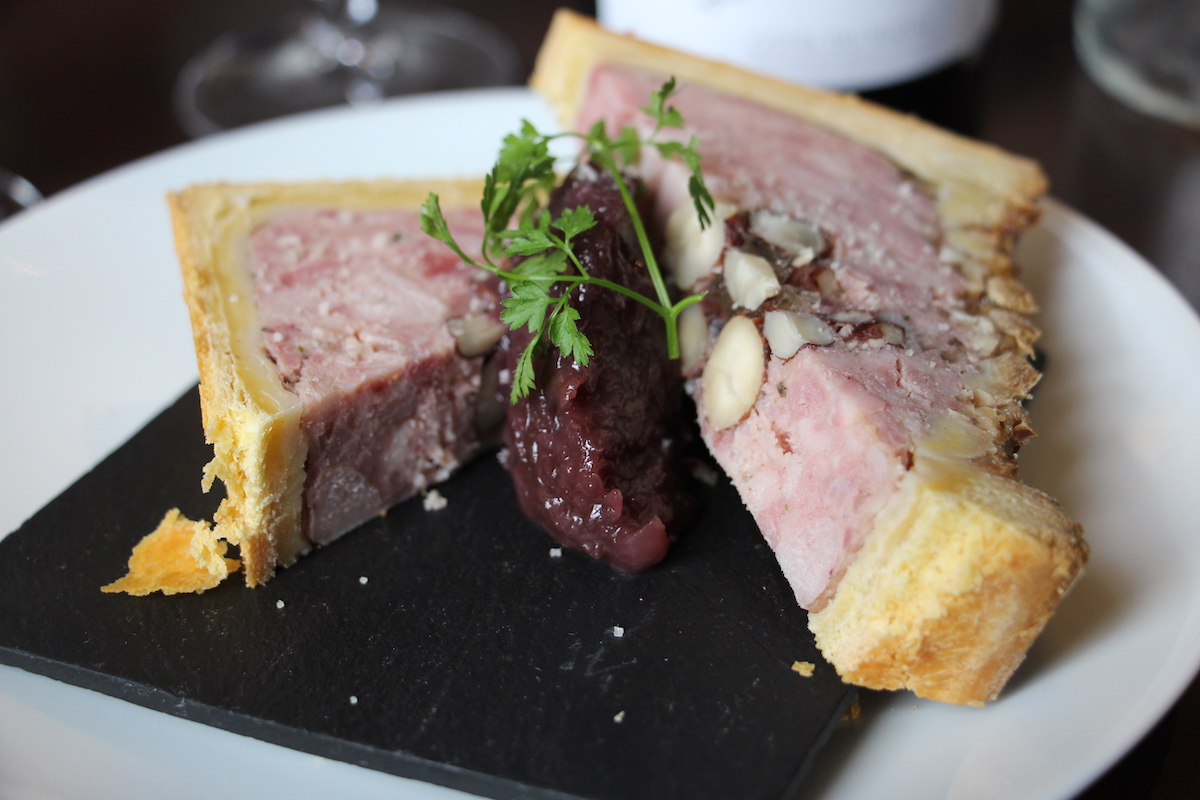 ---
In Other Words
Emily Monaco (2016) notes that the budget-friendly menu here is particularly impressive for Montmartre.
Table à Découvert (2013) "Ce lieu à la fois simple et convivial a, il me semble, bien intégré tout ce qui fait le bon «restaurant-traiteur de quartier» aujourd'hui: l'accueil hyper aimable et le plaisir de faire découvrir, les prix raisonnables et la possibilité de repartir avec ce qui fait envie."
Alexander Lobrano (2013) "We shared three starters–a nice fat artichoke, some excellent pate en croute, and a lobster croque, a recent invention of Hubig's which is comprised of focaccia like bread topped with Parmesan cream and lightly grilled before getting a final garnish of perfectly cooked lobster tail medallions and claw meat… This sandwich is so good, in fact, that it will be a certain reason I go AWOL in the middle of the day, since Jeanne B is just a brief hike up the hill from me."
John Talbott (2013) "Good eats, good product, reasonably priced and great wines."
Le Figaro (2013) "Tout à la fois cave, épicerie, bistrot, une réplique au cordeau du Jeanne A où, dans un singulier décor inventorié à la Prévert, les mandibules du nouveau Montmartre trouvent à s'activer autour de nourritures ménagères bon genre bon sens."