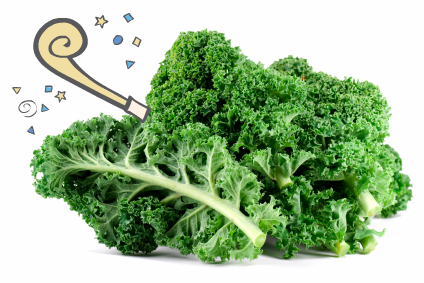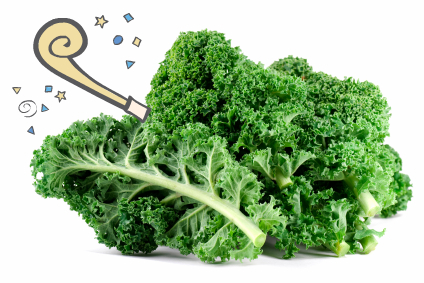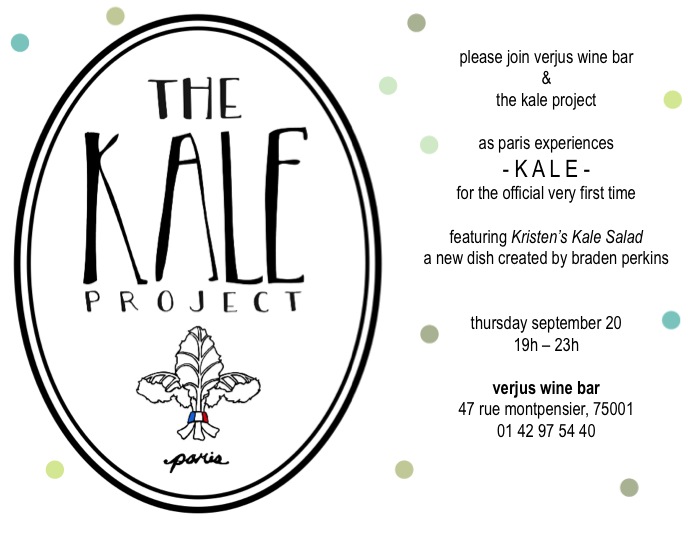 If Kristen Beddard has her way, kale will soon be widely available in Parisian markets and restaurants. The American transplant is working hard to deliver seeds sourced from England to French farmers who are willing to grow them. She's like a modern-day Johnny Appleseed, but with better hair. She's also recruiting chefs to transform a vegetable that their French clients have experienced only as a decorative plant.
This Thursday, September 20th marks kale's "official" coming out party at Verjus. Chef Braden Perkins will be using the leafy green (sourced from Terroirs d'Avenir) in a dish for the wine bar. Kristen will be bringing her own composition using kale grown by Joël Thibault.
What's next for the self-described leader of the Paris "kale army"? After this one-off at Verjus, Kristen wants to inspire more local chefs to try working with kale. She says that Septime, Frenchie and Au Passage have already expressed interest if they could only get their hands on the chewy, curly green. Considering that Terroirs d'Avenir (a produce distributor they all use) has just added kale to their daily ingredient text blasts, the vegetable that Clotilde Dusoulier named "the most elusive ingredient of 2011" may soon be turning up in some of the trendiest restaurants in Paris.
This would make Kristen very happy, indeed. "I didn't want to just make kale available to me, my husband, and the expat community. I want to fill the white space and introduce French people to this vegetable that's so popular in America and in the countries surrounding France," she says. Toward that end, she still has some organic seeds to share with any curious and willing local farmers.
Related links: