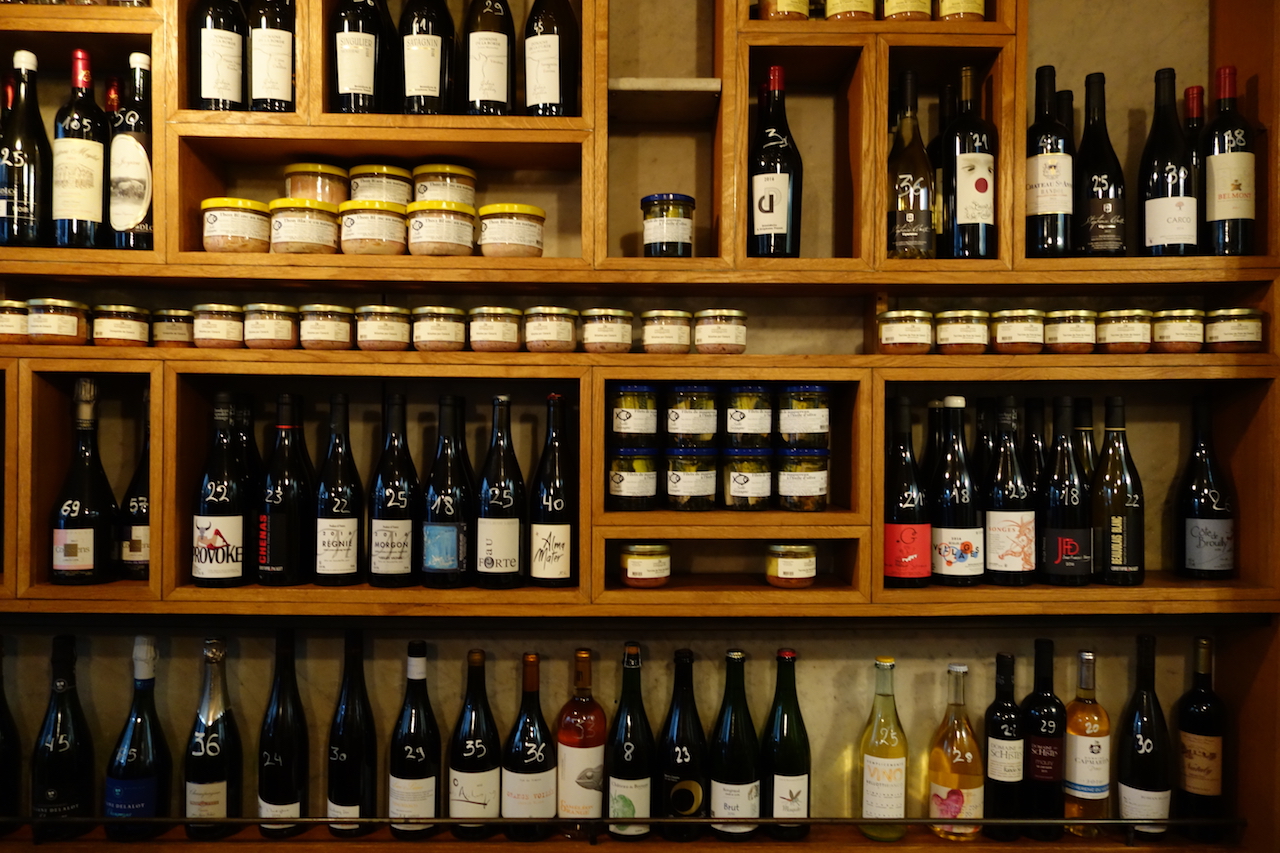 Address: 9 rue des Quatre-Vents, 75006
Hours: Open daily for dinner and wine sales. Open Tuesday-Sunday for lunch.
Telephone: +33 1 43 54 99 30
Website / Facebook / Instagram
A high-end cave-à-manger housed in a former fromagerie the size of a cheese cube, La Crèmerie is worth a visit, if only to behold its ceiling. The glossy, glass-paneled expanse of painted silk heraldry dates from the late 19th century. The wine bar itself was opened in 2002 by acclaimed natural wine restaurateur Pierre Jancou (ex-Racines, ex-Vivant). Over the years, La Crèmerie has proven to be an oracle of natural wine in Paris, showing other restaurateurs how to bring luxury pricing to what was once a defiantly agrarian field.
Despite two changes in ownership since Jancou departed in 2006, La Crèmerie remains the most powerful, economical iteration of his particular vision. Here, meats, cheeses, and wines of rare quality are presented simply in a space that inspires a reverence for the past.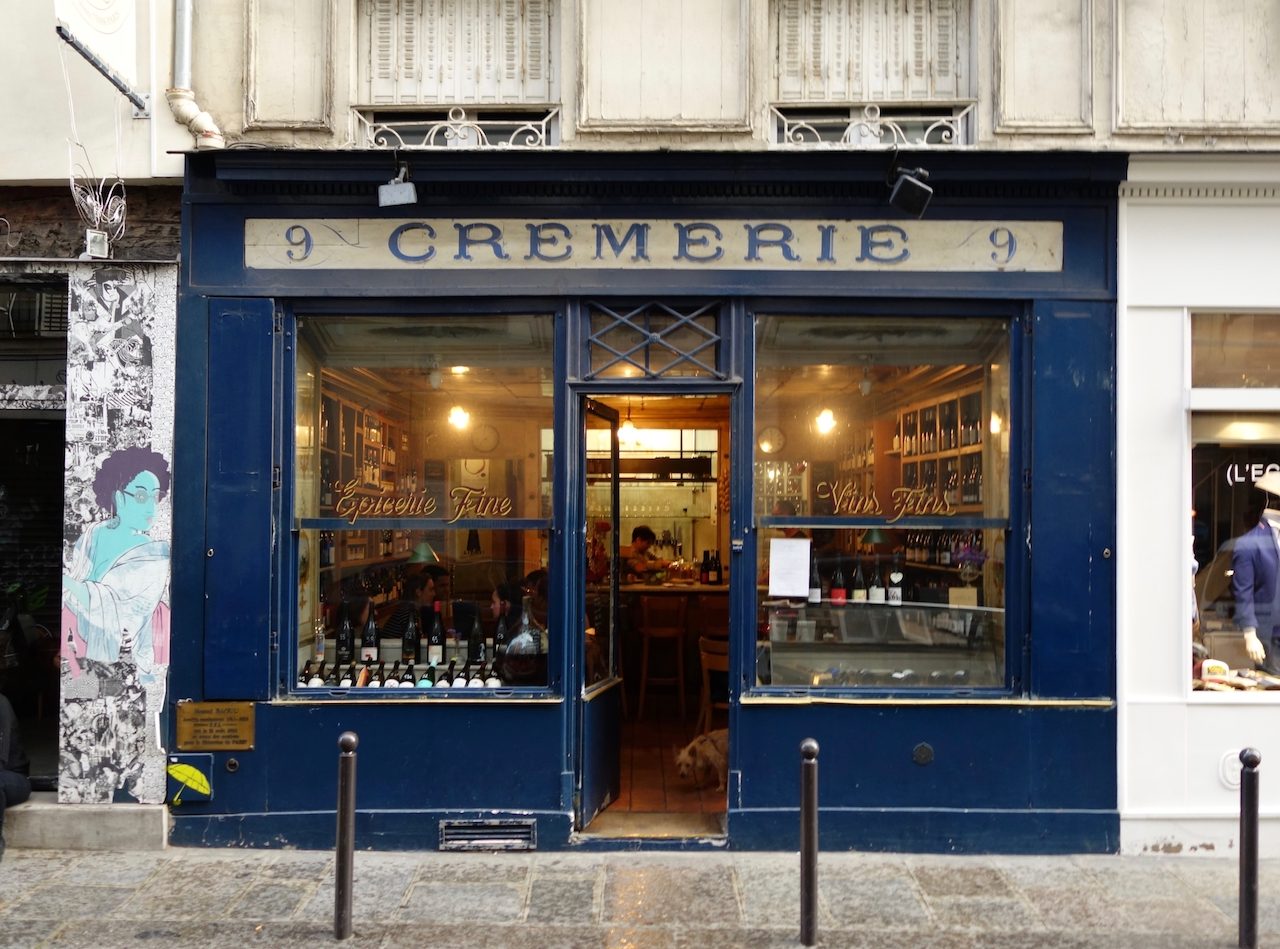 With just ten seats at tables and four bar seats overlooking its heatless kitchen, La Crèmerie achieves a winningly exclusive ambience. It's so nice to be away from the sprawling, garish cafés of the quartier that one doesn't mind La Crèmerie's high corkage fee (12€), nor the slightly steep prices of the meats, cheeses, and fish conserves on the sparse menu. (19€ for jarred mackerel, anyone?)
Since 2011, the restaurant has been owned by restaurateur David Lanher (Caffe Stern, Le Bon Saint Pourçain, and many others). Manning the dining room and the wine shelves is the tag-team of Giuseppe Manzari and Hélène Dieux, both veteran natural wine aficionados. Their selection is as heavy on Burgundy (Prieuré Roch, Dominique Laurent, etc.) as it is on Beaujolais (Guy Breton, France Gonzalvez, etc.), supplemented with a bevy of bottles from Italy and beyond.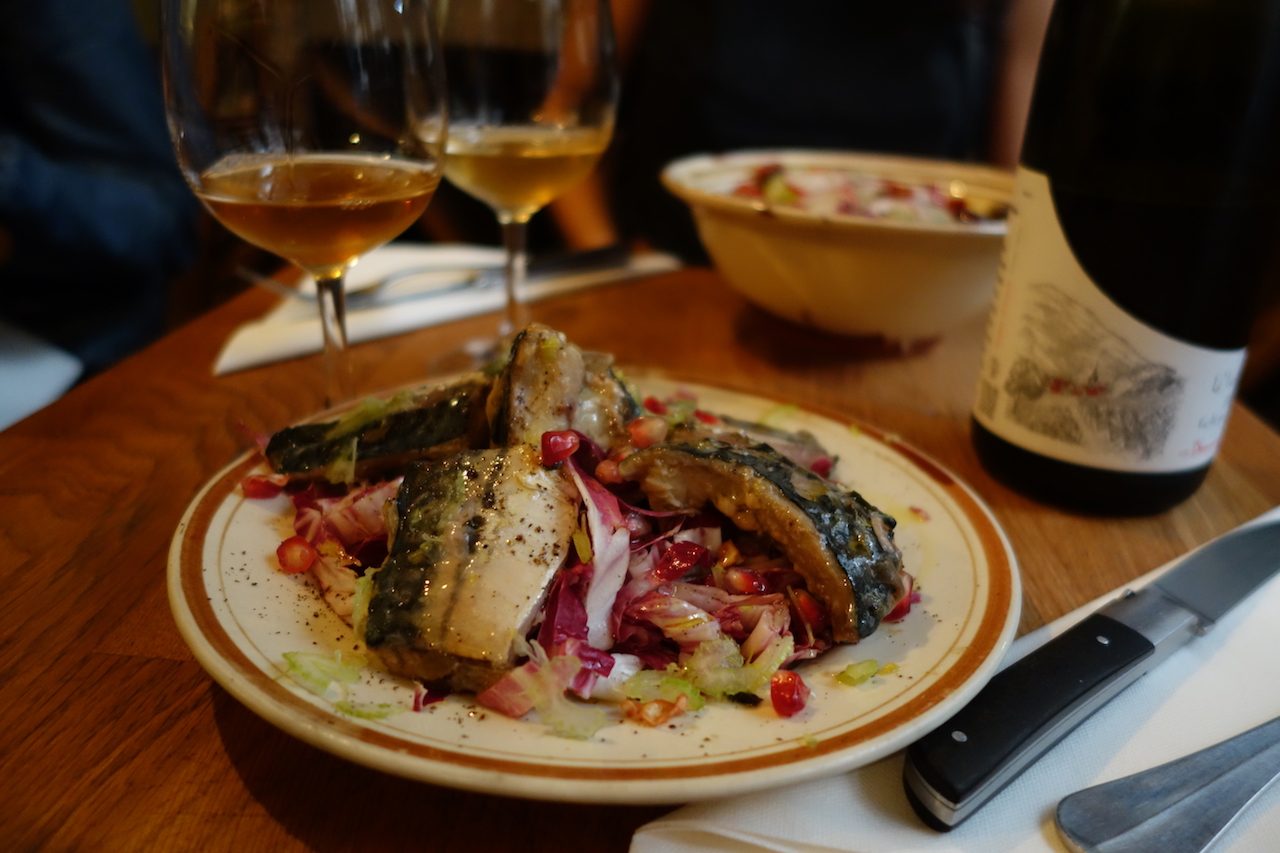 Manzari also produces and distributes olive oil from his native Puglia. Indeed, with him on-site, La Crèmerie has taken on a faint Italian accent, and dish platings are more joyful and maximalist than they once were. Mushroom shavings, celery, and sundried tomatoes bedeck the Pugliesee burrata. A wide splat of potted duck arrives studded with black olives, capers, and more sundried tomatoes. Chopped salads are available upon request, making La Crèmerie ideal for moments when a full bistro meal seems overwhelming.
La Crèmerie's pricing, limited menu, and early closure (10:30PM) might discourage outright bacchanals. But that's a feature, not a bug, in an historic wine bar that still towers above its genre in beauty and taste.
Nota bene: Not far from La Crèmerie is another restaurant and natural wine bar called La Grande Crémerie. It is owned by a former owner of La Crèmerie (2006-2011), Serge Mathieu. The two restaurants are not affiliated.
---
La Crèmerie in Pictures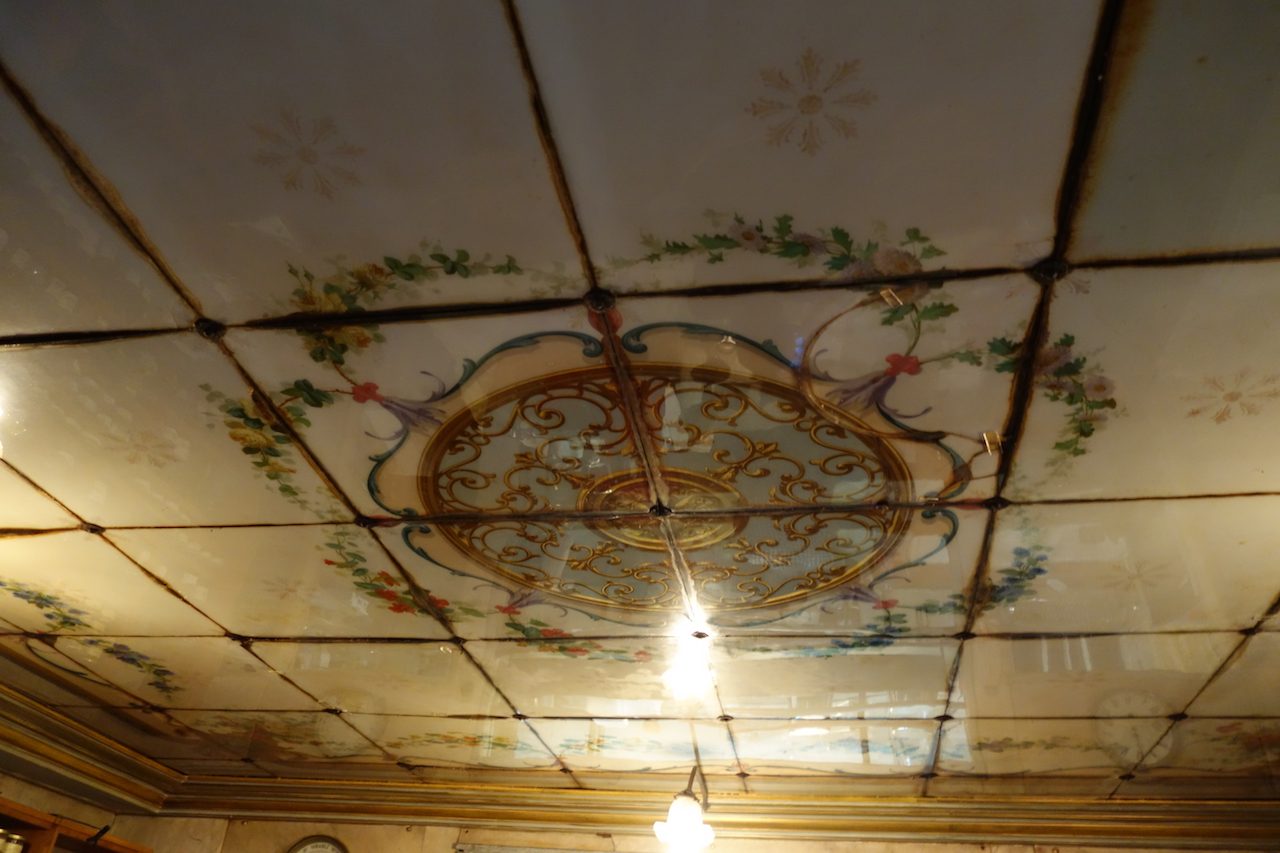 ---
In Other Words
Sparkling Travel Stories (2017) "La Crèmerie is also great for anyone travelling alone. In this atmosphere you won't feel lonely. And from those nice low-alcohol natural wines… you don't even get tipsy!"
Le Fooding (2013) "The little bites are wonders: Albacore tuna from the île d'Yeu, little smoked trout terrine, blood sausage with onions from La Maison Galland in Touraine, authentic ham and Bordier butter sandwich. As for the nectars, glasses of red (Roussilon Tam-Tam du Domaine du Bout du Monde at €7 a glass) and white (Touraine Petit Buisson du Clos du Tue-Boeuf at €7 a glass)."
The Guardian (2010) "This is one of those addresses that everyone dreams of discovering in Paris…There is no kitchen for hot dishes; the specialities here are tapenade, sardines and anchovies, saucisson and smoked ham."
Wine Terroirs (2006) "La Cremerie is at the same time a natural-wine store, a wine bar, and a place where you can eat authentic artisan charcuteries from different regions of France and Spain."
The New York Times (2005) "A tiny, retrofitted, retro-feeling former dairy store, it inspires oohs and ahs, it's so cute."