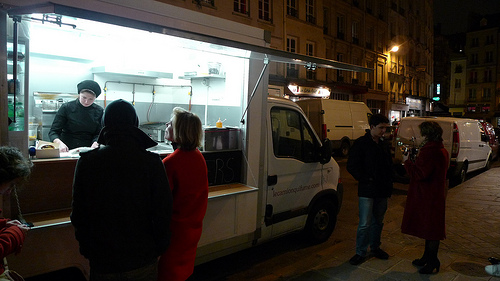 Le Camion Qui Attend: Paris curbs its first food truck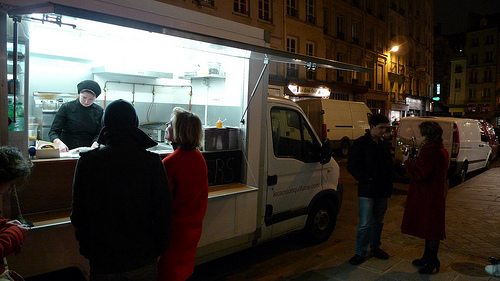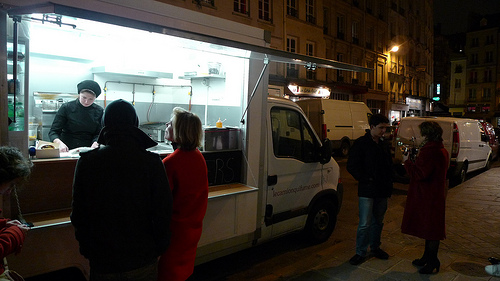 Le Camion Qui Fume, a food truck that began selling curb-side burgers in early December, has been sitting idle for nearly two weeks as they try to untangle some démarches administratives supplémentaires (red tape).
Kristin Frederick, the Ferrandi-trained chef behind the burger, is hopeful that they'll be able to resume their normal schedule next week. In the meantime, you can catch the Camion this Saturday inside the Jardin des Tuileries. They'll be participating in the Colette Carnaval (across from 206 rue de Rivoli) and serving burgers from 12-6pm.
We'll keep you posted about the fate of Paris' first food truck just as soon as we know more!
Update: all resolved now. The truck is smoking once again.