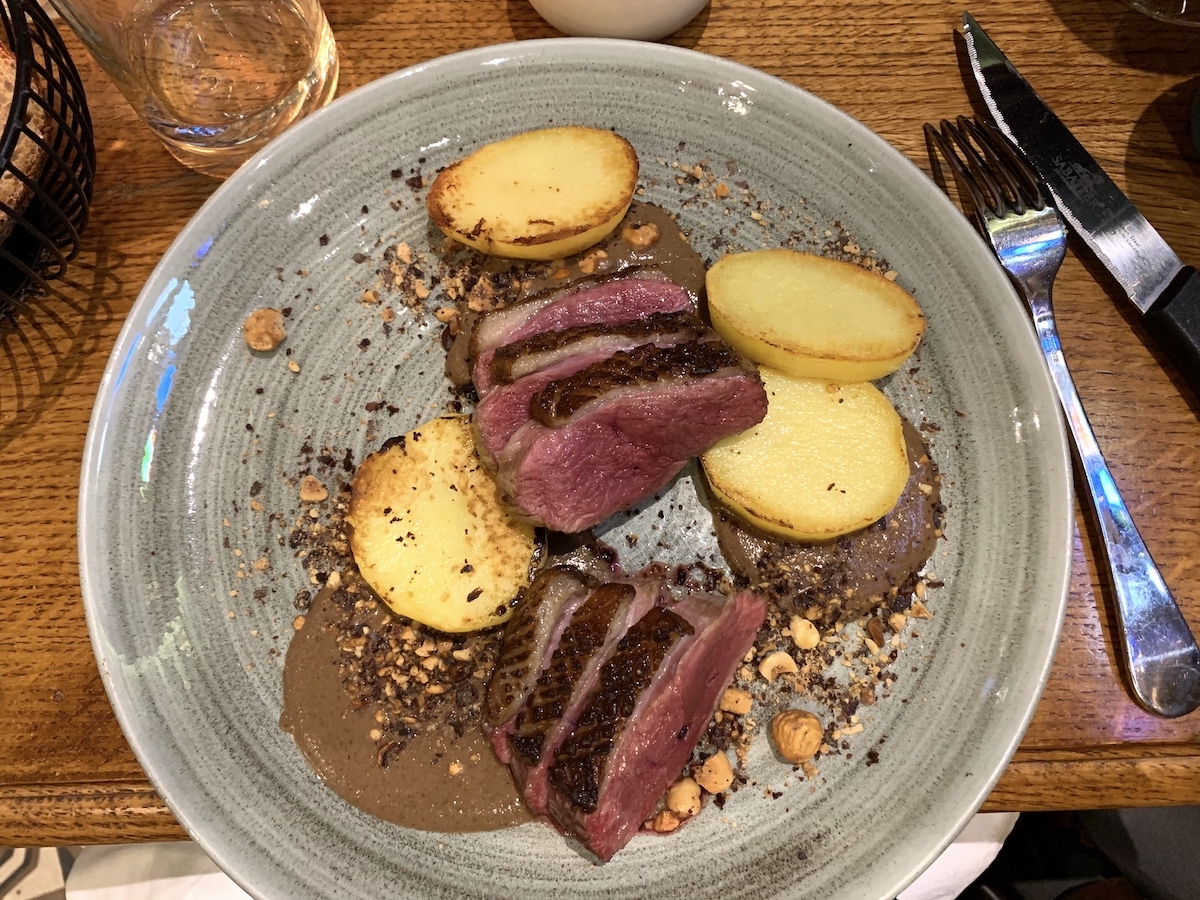 Address: 54, rue Saint-André des Arts, 75006
Hours: Open nonstop every day
Telephone: +33 1 42 03 73 67
Online Booking / Website / Facebook / Instagram
Le Colvert's recent opening just steps from Notre-Dame seemed as though it might finally fill a much-lamented gap: a great bistro in one of Paris' most touristic neighborhoods. And at first glance, Le Colvert delivers.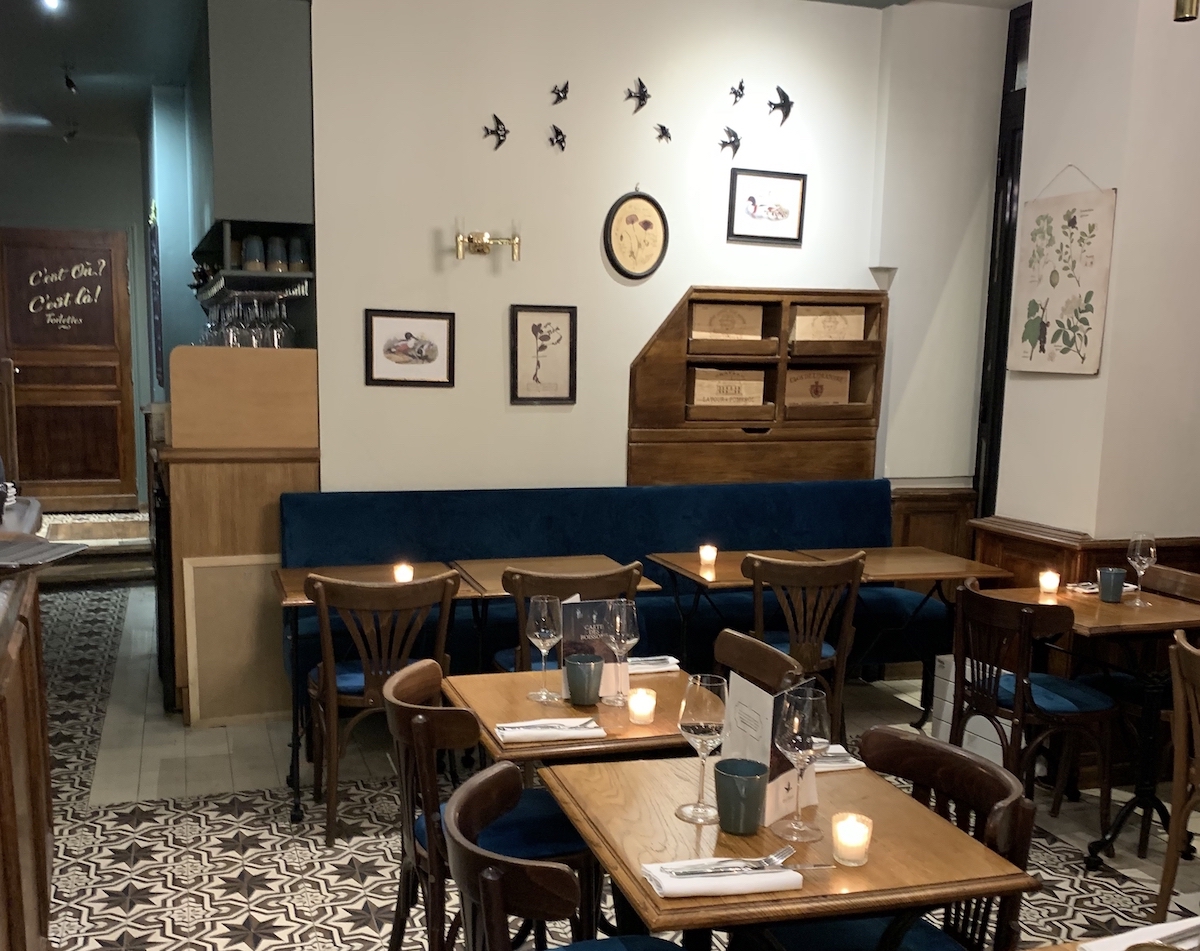 Huge panes of glass afford views of Saint-André-des-Arts and rue des Grands Augustins from almost every seat in the dining room. The tables themselves give diners more than enough elbow room and privacy as they chat and dig into the wholly reasonable 35-euro three-course menu. With blue velour seats, old-school tiling on the floor, and more than a handful of decorative choices evoking the mallard in this restaurant's name, le Colvert should have been a sure thing.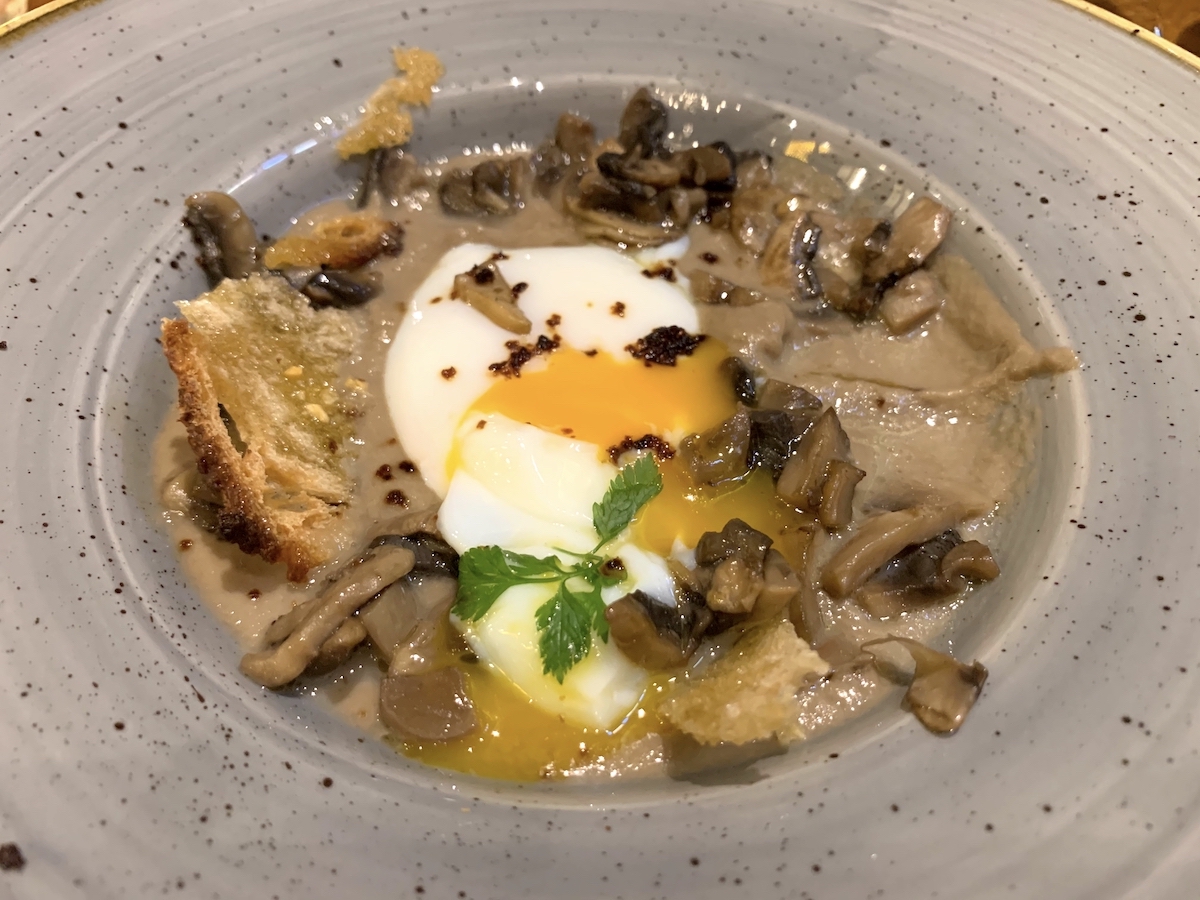 Things start off strong, with an œuf parfait worthy of the name. The perfectly poached egg is served over a combo of silky mushroom purée and pan-fried whole mushrooms with a few crisp croutons of Jean-Luc Poujauran's artisan country bread.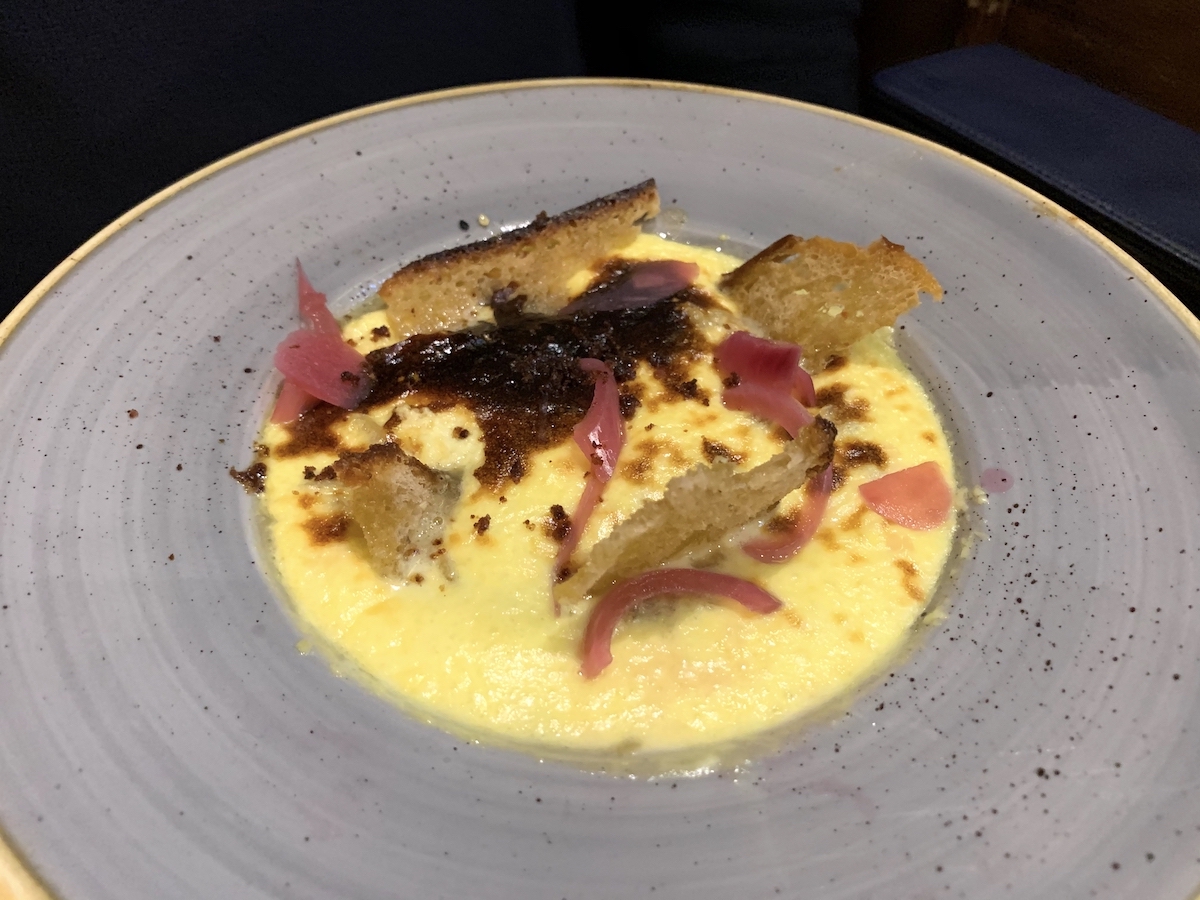 A modern play on a classic French onion soup sees a bed of lusciously sweet onions topped with a Parmesan-scented sabayon. The dish is well-balanced and not nearly as filling as the traditional soupe à l'oignon gratinée – a rare and lovely equilibrium.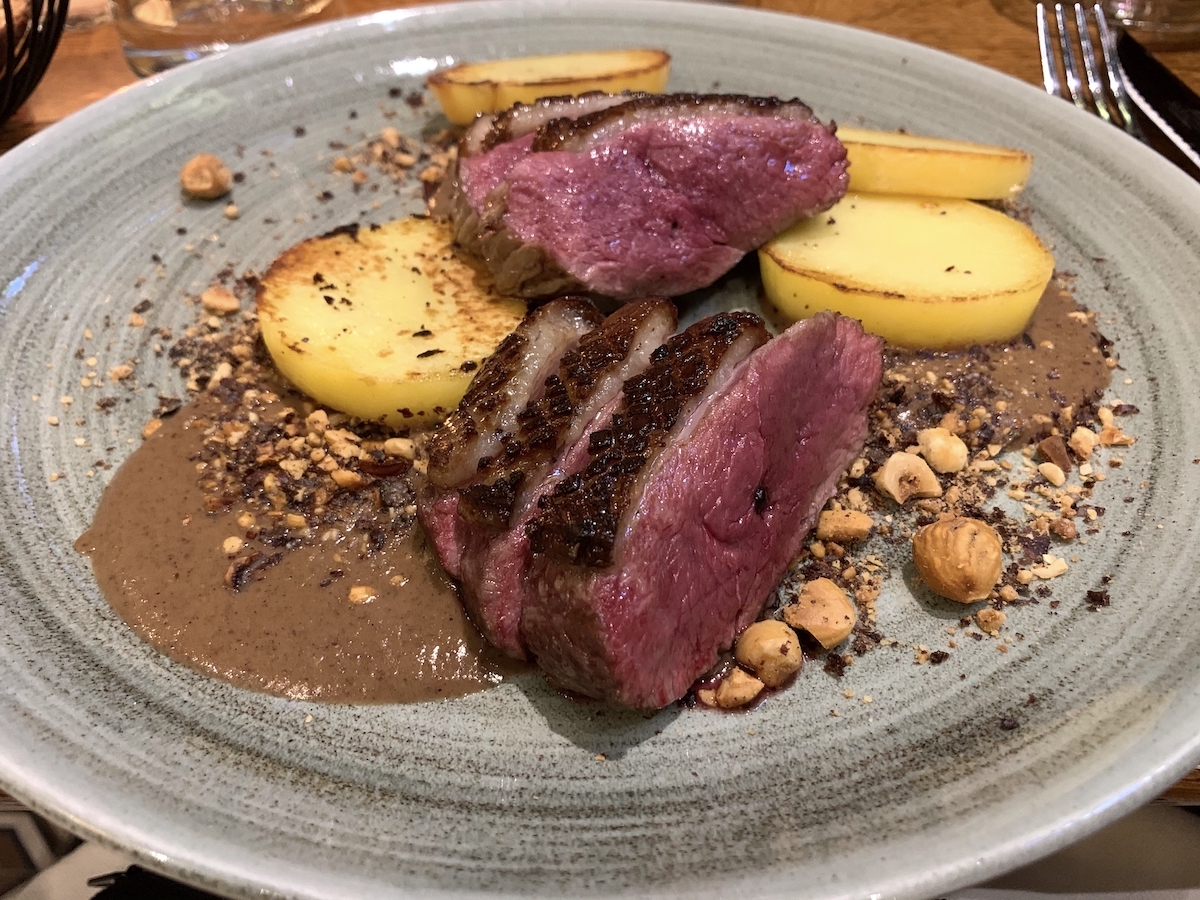 Like in many restaurants, however, the experience hits a slump on the main dishes. There are things to love on each plate: both the duck breast and beef are perfectly cooked and nicely seasoned, and the former comes drizzled with a tasty hazelnut sauce with a hint of chocolate.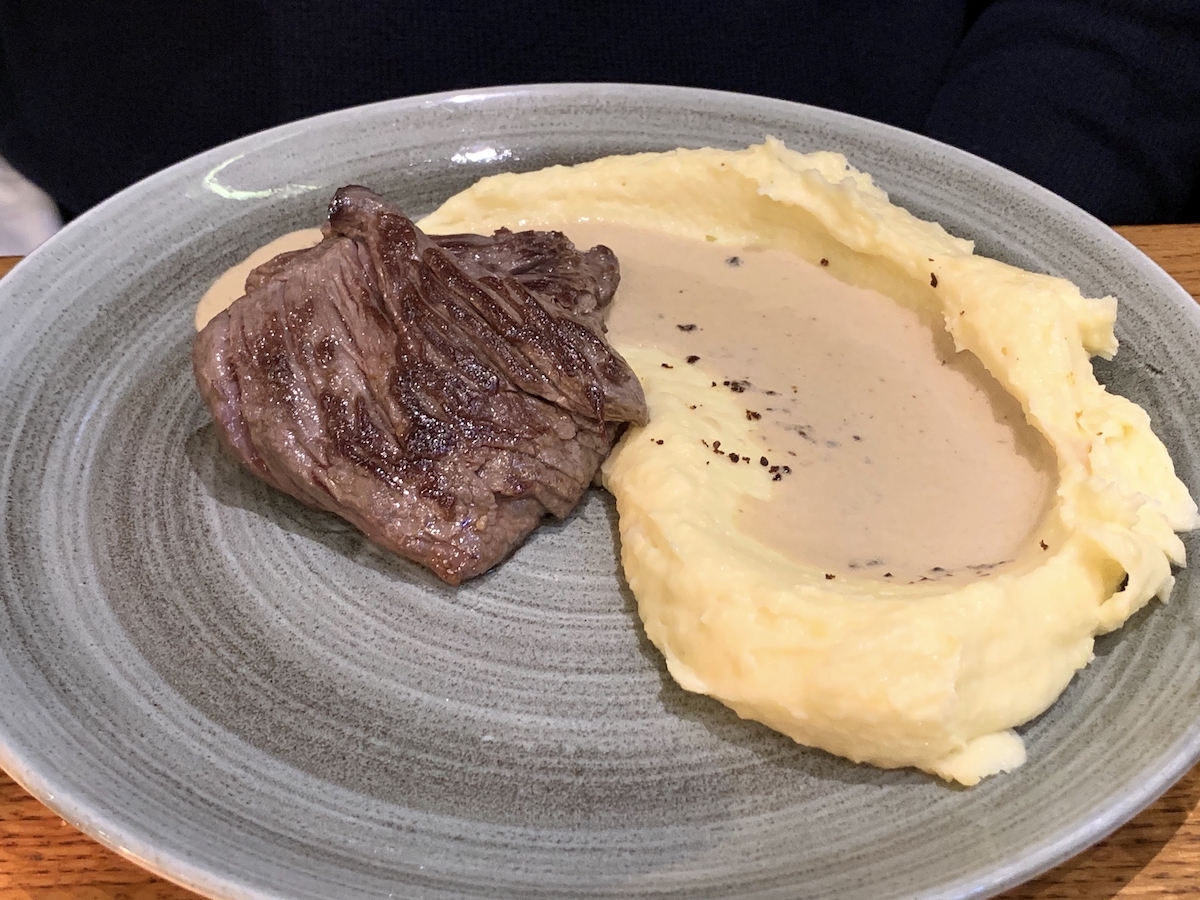 The difference between the nearly abstract plating of the duck and the overly minimalistic steak is somewhat baffling, however making it seem as though the dishes were turned out of two different kitchens. And the potatoes in both cases are wanting – suffering, perhaps, from the all-day service continue proposed by the restaurant? The mash served with the steak, while tasty, peels off the plate in solid forkfuls, and the potato coins served alongside the duck have a distinct flavor of vinegar. Were they prepped too early and kept in an acidic solution to keep from oxidizing? Or is this a conscious choice, a nod to English chips? I don't have an answer, only a strange taste in my mouth.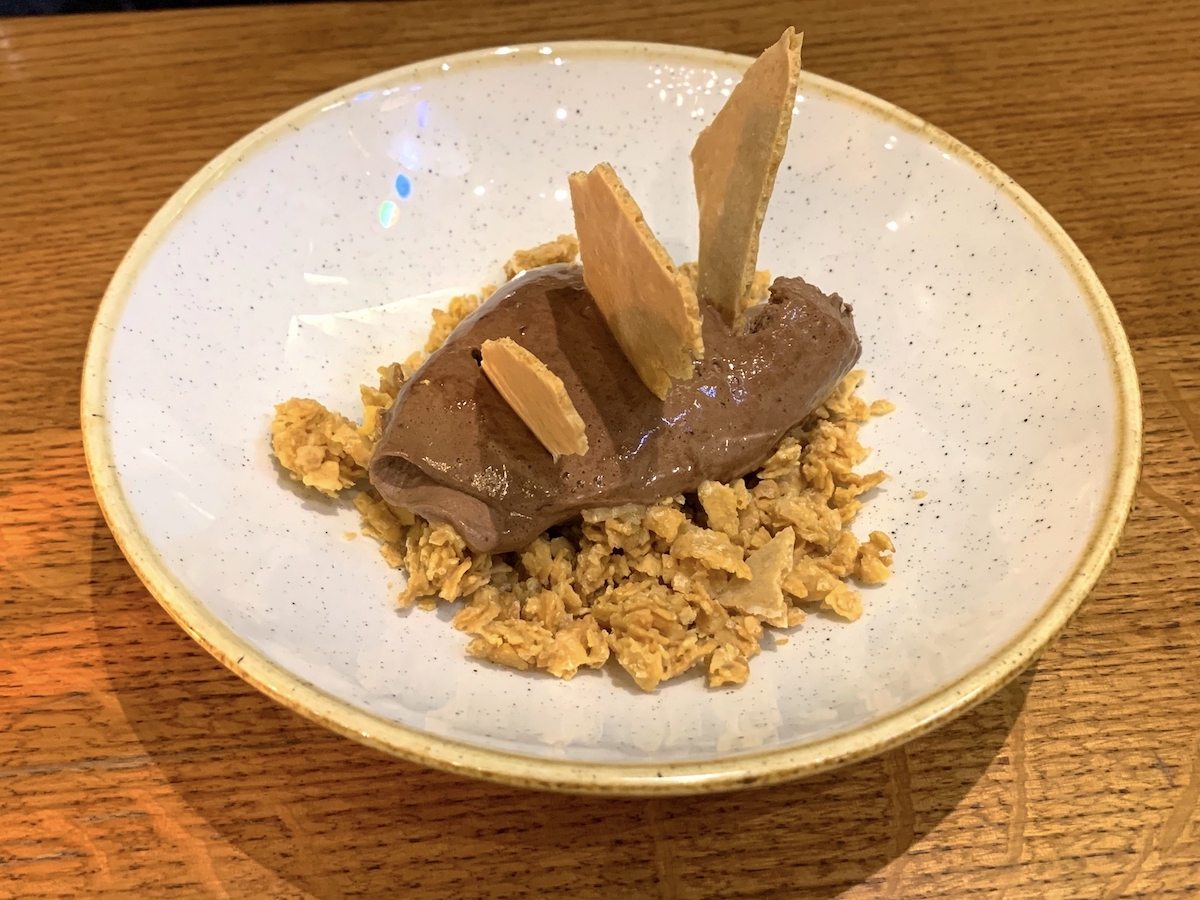 A luscious chocolate mousse thankfully steers Le Colvert back on course: wonderfully rich and creamy, and topped with a crunchy cornflake crumble.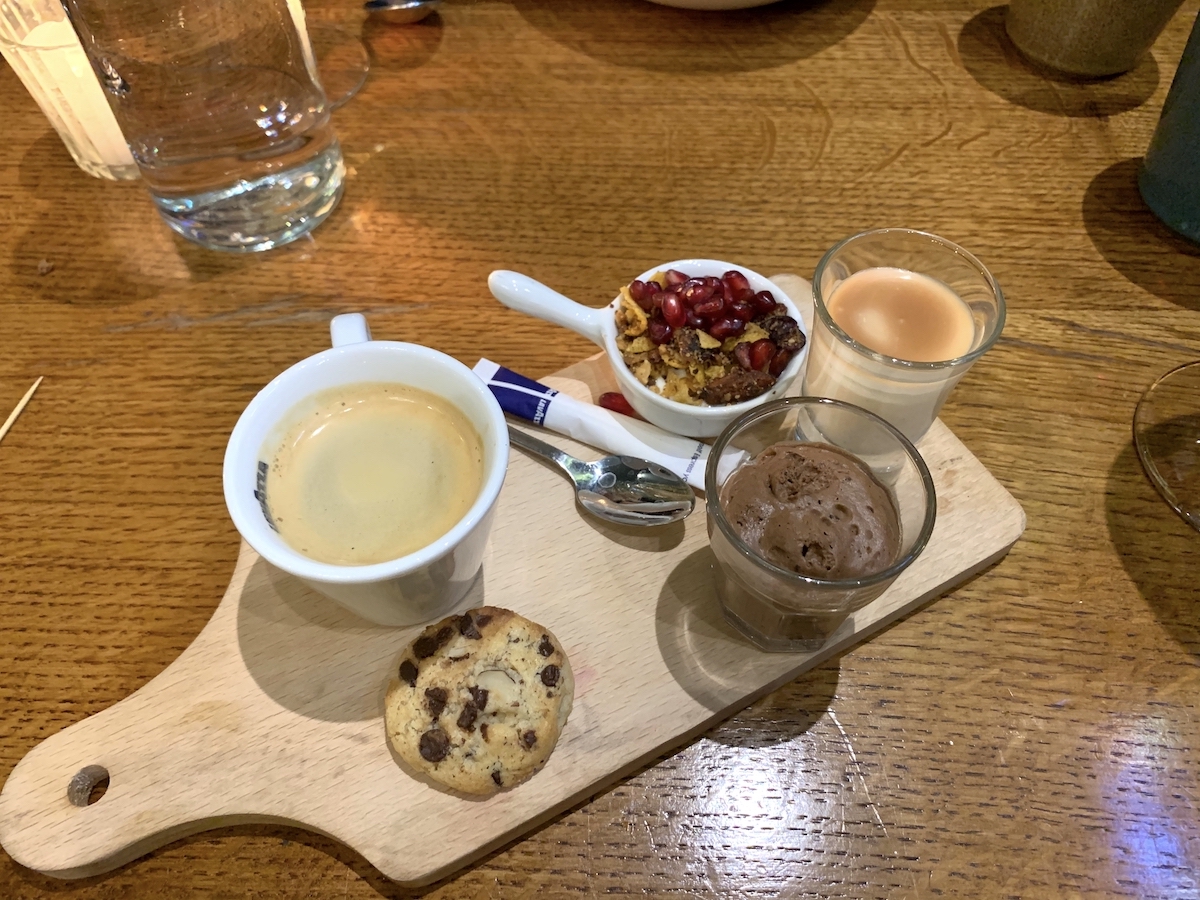 The mousse also appears as part of the café gourmand, alongside a not-at-all-set verrine of nevertheless tasty vanilla panna cotta and saucer of Greek yogurt topped with granola and pomegranate seeds.
Overall, Le Colvert's strength – its all-day service – may well be its chief weakness. For the area, it's a fine option, especially for folks traveling with kids who need to eat outside the strict lunch and dinnertime hours imposed by most French restaurants. For anyone else, it's not necessarily worth a special journey.
---
Le Colvert in Pictures
Mushrooms and oeuf parfait

Le Colvert interior

Le Colvert interior

Café gourmand
---
In Other Words
FigaroScope (2019) notes that this bistro toes the line between "listless and fair," dubbing the red mullet with anise and orange fennel "honorable" and the pistachio moelleux "not bad."
Vogue (2019) praises the restaurant's outdoorsy ambiance, complete with forest photos on the walls.
Pariscope (2019) praises the "promising, appetizing, varied" menu. This reviewer notes that Le Colvert has "reconciled" her with the neighborhood.
---