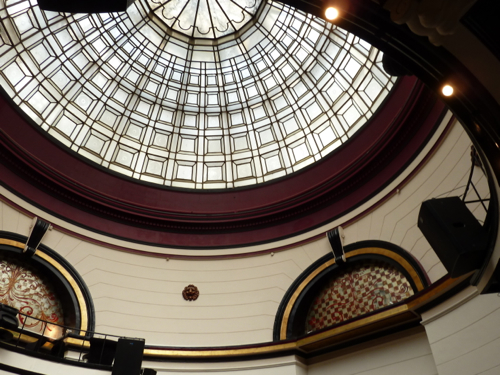 [portfolio_slideshow]The biggest draw to this recently-revamped historic address might be the setting.
Practical information
Address: 53 bis rue des Francs Bourgeois, 75004
Nearest transport: Rambuteau (11)
Hours: Open every day
Reservations: Book a few days in advance
Telephone: 01 42 74 54 17
Website
[cetsEmbedGmap src=http://maps.google.com/maps/ms?hl=en&ie=UTF8&msa=0&msid=202475318786031781734.0004a351092ea7409ac3e&ll=48.859139,2.358168&spn=0.006932,0.01929&z=16 width=500 height=325 marginwidth=0 marginheight=0 frameborder=0 scrolling=no]View a map of all of our restaurants here.
Average price for lunch: 35-49€
Average price for dinner: 50-99€
Style of cuisine: Modern French, brasserie
Special attributes: Open Sunday, open Monday
Type of crowd: style hounds
Interior: elegant & luxe
Atmosphere: romantic
Reviews of interest
John Talbott (2012) "…it's still stunning, but the food while good, is not."
François Simon (2012) "Les plats. Eux aussi ont compris qu'il s'agissait de faire dans le joli et le bon. Mission accomplie avec un rendu de copie sans état d'âme ; le cahier des charges est bien rempli la daurade est royale, l'avocat king crabe est bien gaulé, mais le verre de Faugères est bien cher…"
Thierry Richard (2009) "…quand par hasard l'idée vous revient et que vous filez déjeuner au Dôme du Marais, sous l'antique rotonde de lumière dorée (l'ancienne salle des ventes de Ma Tante), les goûts vous reviennent en bouche avant l'assiette."
About our listings
Our best efforts were made to ensure that information provided was accurate at time of publication. Have a correction or update? Send it here.