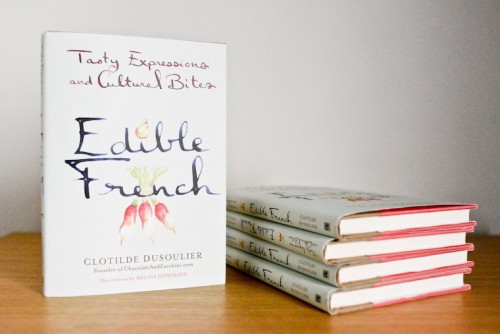 One of our favorite bloggers (and contributing editors) Clotilde Dusoulier has a new book out today – her collection of food-related idioms called Edible French.
We've been following the series on her blog for years (since 2008!) and can't wait to get our hands on what seems to be a very beautiful object with thick paper and watercolor illustrations by Mélina Josserand.
Until October 14, you can visit Chocolate and Zucchini to enter a contest to win a free copy of Edible French.