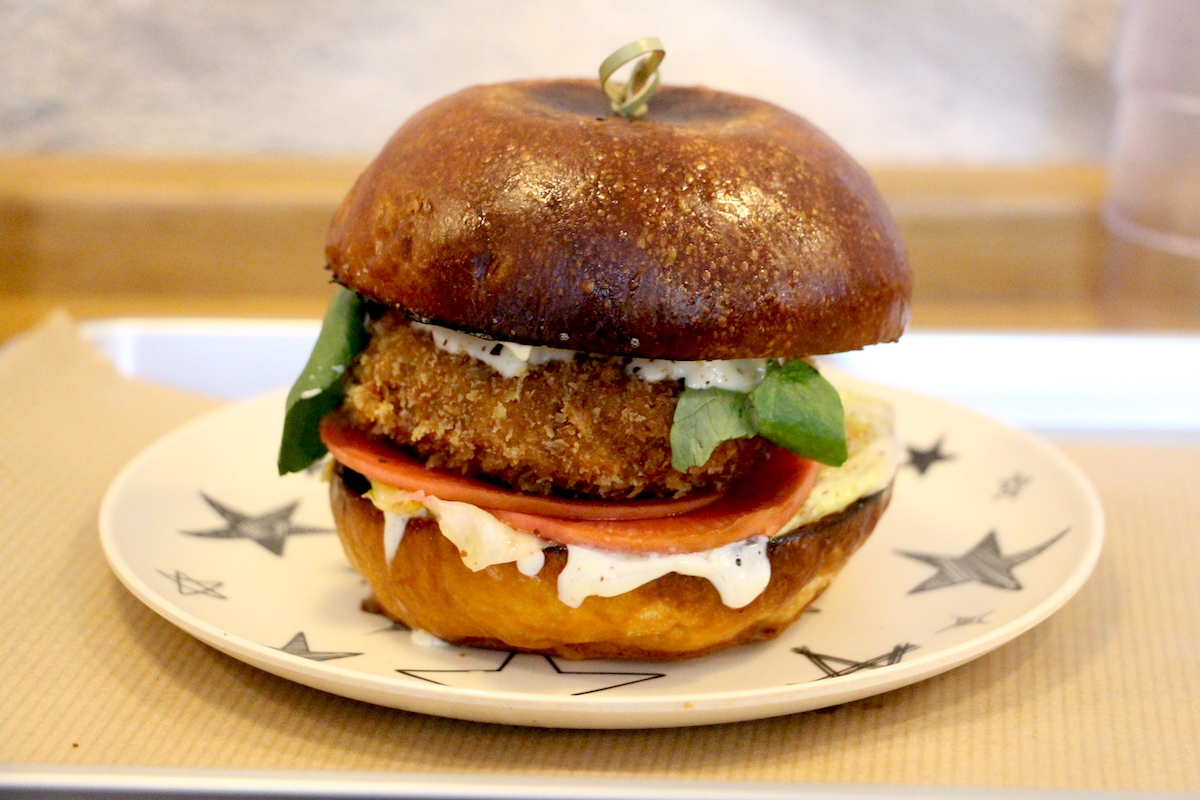 Address: 74, rue de Charonne, 75011
Hours: Open Tuesday-Saturday for lunch. Closed Sunday & Monday.
Telephone: no phone, no reservations
Instagram

The husband-and-wife team behind Paris lunchtime favorite Mokonuts is at it again. Just around the corner from their home base, Japanese pastry chef Moko Hirayama (ex-Yam'Tcha) and Lebanese-born chef Omar Koreitem (ex-Sergent Recruteur) are serving up a little menu of copious sandwiches with international flavors.
Despite the self-service counter in this laundromat-turned-sandwich shop, Mokoloco immediately feels more inviting than the cramped dining room at Mokonuts. The comparatively open space is governed chiefly by light wooden counters and an open-plan kitchen, the plancha sizzling with fillings for the three or four sandwiches on the menu at any given moment.
The meatball sandwich (11€) has quickly become one of the most popular menu offerings. Ground beef is seasoned with chili and herbs before being breaded and fried, katsu-style. The meat remains juicy and just barely pink inside. Served on a brioche bun with a creamy anchovy sauce, the resulting behemoth is impossible to eat gracefully. Luckily, sitting at the counter with a pile of paper napkins at your elbow, it doesn't quite seem to matter. A smattering of baby greens and endive lend the barest touch of fresh bitterness, and generous slices of pickled pink radish round out the flavors and rein in the richness just enough.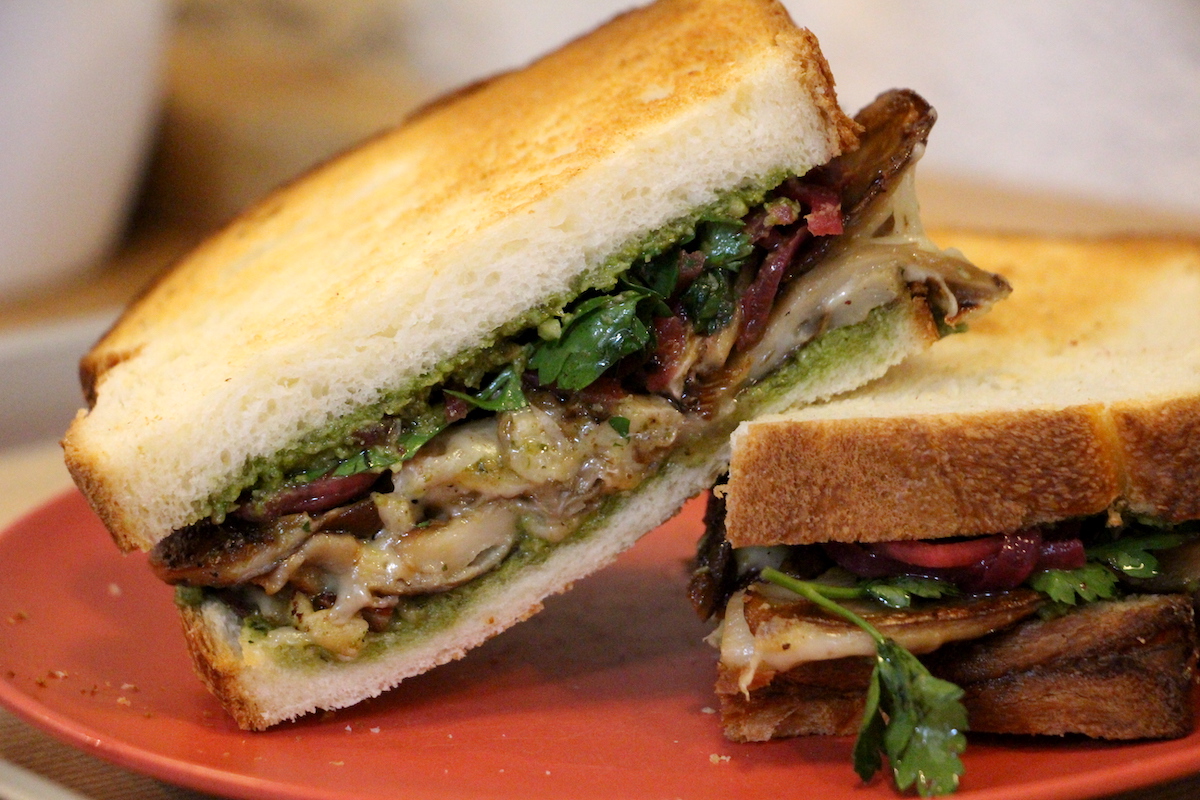 A vegetarian option of pleurote mushrooms, Cantal cheese, and pesto (10€) isn't quite as monumental, served as it is on simple white sandwich bread. There's no doubt the flavors pop. The pesto is rich and funky. The pickled onions and fresh herbs add a pleasant zip. That said, a more substantial bread might be a better match for this marriage of ingredients.
Side salads (4.5€) are far more demure, and rightly so. Freekah tabouleh comes with two colors of endive and yellow beets diced so small they almost disappear. It's tasty but could use a touch more acid. Baby potato salad with sumac and puntarelle is, on the contrary, perfectly balanced, with a creamy vinaigrette and a sprinkling of chives over the top.
Desserts feature brownies (3.5€), a chiffon cake of the day (3.5€), and, of course, Moko's now-famous cookies (2.5€), which have a tendency to sell out before the shop closes at 5pm. A pleasantly spicy red ginger lemonade, coffee from Hexagone, and Japanese beer join iced and hot tea on the drinks menu. As with the rest of the offerings at Mokonuts, the selection is deceptively simple, and it doesn't miss its mark.
Despite its saturation, the 11th arrondissement may well have a new lunchtime favorite.
---
Mokoloco in Pictures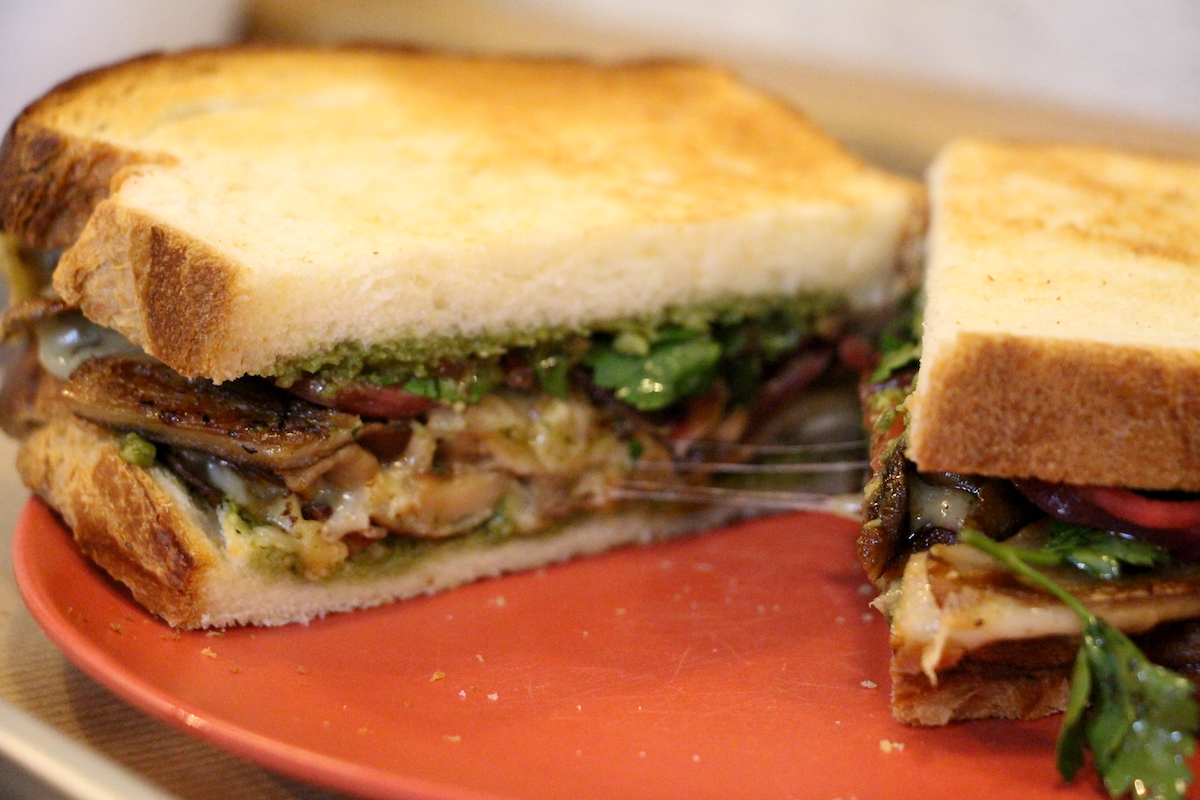 In Other Words
Le Monde (2020) writes that biting into the meatball and anchovy sandwich may lead to "an obsession or even an addiction." Marie Aline nevertheless notes a few hiccups, including an out-of-place split pea soup and a mushroom-and-cheese sandwich too heavy on the acid.
Télérama (2020) heaps praise on the "clever" salads and "succulent" sandwiches, applauding the "gastronomic virtuosity" of the duo behind Mokonuts who have apparently created another smash hit.