New Michelin Guide promotes Piège & Passage 53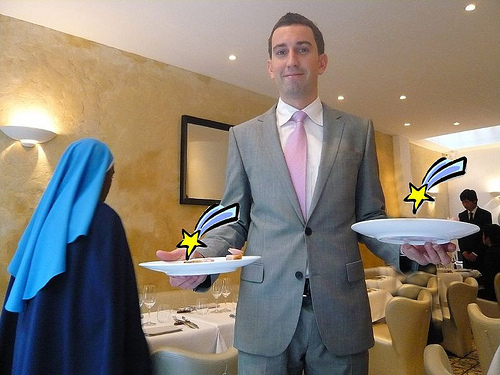 Michelin Guide France 2011
The Michelin Guide has just announced its annual star shower, with the following changes for Paris restos:
Stéphane Riss and François Simon both got up very early to post the full results online. Riss claims to have been first, but he also predicted (collective giggle of the Omnivore audience) that Cyril Lignac would win a star. You can read additional commentary and predictions on their sites, as well as Food Intelligence, Et Toque!, & Gilles Pudlowski.
For those who hold these ratings dear, did you know that you can use our handy search widget (below and more permanently in the sidebar at right) to find restaurants based on their number of Michelin stars? We've updated our tags to reflect the 2011 designations, and you can filter these by neighborhood and when they're open.
Find a Restaurant in Our Guide