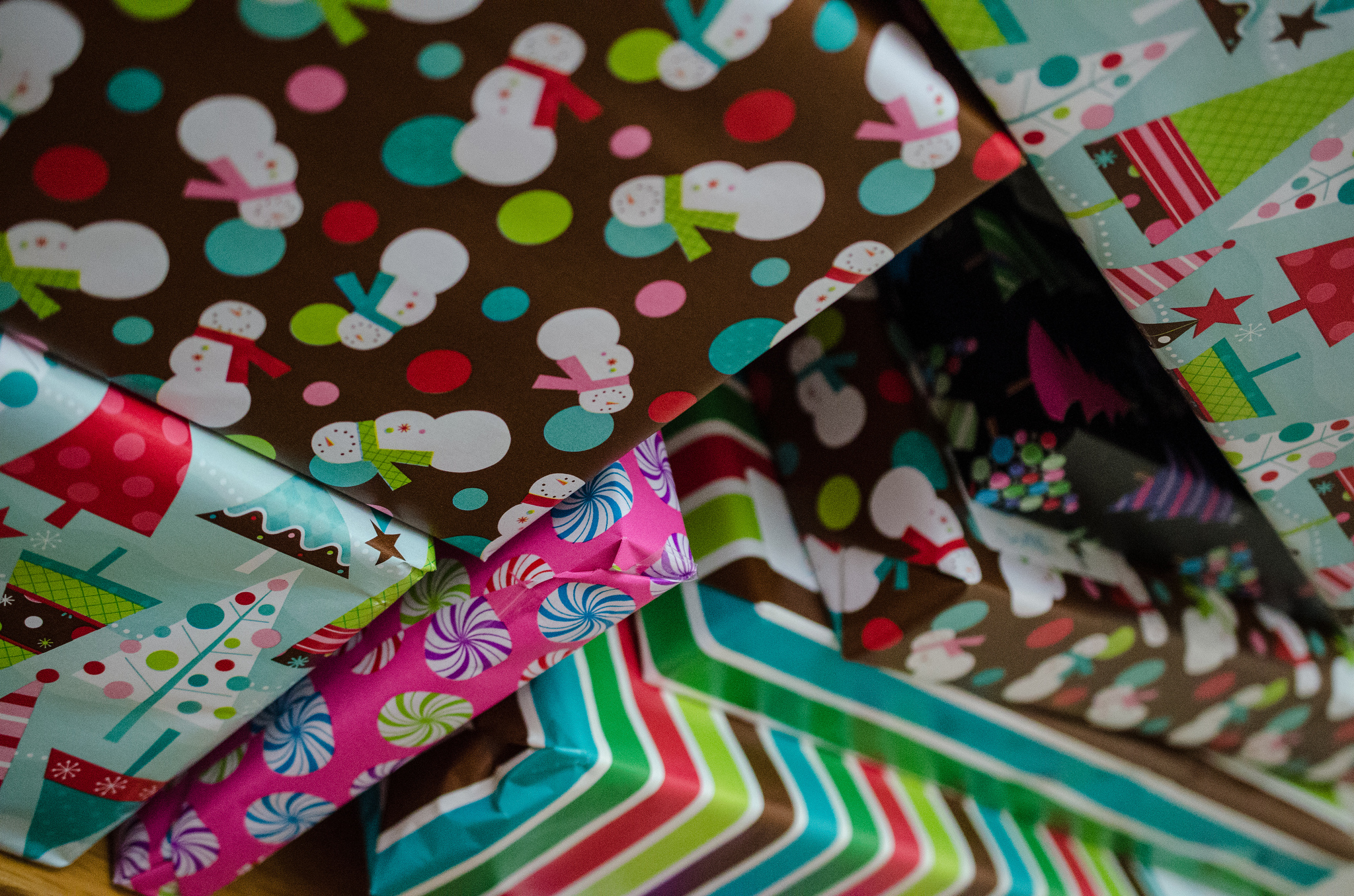 Eiffel Tower bread knives be banished! This year, give the Francophile foodie in your life the perfect present – be it edible (or quaffable) or not – using our handy gift guide. We've canvassed some of Paris' top food retailers, writers and producers to find great gifts with a no-dust-gathering guarantee. 
For Champagne Lovers
Juan Sanchez, owner of Saint Germain cave La Dernière Goutte, boasts one of Paris' finest selections of estate bottled champagnes. Of course, it's hard to go wrong with champagne at the holidays, and it's tempting to recommend classics from Sanchez's collection like the "Tradition" from Egly-Ouriet or Agrapart's "Terroir". But to really make a splash at Christmas, Jacque Selosse's "Initial" is one of the most festive bottles around.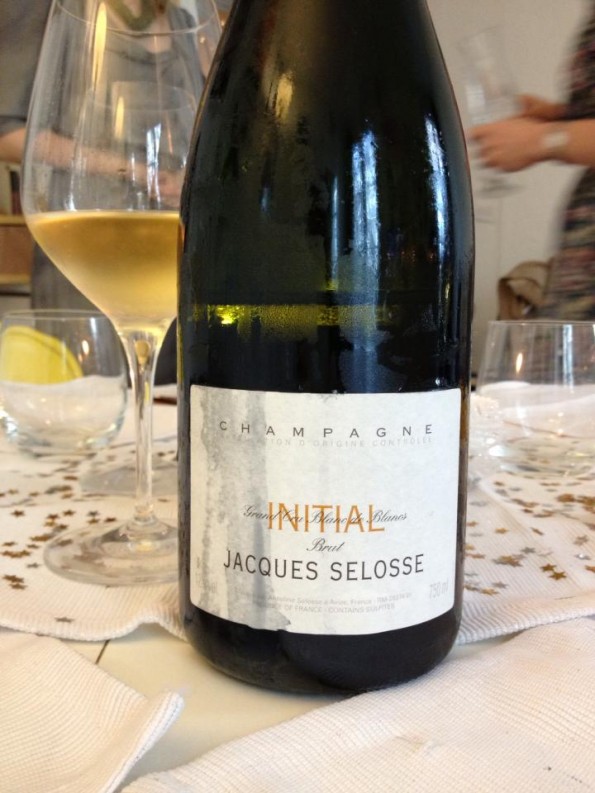 With 94 points from Wine Advocate, the "Initial" is an expressive, full-bodied champagne, low on acidity and displaying festive flavor notes like vanilla, marzipan and citrus. A perfect pairing for a raw seafood course. Give this to someone who likes to share.
Jacques Selosse "Initial", €109, La Dernière Goutte
For Beer Lovers
Beer writer Camille Malmquist has found a great gift for the Paris-based beer geek at Brew Unique – a chance to make their very own beer. "In the heart of Paris, where space for homebrewing is at a premium, this place offers guided brewing sessions for one or two people for €140," she explains. A month later, 36 bottles of their very own brew will be available for pick up.
For beer lovers who don't live in Paris or prefer not to get their hands dirty, Malmquist recommends the gift of a growler.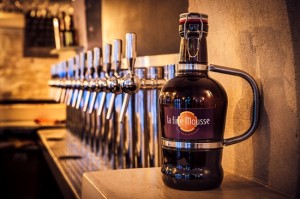 Parisian breweries and bars now selling the two liter bottles include Deck & Donohue, La Fine Mousse, and BAPBAP, with refills available from those places as well as Le Triangle, A la Bière Comme à la Bière's rue des Pyrénées location, and Brewberry. The jugs, says Malmquist, are "printed with the place's logo – yay for collectors – and are refillable – yay for drinkers, and the environment."
Branded Growler, €20, La Fine Mousse
For Home Cooks
For those serious about the chop, there is no better store than Japanese Knife Company. In the spacious boutique opposite the Marché d'Aligre you'll find Paris' best range of top-quality knives (the store is an informal meeting spot for chefs from restaurants across the city), related tools, and a sharpening service. For a committed amateur, store manager Christophe Boileau recommends the Yasuo.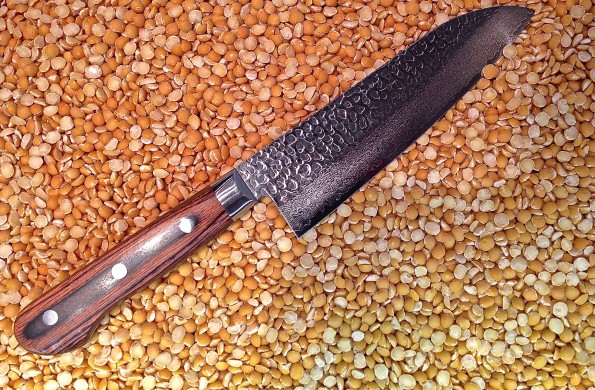 A line designed especially for JKC, the Yasuo is made by an artisan in the Japanese village of Seki, historically known for making swords. Now, that expertise is applied to knife-making. The Yasuo is availble in four sizes of which the largest is the most multi-purpose, perfect for slicing and dicing vegetables, seafood and meats.
Yasuo 21cm, €183, Japanese Knife Company
For Home Bakers
Award-winning cookbook author Dorie Greenspan recommends a madeleine pan for the Francophile baker. "I'm mad for mads and make them all the time," she says. Greenspan tends to use silicone molds, but concedes that the prettiest cakes are made in a metal pan with a non-stick finish. But since this is the season for sharing (and over-indulging), her gift pick is the "Madeleine du Partage" pan created by Fabrice le Bourdat of famed patisserie Blé Sucré.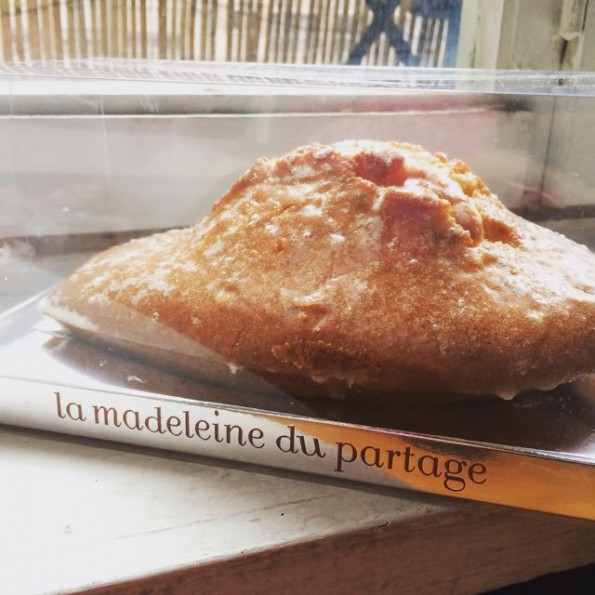 The oversized pan, which makes a cake big enough for at least four people to share, is available as a gift set in a pretty box with a recipe sold at the bakery and from retailers such as Le Bon Marché or (online) Marabout.
La Madeleine du Partage, €20.90, Marabout
For Caffeine Fiends
Paris by Mouth's Assistant Editor and resident coffee expert Catherine Down has been perusing the latest in Parisian coffee books in the lead up to Christmas. She's been wooed by the simply-titled Café by Hippolyte Courty, the brains (and tastebuds) behind local roaster L'Arbre à Café, perhaps "the definitive tome on coffee from the origins of the drink to fermenting and roasting to how to prepare the best possible cup," she says. Written in French and available for purchase at the shop or online, this is one "for serious francophiles or coffee drinkers."
Another great pick for English speakers is Paris Coffee Revolution, a new self-published title from Jeff Hargrove and Anna Brones.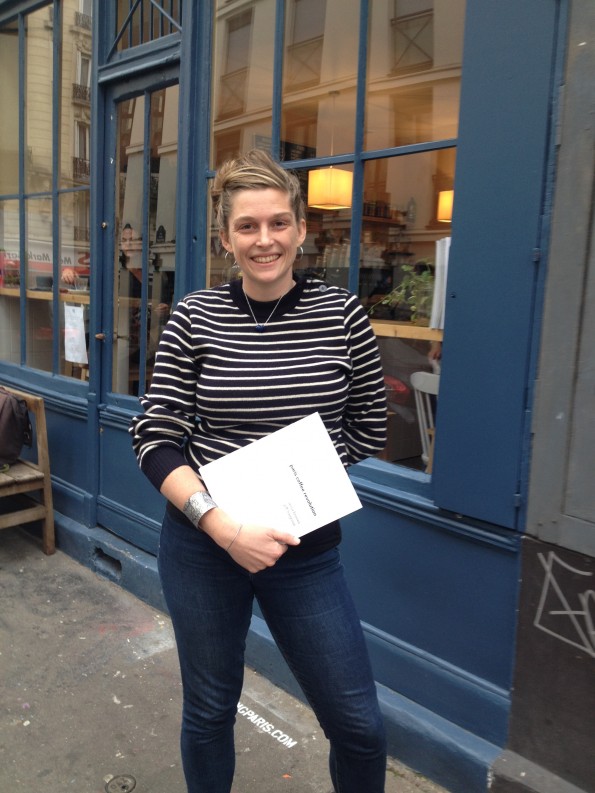 "Brones clearly traces how the coffee landscape in Paris has changed over time, while Hargrove's elegant portraits of the passionate artisans make this book a beauty worthy of any coffee table," Down explains. It's available, in French or English, from L'Arbre à Café, Belleville Brûlerie, La Caféothèque, Café Lomi, Coutume, and KB Cafe.
Paris Coffee Revolution, €45, see above for stockists
For Chocolate Lovers
Marie-Hélène Gantois of Latin Quarter chocolaterie Mococha supplies Parisians with chocolates from the esteemed MOF chocolatiers Fabrice Gillotte and Jacques Bellanger. A mixed box of bonbons from this boutique will never go amiss under the tree, while a bar from one of her featured bean-to-bar manufacturers makes a great stocking stuffer. At the holidays, it's hard to resist Gillotte's box of Santa-costumed chocolate bears.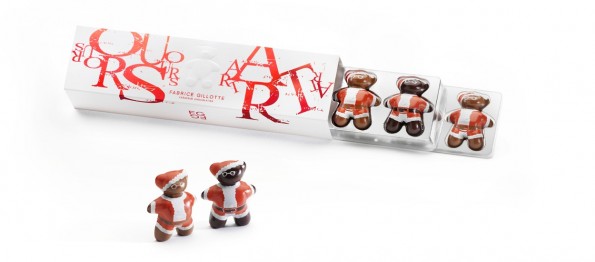 Made of vanilla marshmallow with a strawberry heart, enrobed in milk chocolate, "his sweet little face will capture the hearts of the old and young alike," Gantois says.
Les Our's Art de Noël by Fabrice Gillotte, €22.95 for a box of 10, Mococha
For the Family
We're a mixed bunch on Christmas Day – grandparents, parents, teenagers, toddlers – and I like to bring something along that everyone can enjoy.  What better to unite the family than a board game, and what better to incite the traditional Christmas squabble than Monopoly? For those of us with oenological predilections, Monopoly France has come out with a French viticulture version of the classic real estate game.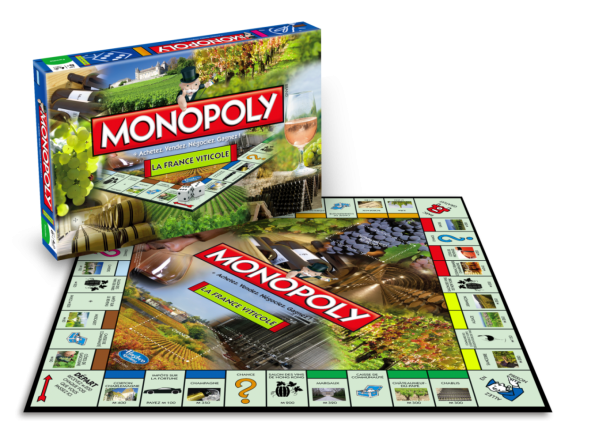 In Monopoly La France Viticole, whose tagline is "Buy. Sell. Negotiate. Win!", players buy vineyards rather than streets (the least expensive in Jura, the most expensive in Corton-Charlemagne), where they plant vines rather than building hotels and visit salons du vin in Paris, London, New York and Hong Kong instead of train stations. Some things never change, however, so income taxes must be paid and the threat of going to jail, sadly, remains. Well, it is Christmas.
Monopoly La France Viticole, €49.80, La Galerie Verte
Feature image courtesy m01229/flickr